Amon Amarth Announces Official Tattoo Shop in UK For The First Time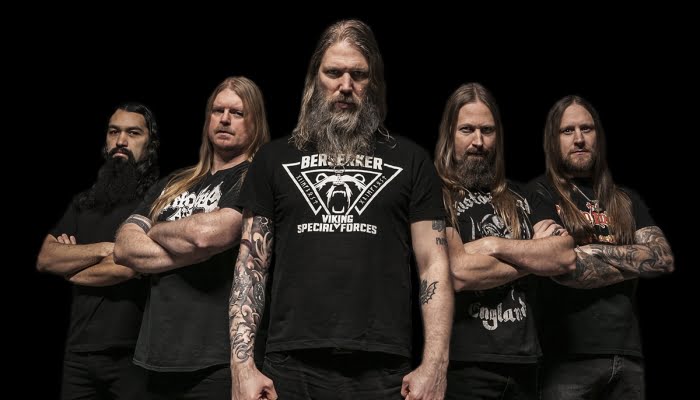 Swedish melodic death metal band Amon Amarth recently announced the first Tattoo Shop in the UK for the first time.
They shared the announcement with this article: "UK BERSERKERS! Prepare for the feasting halls before the show. For the first time on UK soil, we are bringing the official Amon Amarth Tattoo Shop! Sacrifice your skin with an invasion tattoo, bring your clan and drinking horns to Toast the gods. All feasting halls open at 12 noon, your place in Valhalla awaits!"
READ: METALLICA MEMBERS JOINS ROCK HALL EXHIBIT OPENING
The event features 37 different tattoos and will be a first for fans in the UK. The tattoo types include Amon Amarth font, different fonts, swords, axes and more. Also, the price of tattoos varies between £40-140.
The halls, which will serve in Birmingham, Manchester and London, will open on November 28, 29 and 30, respectively. Also, the feasting halls will be placed at The Flapper in Birmingham, at Jimmy's in Manchester, and the Hard Rock Cafe London in London. All feasting halls open at 12 noon.