Watch Metallica Previewing New Song 'If Darkness Had A Son'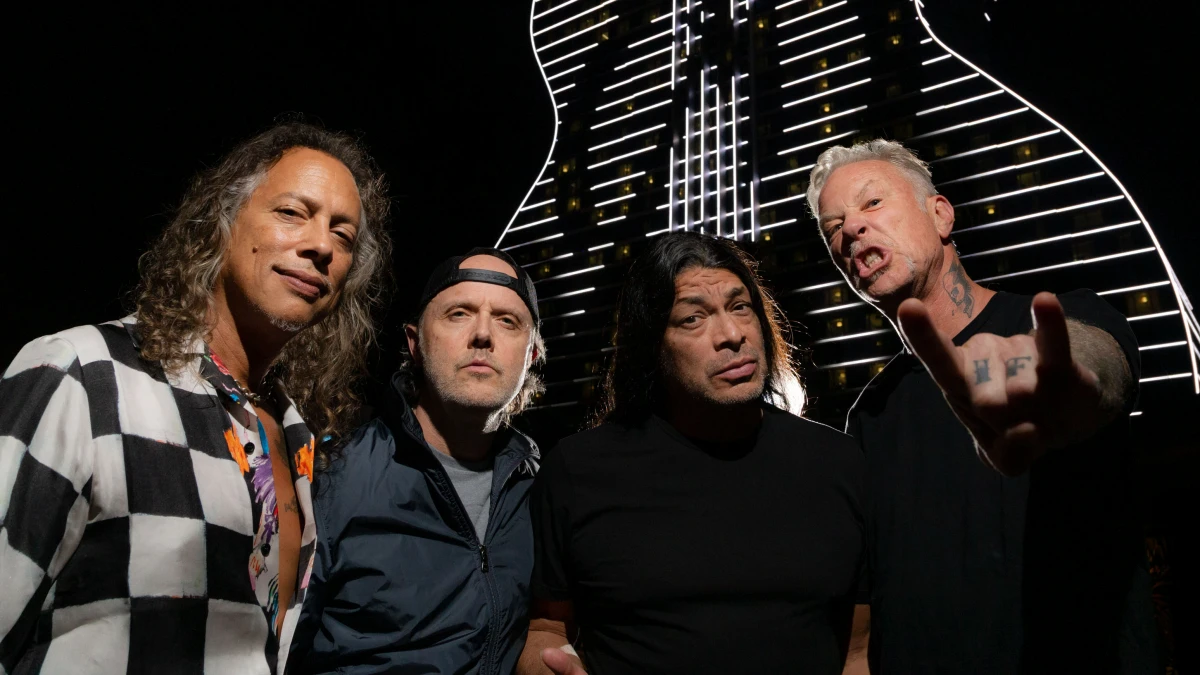 Metallica took to its social pages to announce that they would release the new single If Darkness Had A Son tomorrow, March 1, 2023.
After releasing two singles – Lux Æterna and Screaming Suicide – ahead of the new album, 72 Seasons, which will be out on April 14, 2023, Metallica now updated its socials to thrill fans about the new release. Yesterday (February 27), the band updated its TikTok account with a video where James Hetfield, Lars Ulrich, and Robert Trujillo performed the opening lines of the song. Today (February 28), Metallica added one more video where all four members were performing the upcoming new song, If Darkness Had A Son, which will be out on March 1, 2023.
"The cat's outta the bag! In case you missed the fun over on TikTok," Metallica wrote on Instagram. In the caption of their TikTok video, they wrote, "#duet with @metallica #IfDarknessHadASon out tomorrow."
In the collaged video, every Metallica member looked very focused on the new track. When Lars Ulrich opened the song, James Hetfield was headbanging, Kirk Hammett was preparing to rock out, and Robert Trujillo was drinking his coffee. The trio then joined Ulrich and started to blast together.
You can watch Metallica's previewing new song If Darkness Had A Son below.
@metallica #duet with @metallica #IfDarknessHadASon out tomorrow. #72seasons #metallica #duetchain ♬ original sound – metallica
Fans React To Metallica previewing 'If Darkness Had A Son'
After Metallica shared a preview of the new song, If Darkness Had A Son, the fans went crazy on socials. Under the band's social media posts, the fans claimed the upcoming Metallica album would be one of the best albums of all time.
You can see TikTok comments below.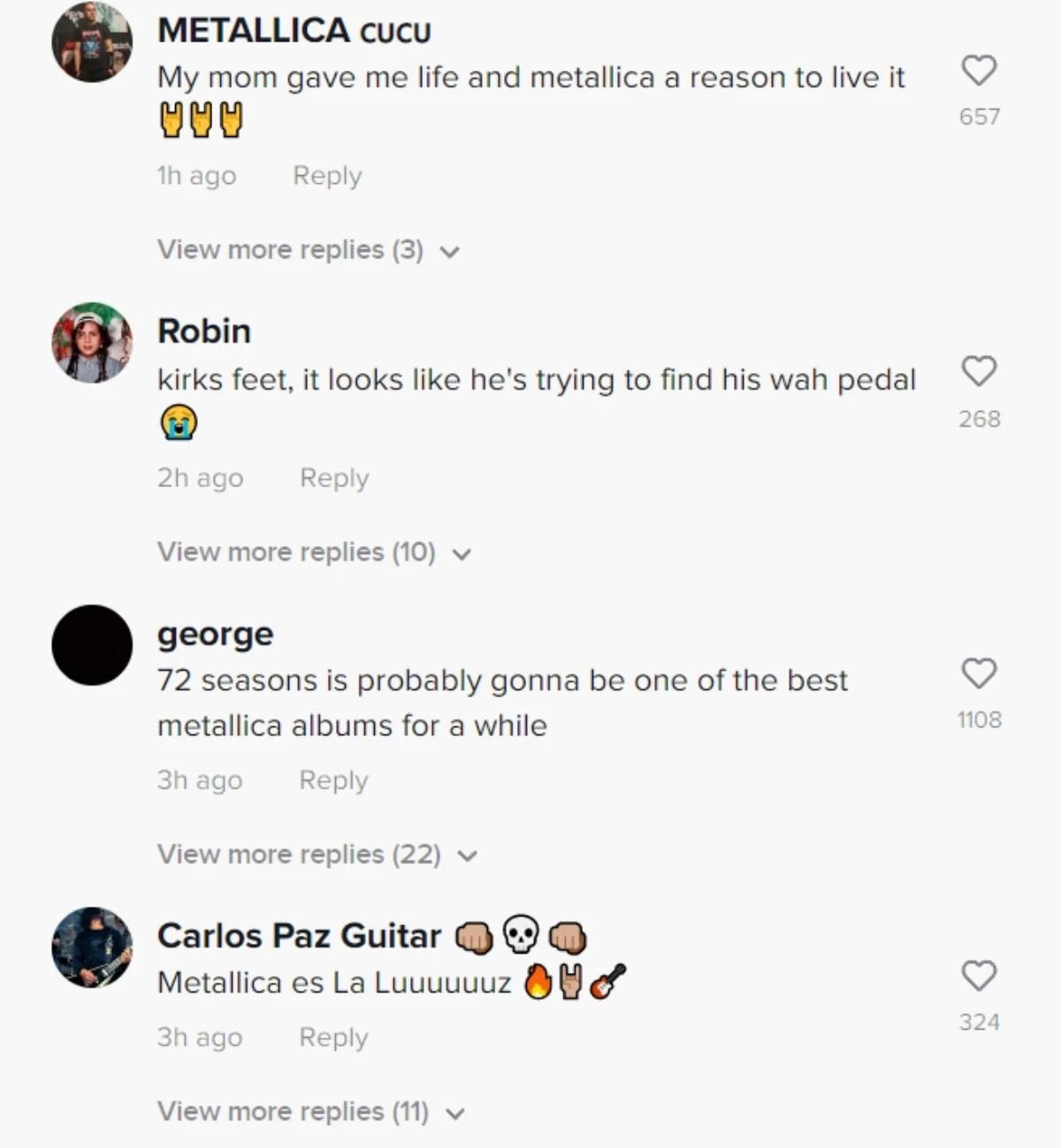 The vibe was the same on Reddit. A fan shared a video of the band while they were performing. The fans said the song sounded heavy. A few of them also commented it was a great way to promote the album. You can see redditors' comments for the new Metallica song below.
In December 2022, James Hetfield explained the meaning of 72 Seasons. The frontman said the album reveals individuals' experiences up to youth, making their own decisions, evolving their ideas, and finding their own identities.
"'72 Seasons' came out of a book I was reading about childhood, basically, and sorting out childhood as an adult," James told ALT 105.1. "And 72 seasons is basically the first 18 years of your life. How do you evolve and grow and mature and develop your own ideas and identity of self after those first 72 seasons? Some things are more difficult than others — you know, some things you can't unsee and they're with you for the rest of your life, and other things you're able to rewind the tape and make a new tape in your life."