Mikkey Dee Sees Possible Motörhead Reunion As 'Stepping Over The Line'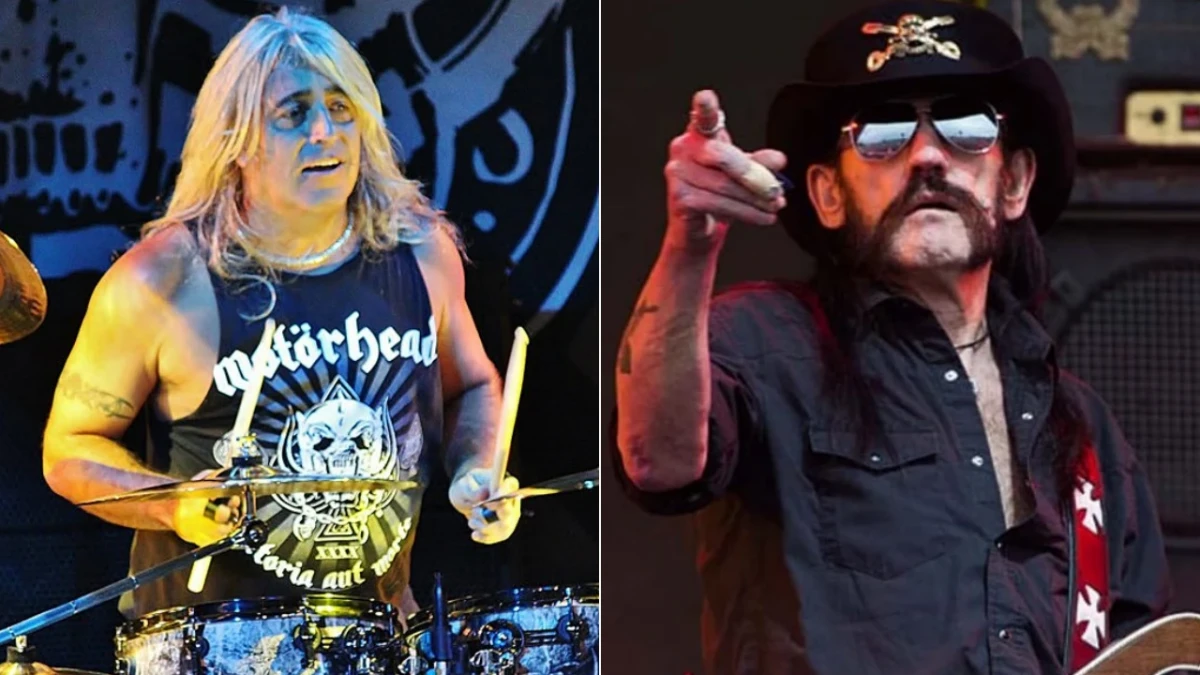 The drummer Mikkey Dee commented on the possible Motörhead reunion, saying they will never play music under the band's name.
Motörhead was a British rock band formed in 1975 by the late singer and bassist Lemmy Kilmister, guitarist Larry Wallis and drummer Lucas Fox. The band was activated until 2015, when the founding member Lemmy passed away from prostate cancer, cardiac arrhythmia, and congestive heart failure. The band brought 22 studio albums throughout its 40-year career.
During its existence, Motörhead underwent various lineup changes. It was 1992 when Mikkey Dee joined the band, replacing the second drummer Phil Taylor, who took drums from the original drummer Lucas Fox. During his stint, Mikkey Dee contributed to the band's 13 studio albums, from March ör Die to the final one, Bad Magic.
Following the death of Lemmy, it was announced that Dee would play drums for the rock band Scorpions, participating in the band's North American headlining dates. He then became a permanent member of the band, replacing the previous drummer James Kottak.
Recently, Mikkey Dee sat with The Metal Voice to clarify whether fans would see a possible Motörhead reunion. Saying that they will never bring someone to play Lemmy's parts, Dee adds there will be no reunion plans for Motörhead. According to him, the band's fans would never want them to do that.
"I really don't think [the fans] want us to do that," he reveals, according to Blabbermouth. "That, to me, is stepping over the line. We will never, ever, ever tour with Motörhead as a name ever and bring someone else in. That will never happen. But what we are doing is doing some shows here and there."
In the continuation, the drummer looked back on his recent shows where he played Motörhead classics. He says being able to play the band's classics makes him feel great.
"I just did two shows Saturday and Sunday here in Sweden with two younger guys and did 10 Motörhead songs," he reveals. "This show sold out in less than two weeks. We had to add that Sunday. And it's so great to play the old classics again and perform. But it has nothing to do with trying to be Motörhead. And this is not advertised as Motörhead; it's advertised [as] 'Mikkey Dee With Friends', for instance. So there's definitely a line there."
Back in October 2021, Mikkey Dee recalled his first show as a member of Motörhead. Before the show, the drummer worried about his performance but then got relaxed after what Lemmy told him.
"Yes, I was [worried] because we didn't rehearse before the show," the drummer recalls. "We did not rehearse. Lemmy said, 'If you play half as good as you did with King [Diamond, Mikkey is the original King Diamond drummer]…'
"Because we toured together a few years before that, well, many years before that with King Diamond and Motorhead… Well, they just seem to be sitting back on that comfortable couch and enjoying the ride somehow, and I thought it was a terrible show myself."