Vince Neil And Tommy Lee Recalls Disgusting Mötley Crüe Years: "Rock 'N' Roll Elite, Roaches And Poseurs"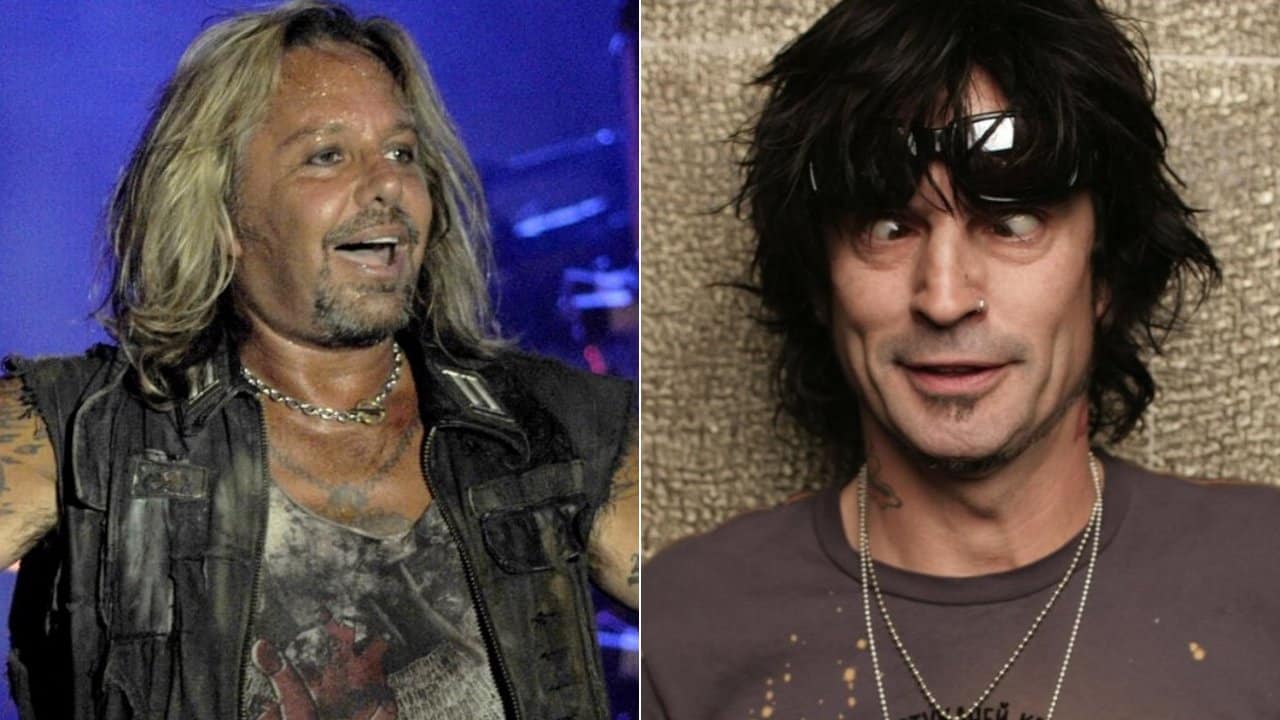 Mötley Crüe drummer Tommy Lee and lead vocalist Vince Neil have talked about the early years of their band and revealed disgusting and dirty years when roaches were everywhere.
Mötley Crüe is a heavy metal band from Los Angeles formed in 1981. The successful band, which made its debut in music with the Too Fast For Love claimed incredibly positive reviews, released 9 studio albums in total. Their last taste was Saints Of Los Angeles, released in 2008. Thanks to those albums, the band has sold more than 100 million copies worldwide.
The early years of the band, like most rock musicians, were spent partying for the success they gained. As most of them were getting high after the show, they didn't go out much from where they were staying. They invited people to their apartment and constantly drank alcohol or drugs. The door even fell on the head of Van Halen legend David Lee Roth while he was trying to snort the cocaine.
Recently, some words from the upcoming Reelz documentary Mötley Crüe's Vince Neil: My Story have been shared by Toofab in an exclusive excerpt. At first, Vince Neil talked about partying every day and how police broke the hinges kicking it over and over again. He said that it was rock elite and poseurs.
"What we'd do is play the Whisky a Go Go and say, 'Everyone come back to our place for drinks!' and we would be like the Pied Piper, hauling 200 people up this street to the apartment," Vince Neil recalls.
"We lived in that apartment for a little less than a year but the police had kicked in the door so many times, it wasn't on hinges anymore. We had to stick it in with pieces of cardboard to shut the door!
"It was packed, and you'd get people from every walk of life – from just a guy having a walk-in as a Mötley fan to David Lee Roth, the guys in Def Leppard, or Scorpions. It would be rock 'n' roll elite, poseurs, and regular people."
Vince Neil Reveals Door's Falling David Lee Roth's Head, Tommy Lee Says 'Roaches Were Everywhere'
Vince Neil then recalled a moment the door fell Roth's head while he was trying to get a little bit of cocaine. Adding that they had no food to eat, Neil admitted that there were girls everywhere as well.
"Someone was banging on the door, and the door fell on David Lee Roth's head while he was snorting coke," he continued.
"We didn't really have any food, unless we had girls who would bring us over groceries, we didn't have anything," he continued. "It was fine, you'd be done with one girl, they'd go out the window and another would come in the door!"
Elsewhere, Tommy Lee revealed a disgusting thing about Mötley Crüe's home. He said that they didn't take out the thrashes from home, they threw them through the patio.
"Roaches everywhere because we never would take our trash out," said Tommy Lee. "We'd take the trash, open the sliding door and throw the trash bags on the back little patio. They piled up, we got notices from the health department!"
A few days ago, a snippet from the Vince Neil documentary was released via YouTube. In the video, Vince was talking about needing support, not criticism. He mentioned the time he was unhappy about getting into the studio. Saying that his bandmates once acted him disrespectfully by criticising his voice and singing, it was the time Neil said he needed support, not criticism.
"We always took a little bit of a break after a tour," Vince says (as transcribed by MetalCastle.net). Because I've got to remember tours are usually last about two years but you get used to it. You know… just like an athlete. You get home and you take, you know, maybe a month off, and you're back in the studio.
"That was the first time was actually, for me, I hated being in the recording studio," the singer admitted. "I would sing something, and they'd be like 'No no no, don't sing it like that… do it like this.' It was just criticism. And finally I was like, 'go fuck yourselves', and I'd just leave. You know, I don't need criticism. When you're singing, you need support. Not criticism."