The Top 5 Songs That Ian Gillan Listed As His Favorites Of All Time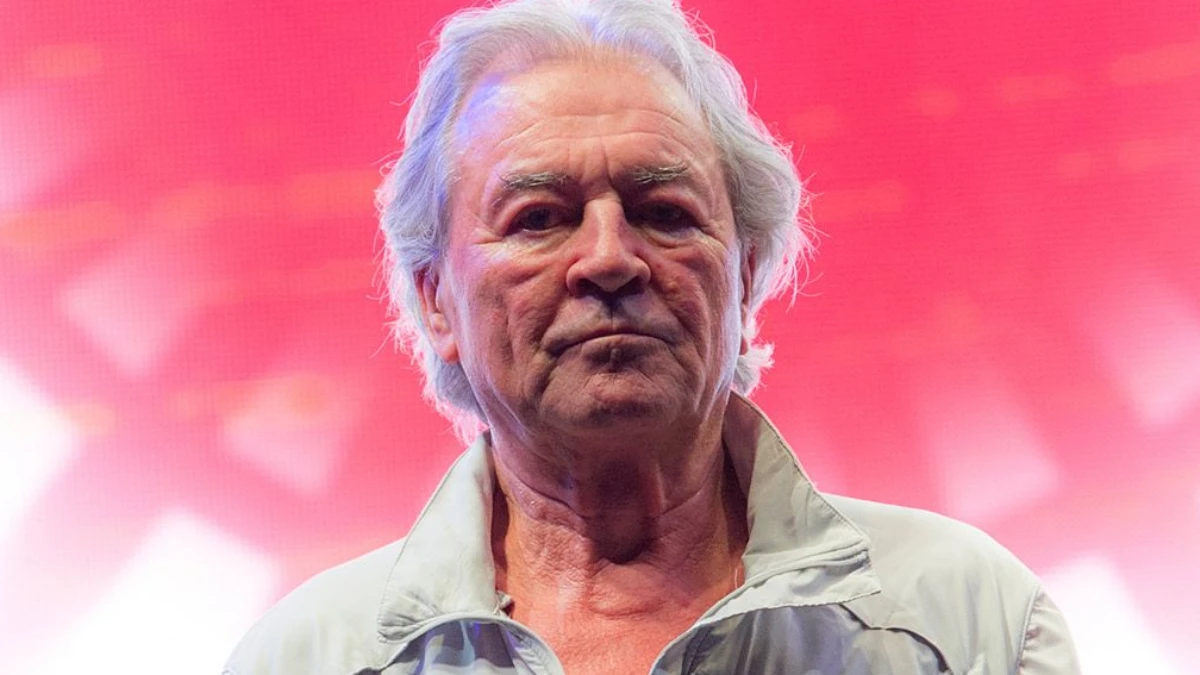 As the vocalist of the iconic band Deep Purple, Ian Gillan has carved out a legendary status for himself, captivating audiences worldwide with his dynamic range, commanding stage presence, and unmistakable vocal prowess. Throughout his musical tenure, he has been considered one of the greatest vocalists of all time. In this article, we will take a look at the songs that Ian Gillan named his favorites of all time.
Born on August 19, 1945, in Hounslow, Middlesex, England, Ian Gillan discovered his passion for music early on. Drawn to the raw energy and rebellious spirit of rock 'n' roll, he embarked on a journey that would see him leave an indelible mark on the genre. Gillan's distinctive vocal style, marked by his powerful, bluesy wails and piercing screams, quickly set him apart from his contemporaries.
Gillan's rise to fame came in the late 1960s when he joined Deep Purple, a band synonymous with hard rock and heavy metal. Deep Purple's sound took on a new dimension with his arrival, blending intricate guitar riffs, masterpiece drums, and Jon Lord's mesmerizing harmony with Gillan's electrifying vocals. The result was a sonic fusion that resonated with fans around the world.
One of Gillan's defining moments came with the release of Deep Purple's groundbreaking album, Deep Purple in Rock, in 1970. The album featured timeless classics like Child in Time and Speed King. These songs were proof of Gillan's ability to transition from soulful crooning to spine-tingling screams effortlessly. His vocal performance on Child in Time, a masterpiece of progressive rock, remained a benchmark of his career, pushing the boundaries of what was thought possible in rock music.
However, let's learn the songs Ian Gillan picked as his favorites of all time.
The 5 Songs Ian Gillan Named His Favorites Of All Time
Ian Gillan's influence on the musical world can not be overstated. Over the years, he has influenced numerous people. Moreover, he worked hard every time to make his musical career better. In various interviews, he revealed the songs that touched his heart.
So, it is time to learn Ian Gillan's favorite songs.
#5. Dusty Springfield – I Only Want To Be With You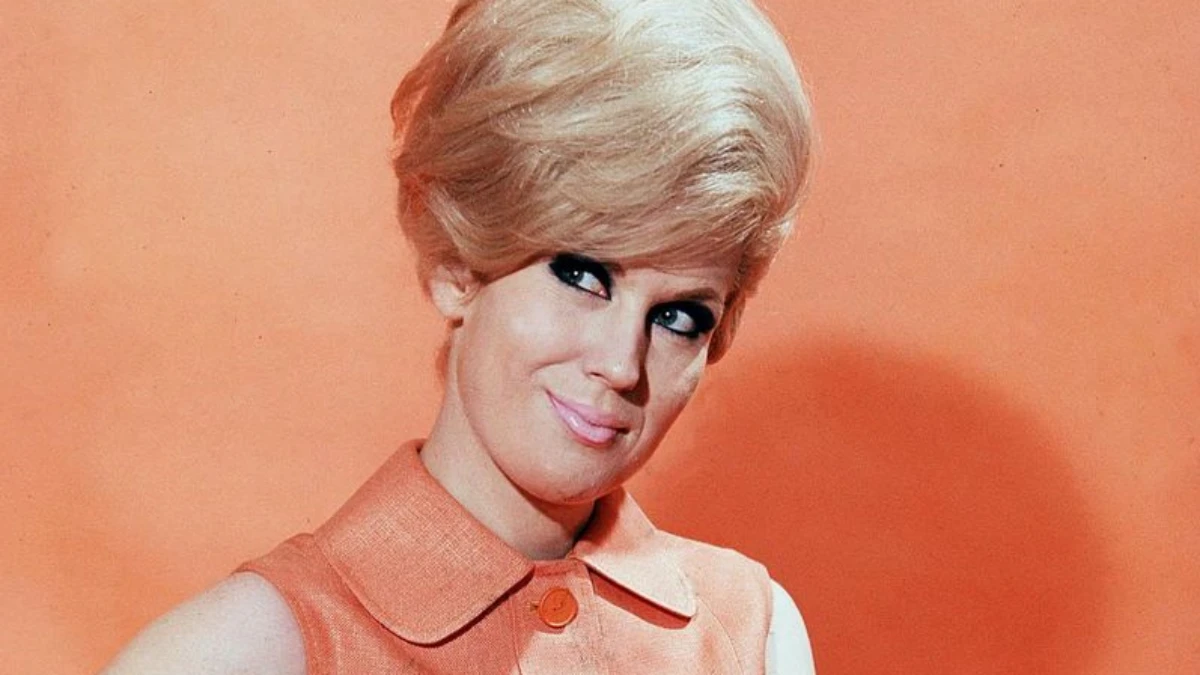 At the core of I Only Want To Be With You lies Dusty Springfield's enchanting voice, an instrument of unparalleled beauty and emotion. Springfield's soulful delivery, characterized by her rich, husky timbre and incredible vocal control, breathed life into the song's lyrics, transforming them into a deeply personal and relatable experience. Her ability to infuse every note with raw emotion was a testament to her exceptional talent as a vocalist.
Upon its release, I Only Want To Be With You took the music world by storm. It skyrocketed to the top of the charts, not only in Springfield's native United Kingdom but also in the United States, firmly establishing her as an international sensation. The song's success paved the way for Springfield's illustrious career, as she went on to become one of the most influential and beloved female artists of her time.
More than five decades after its initial release, I Only Want To Be With You continues to captivate audiences, evoking feelings of joy, nostalgia, and pure musical delight. Dusty Springfield's timeless vocal performance and the song's catchy melody and heartfelt lyrics ensure its rightful place in the pantheon of pop music's greatest hits.
In an interview with UOL in 2014, Ian Gillan named the Dusty Springfield version of I Only Want To Be With You one of his favorite songs. He every time admired Springfield as a singer.
"This will probably sound strange, but I grew up listening to Enrico Caruso, Albert Schweitzer, who was a scientist, but also a great organist, Ella Fitzgerald, Elvis Presley, Wes Montgomery," Gillan says.
#4. The Beach Boys – Good Vibrations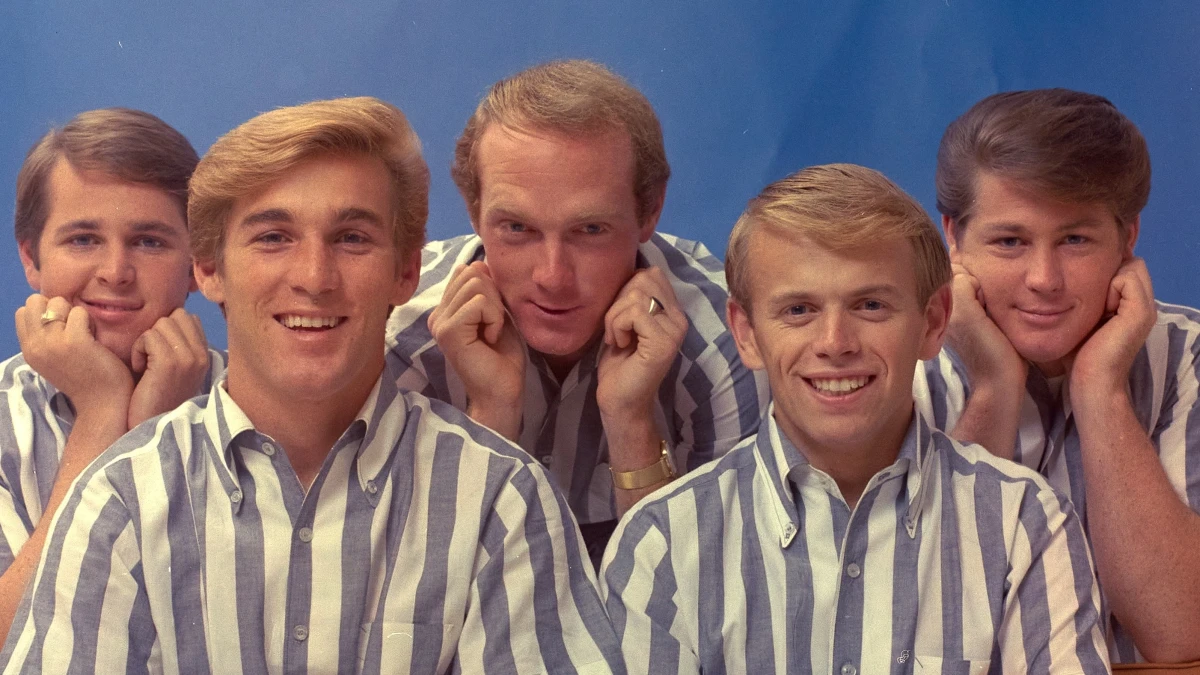 The Beach Boys released Good Vibrations on their eleventh studio album, Pet Sounds. The song was the brainchild of the brilliant and visionary musician Brian Wilson, the creative force behind the band. Known for his intricate arrangements and keen ear for harmonies, Wilson set out to create a song that would push the boundaries of popular music and elevate it to new heights. Teaming up with lyricist Tony Asher, Wilson embarked on a sonic journey that would forever change the landscape of popular music.
The song's composition was a tapestry of sonic delights, meticulously layered and expertly arranged. From the opening notes of the iconic theremin to the vibrant instrumentation that follows, Good Vibrations immediately grabbed the listener's attention and took them on a musical odyssey like no other. The song seamlessly weaves together elements of rock, pop, psychedelia, and symphonic sounds, creating a sonic landscape that is both captivating and groundbreaking.
Upon its release, Good Vibrations was met with both critical acclaim and commercial success. The song topped the charts in multiple countries and became The Beach Boys' biggest hit to date. Its innovative sound and progressive production techniques challenged the norms of popular music, inspiring countless artists and setting a new standard for creativity in the industry.
In 2014, Blabbermouth reported Ian Gillan's praising words for The Beach Boys and the album, Pet Sounds.
"I was talking about the strive for excellence in the recording studios, the sound quality," Gillan revealed. "It was absolutely paramount [back in the old days] that the records sounded as good as possible. You listen to the production on the The Beach Boys's 'Pet Sounds' and stuff like that, and George Martin's production on The Beatles [albums] and listen to the early sound recordings from Elvis Presley; it's impeccable — glorious, glorious sounds, whether you like the music or not."
#3. Little Richard – Long Tall Sally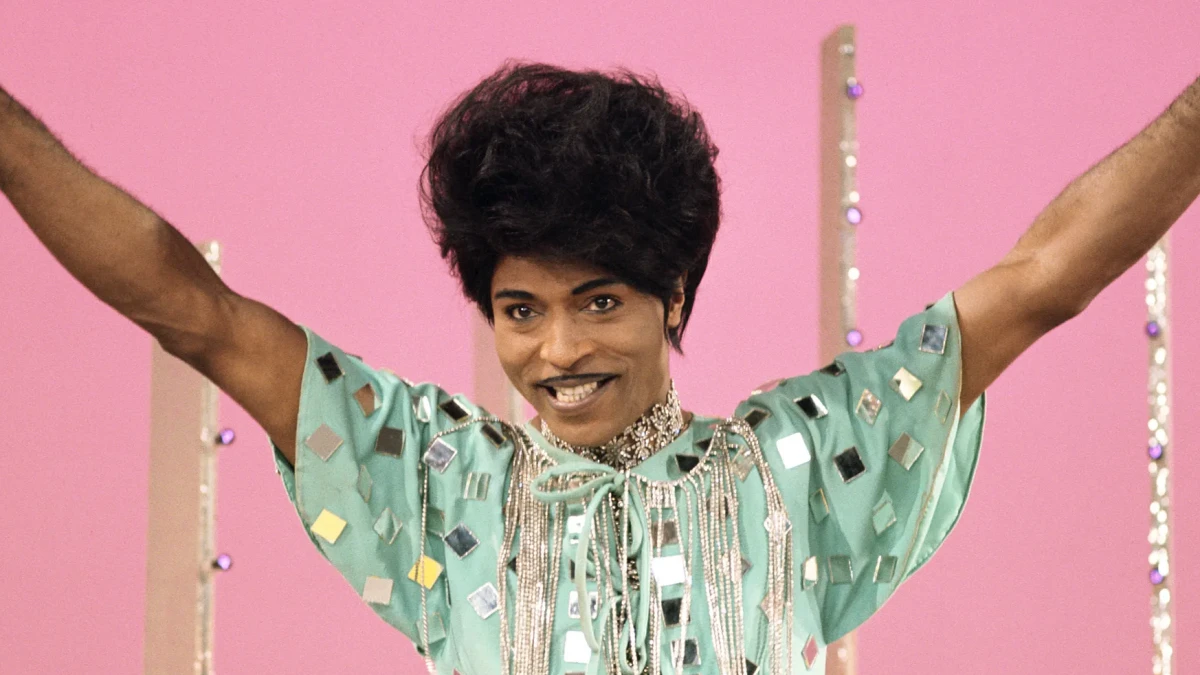 Ian Gillan also named Long Tall Sally by Little Richard one of his favorite songs. Written by Little Richard himself, along with Robert "Bumps" Blackwell and Enotris Johnson, the burst forth with an irresistible energy that grabbed hold of listeners from the very first chord. The song's relentless rhythm, driving piano, and exuberant saxophone licks lay the foundation for an explosive musical experience that has the power to make even the most reserved individual want to jump up and dance.
Lyrically, Long Tall Sally tells the tale of a vivacious, tall woman who captivates the singer's attention. With lines like "She's built for speed, she got everything that Uncle John needs" and "I'm gonna have some fun tonight, have some fun tonight, everything's all right," the song exudes a sense of youthful exuberance and unabashed celebration of life. Its lively, playful lyrics added to the song's appeal and made it relatable to a generation hungry for freedom and self-expression.
In 2011, Ian Gillan revealed Richard's inspiration for his music.
"My grandfather, my uncle was a jazz pianist and there was lots of music in the house," Gillan said. "I think it gave me the background, but it didn't inspire me to work as a musician in those days," adding, "My grandfather and my uncle gave me the background, and Elvis, Little Richard and Buddy Holly gave me the inspiration."
Moreover, after Little Richard passed away in 2020, Gillan sent a heartwarming tribute message for the musician, writing: "Little Richard, the great Little Richard has left the building. One of my greatest heroes has died, but he remains in my body and soul."
#2. The Beatles – Twist and Shout
Twist and Shout opens with John Lennon's iconic throaty vocal, grabbing listeners' attention from the very first note. The song's irresistible energy and infectious rhythm instantly invite anyone within earshot to cast aside inhibitions and embrace the liberating power of music. The lyrics themselves, while simple, capture the essence of youthful rebellion and celebration, inspiring countless teenagers to let loose and embrace the wild side of life.
The song ignited a worldwide phenomenon, becoming an anthem for a generation defined by rebellion and cultural revolution. The song's energetic spirit and rebellious attitude served as a rallying cry for teenagers yearning to break free from societal constraints. Its influence extended far beyond the music itself, infiltrating fashion, and dance.
In 2020, Ian Gillan appeared on Brawe Words to pay tribute to The Beatles legend John Lennon. He disclosed his admiration for the late singer and his vocal on the Twist and Shout song.
"When I heard his lead vocal on 'Twist and Shout' – which was the first time he really let rip – then I thought, 'He's the man,'" Gillan says. "And he had a great sense of humor. He was sometimes crude – but always listenable."
#1. Deep Purple – Razzle Dazzle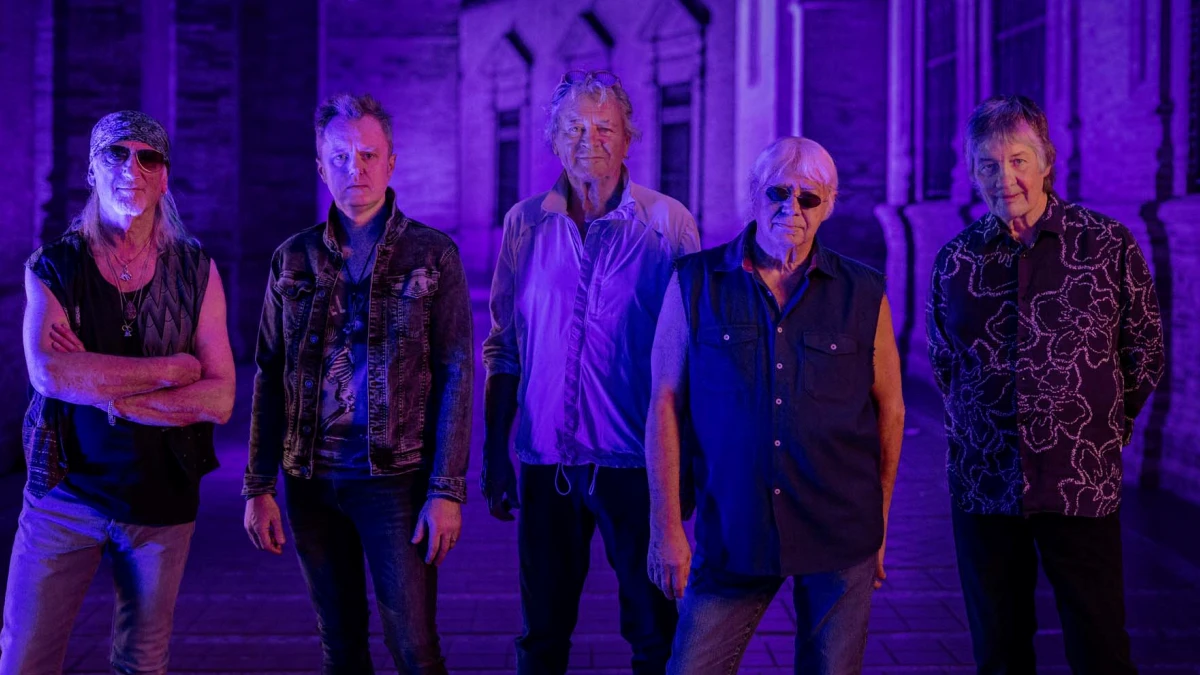 Ian Gillan's favorite song came from Deep Purple itself, Razzle Dazzle. Released in 2003, the song captivated listeners with its hypnotic melodies and awe-inspiring musical prowess. It opened with a mesmerizing guitar riff that instantly transports listeners to another dimension.
However, the song's hauntingly ethereal atmosphere, crafted by the interplay between Steve Morse's guitar and Don Airey's swirling organ, weaves a tapestry of sonic wizardry. As the layers of music intertwine, otherworldly energy envelops the senses, leaving no doubt that Deep Purple has summoned something extraordinary.
Ian Gillan took center stage with the song with his soaring vocals, transforming Razzle Dazzle into a veritable incantation. Gillan's voice, capable of both haunting whispers and soaring wails, becomes a conduit for the song's mystical energy. He conjures a spellbinding narrative with each lyrical line, enticing listeners to surrender to the enchantment and embrace the unknown.
For the song, Gillan said: "One of my favorites from the band, is on the album 'Bananas.'"
Ian Gillan's Favorite Songs:
Deep Purple – Razzle Dazzle
The Beach Boys – Good Vibrations
Little Richard – Long Tall Sally
Dusty Springfield – I Only Want To Be With You
The Beatles – Twist and Shout