Quiet Riot Founder Explains What Changed His Mind When He 'Literally Didn't Care' About Van Halen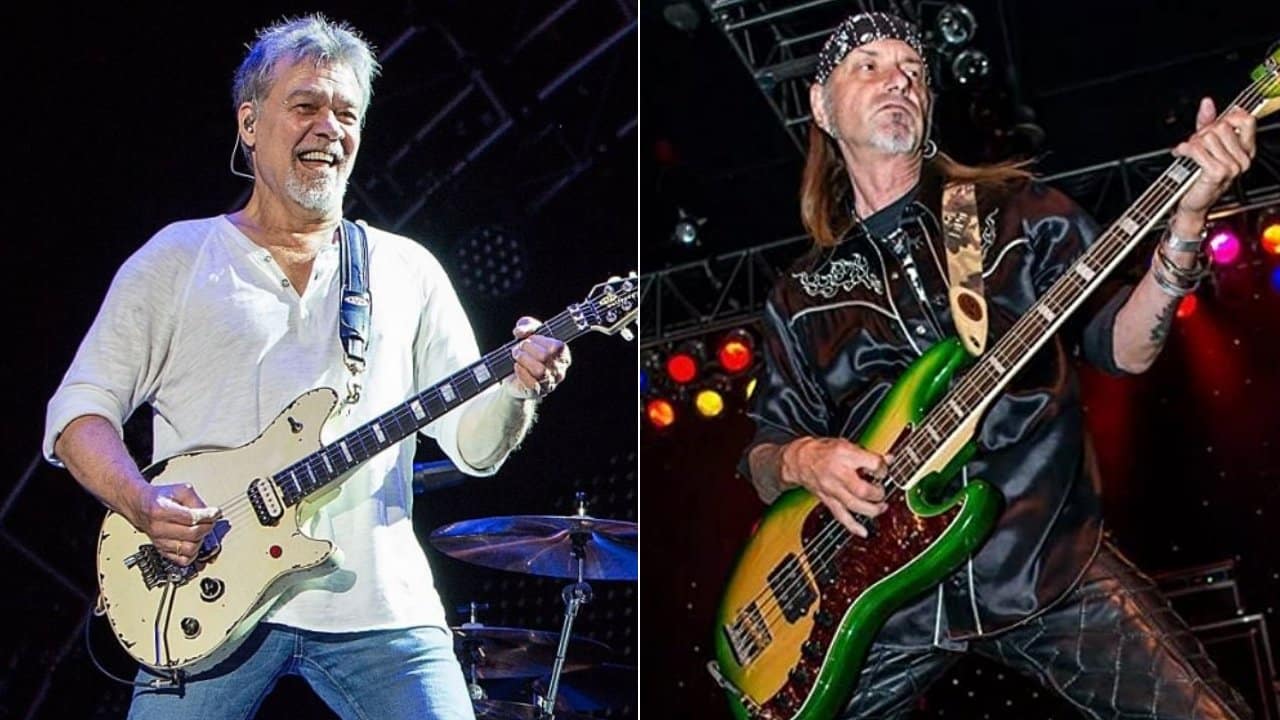 Quiet Riot co-founder and bassist, Kelly Garni, recalled the time his band shared the stage with Van Halen and mentioned what changed his mind when he didn't care about them.
Kelly Garni is the co-founder of Quiet Riot alongside the legendary guitarist Randy Rhoads, who is known for his works with Black Sabbath icon Ozzy Osbourne. Helping the band to reach global success during his stint with them, Garni contributed to the band's a lot of albums that include the first two studio albums, a compilation album called The Randy Rhoads Years, and more.
On the other hand, Van Halen is one of the most successful bands of all time that was formed in 1972. Although they announced their quit from the community after the death of the band's founder Eddie Van Halen in 2020, the band has continued to be an influence on young artists. During that period, Van Halen sold over 100 million albums worldwide and released 12 studio albums in total. The Rock and Roll Hall of Fame-inductee band played numerous great artists during that near-4-decade career.
One of the bands Van Halen played was Quiet Riot throughout its successful career. During the late 1970s, Van Halen and Quiet Riot had shared the stage with each other. At the time, some Quiet Riot members had a little argument with Van Halen members. Luckily, it didn't affect their show that night. Furthermore, Quiet Riot star Kelly Garni was impressed by Van Halen when he heard Eruption.
In his recent interview with The Metal Voice, Kelly Garni detailed the moment that he fell in love with Van Halen. At first, he recalled their little testy argument with each other. According to him, it ended pretty well and both bands rocked the night.
"The night we played with them, the only interaction I had with them was there was some issue with our stage setup, and a roadie came down to our dressing room and said that we had to come up there intervene, and we went," he recalls.
"We talked to David Lee Roth and Michael Anthony. We had a bit of an argument. It got a little testy. I don't remember who won. I know it was a minor issue that didn't affect what we did that night."
Kelly Garni Reveals The Moment He Fell In Love With Van Halen
After the shows, there was a party at the place where both bands played. Although he didn't care about Van Halen at first and went to see other things, Garni admitted that he fell in love with Van Halen when he heard the band's epic effort Eruption.
"So we went up and did our show," Kelly continues. "It was at a college, and our dressing room was the drama department's dressing room. So there was all this stuff in there.
"I knew there was a giant party going on after I played. So I headed down there. I went back out and said, 'Oh, I'll see these other guys.' I literary didn't care.
"The only time I cared about Van Halen was the first time I heard 'Eruption,' and I went, 'Oh my God! This is great. Now I kind of wish I would have seen him.'"
Back this past May, we shared an article about Michael Anthony's crushing David Lee Roth during his stints in Van Halen. In an appearance with The Mitch Lafon and Jeremy White Show, Anthony said brought a whole new element to Van Halen.
"When 'Jump,' which was our only big single from the early days of Van Halen, Roth didn't even want that song on the album, because he's all, 'Eddie, you're a guitar god, man, you're not supposed to be playing keyboards.' And Eddie, he grew up classically trained. Piano, in addition to picking up guitar.
"When Sammy joined the band, I think it was just a natural progression of the band. We just continued writing and Sammy brought in this whole knowledge of being a guitar player himself, he understood structure of music and stuff like that. From that standpoint, where David would always write the lyrics and go, 'Yeah, man, play that hard or whatever,' Sammy's like, 'Hey, you got this chord here, what if we play this chord or whatever, make this change.
"He brought a whole new element, and it just kind of changed the dynamic of the band. We weren't going to continue doing what we didn't want to continue doing, what we were doing with Dave. Because that was with Dave. It's the natural evolution within the way the band was evolving."