Van Halen's David Lee Roth Isn't Going To Retire Yet: "I'm Gonna Extend My Las Vegas Residency"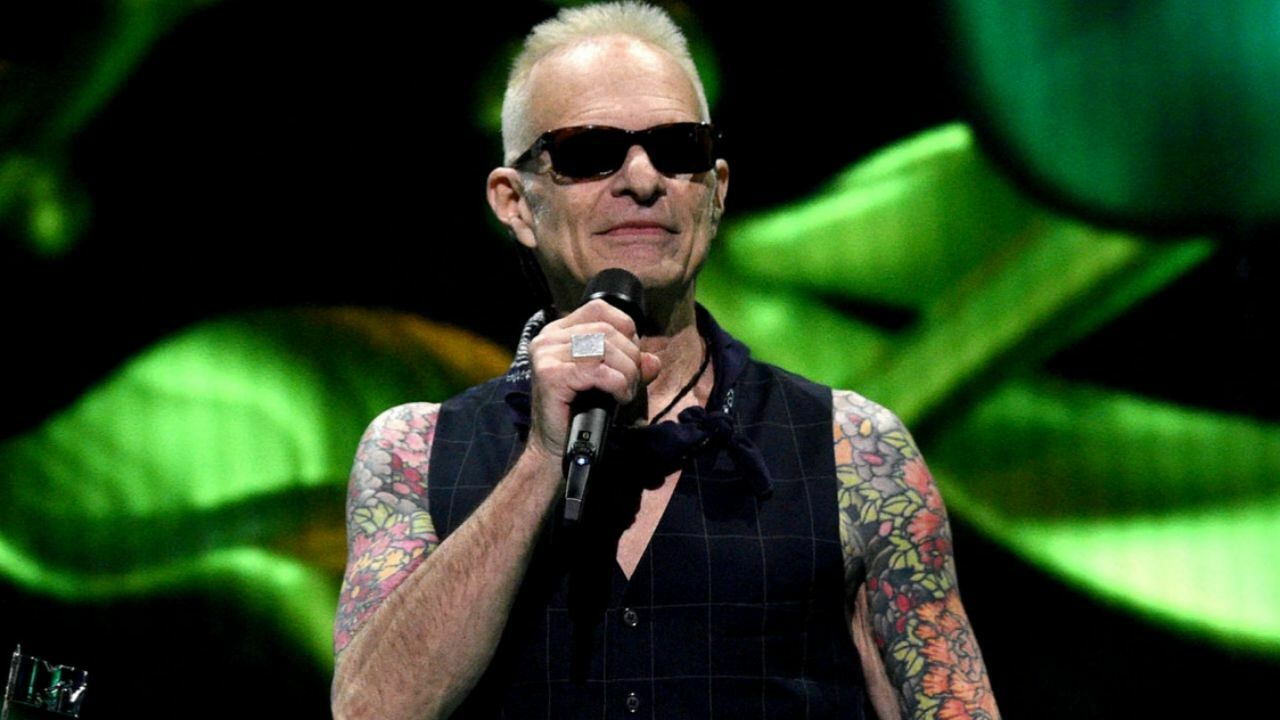 Van Halen singer David Lee Roth has just added four more dates to his upcoming Las Vegas residency and showed off that he is not going to retire yet.
David Lee Roth is known for being the lead vocalist of Van Halen across three stints. At first, the musician had appeared with the band from 1974 to 1985. Later, he rejoined the band in 1996 and departed in the same year. Lastly, Roth rejoined Van Halen in 2006 until the band's disbandment in 2020 after the passing of Eddie Van Halen.
Outside of Van Halen, David Lee Roth had launched his solo career in 1985. Releasing numerous RIAA-certified platinum albums, David Lee Roth's solo discography includes 6 solo studio albums. Debuted in 1986 with Eat 'Em And Smile, Roth had released his latest solo studio album in 2003, named Diamond Dave.
On October 1, David Lee Roth had marked his upcoming shows at House of Blues at Mandalay Bay and said that he would retire after those dates. At the time, his final show at his Las Vegas residency was scheduled for January 8.
Recently, David Lee Roth has proudly announced that he has added four more dates to his final shows. Announcing additional dates via audio message, Roth said that he will perform next January 14-15 and next January 21-22. In his audio message, Roth said that he doesn't want to piss more people off.
"David Lee here," he says. "I had no idea how many people wanted to see me go. Okay, that sounded wrong. [Laughs]
"All right. Don't turn it off. David Lee here, for the second time. I had no idea how many of you wanted to pay to see me go. [Laughs]
"So I'm putting more tickets on sale, instead of doing the wrong thing and pissing more people off. I have industry professionals now ringing in, telling me, 'Dave, at your age, you should be in the middle of your third retirement. Did you watch 'Rocky' movies? He's on his seventh. Same guy, 'Rambo' — fifth. He's about 14 retirements ahead of you.' Just when I get out, they drag me back in."
David Lee Roth Adds He Is Vulnerable
David Lee Roth then admitted that he feels sensitive. Also saying that he is vulnerable, Roth stated that he is in the middle of his first retirement.
— David Lee Roth (@DavidLeeRoth) December 6, 2021
"Look, I'm vulnerable," Roth continued. "I feel sensitive. If I sound that way to you, I'm in the middle of my first retirement.
"I'm gonna extend my world goodbye tour of Las Vegas at the House Of Blues for two more weekends — like any good fucking barbecue. Just like you would, if you could."
Back in October, David Lee Roth had announced his retirement with the following message: "I am throwing in the shoes. I'm retiring. This is the first, and only, official announcement… You've got the news. Share it with the world.
"I'm not going to explain the statement. The explanation is in a safe. These are my last five shows.
"I am encouraged and compelled to really come to grips with how short time is, and my time is probably even shorter.
"I thought I might have been the first, frankly… 'Hey Ed, objects in the rear-view mirror are probably me.'
"And my doctors, my handlers, compelled me to really address that every time I go on stage, I endanger that future."
After David Lee Roth announced his retirement, Rob Zombie guitarist John 5 had sent his respects for Roth. Saying that he is his superhero, John had admitted that he was upset when he first heard the statement.
"He's been releasing songs that me and David had done every couple of months," he said. "And then there's a song I really hope he releases.
"It's called 'Nothing Could Have Stopped Us,' and it is absolutely my favorite David Lee Roth. And not just because we worked on it together, but it is so good and so sincere.
"These are our superheroes, and they are human, and a lot of 'em are starting to retire.
"And I think that's OK. They've given us so much great music and so many amazing memories.
"And if they wanna retire, they know. And I think it's good for certain artists to say, 'Oh, I'm gonna hang it up,' and things like that.
"And instead of us being upset and mad about it, I just feel, like, 'Thank you for the music, the memories.'"