John 5 Comments On David Lee Roth's Retirement: "He Is My Superhero"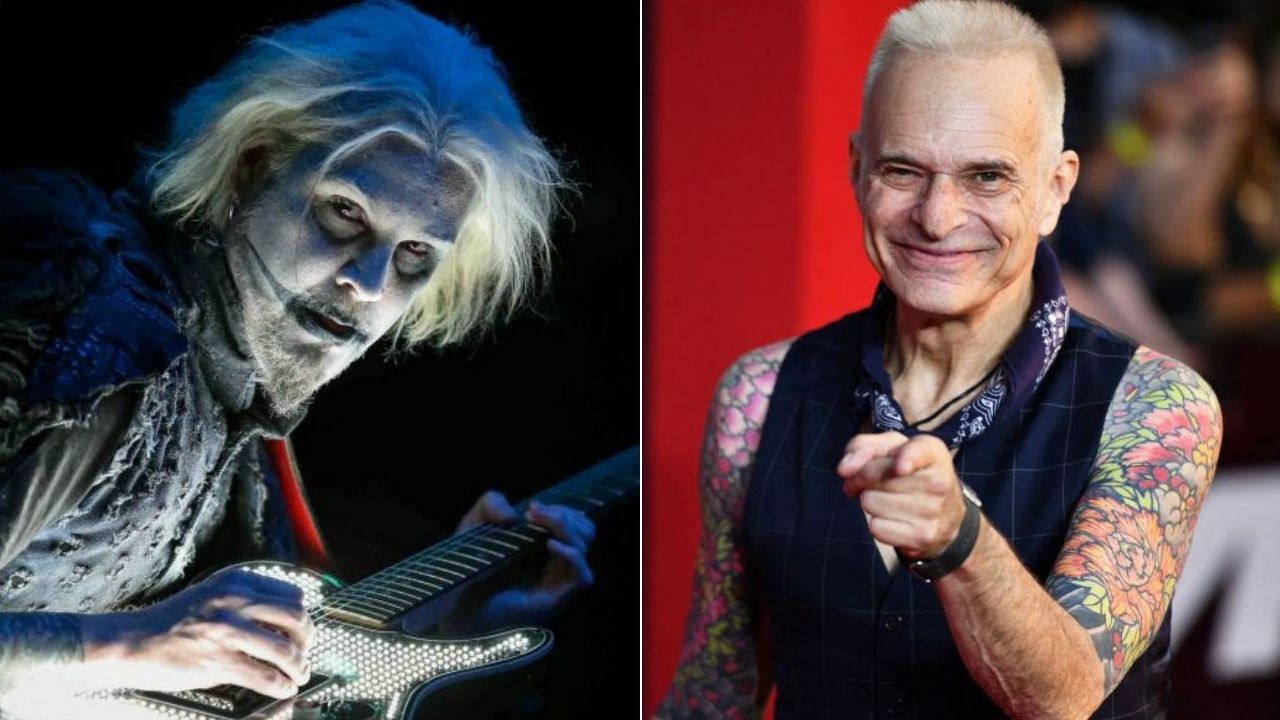 The American guitarist John 5 has broken his silence on Van Halen frontman David Lee Roth's decision to retire and sent his huge respects for the musician.
John William Lowery, also known as John 5, is known for his tenure with the shock rock legend Marilyn Manson, who put John's name after he joined him in the past. Before he joined Marilyn, John was the guitarist of David Lee Roth solo band. He played several times alongside him – in 1998, 2012, 2019.
Besides his golden tenures with Rob Zombie, Marilyn Manson and David Lee Roth, John is a successful solo artist. He released nine solo studio albums so far. 2004's Vertigo, 2005's Songs For Sanity, 2008's Requiem, 2012's God Told Me To, and 2019's Invasion were among some of those albums.
Recently, the guitarist has shared his honest opinion on David Lee Roth's retirement issue. Previously talking about unreleased David Lee Roth songs, John now said to The Jeremy White Podcast that David is one of his superheroes in the community.
"He's been releasing songs that me and David had done every couple of months," he said. "And then there's a song I really hope he releases.
"It's called 'Nothing Could Have Stopped Us,' and it is absolutely my favorite David Lee Roth. And not just because we worked on it together, but it is so good and so sincere.
"These are our superheroes, and they are human, and a lot of 'em are starting to retire.
"And I think that's OK. They've given us so much great music and so many amazing memories.
"And if they wanna retire, they know. And I think it's good for certain artists to say, 'Oh, I'm gonna hang it up,' and things like that.
"And instead of us being upset and mad about it, I just feel, like, 'Thank you for the music, the memories.'"
David Lee Roth Retirement Decision
As you remember, David Lee Roth had announced his retirement in an interview with Las Vegas Review-Journal on October 1. Marking his upcoming five shows at House of Blues at Mandalay Bay, David Lee Roth had said he decided to retire after those shows.
"I am throwing in the shoes. I'm retiring," Roth said. "This is the first, and only, official announcement… You've got the news. Share it with the world.
"I'm not going to explain the statement. The explanation is in a safe. These are my last five shows."
"I am encouraged and compelled to really come to grips with how short time is, and my time is probably even shorter."
"I thought I might have been the first, frankly… 'Hey Ed, objects in the rear-view mirror are probably me.'
"And my doctors, my handlers, compelled me to really address that every time I go on stage, I endanger that future."