Judas Priest's Rob Halford Says People Should More Respect For Ozzy Osbourne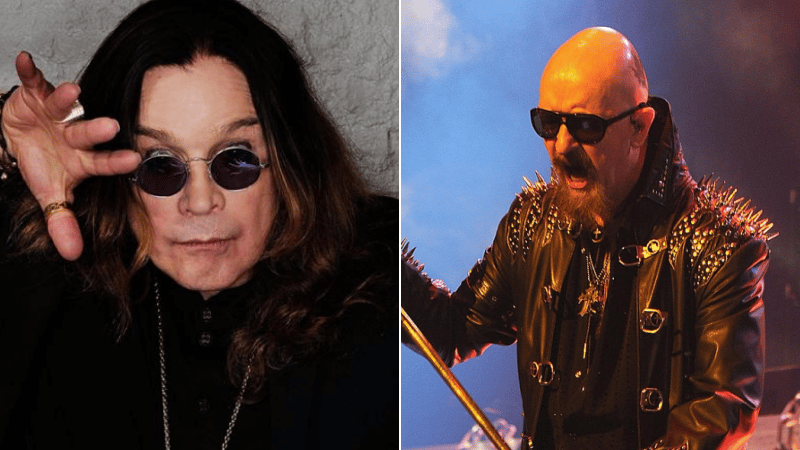 During an appearance on Cleveland, Judas Priest frontman Rob Halford touched Black Sabbath man Ozzy Osbourne, aka The Prince of Darkness, and his musical successes and made flash comments about it.
Speaking about the issue, Rob Halford said that people should more respect for Ozzy Osbourne and his music. He also said that he loves him to death and that Ozzy Osbourne's solo effort is not really remembered as strongly as he should be.
As many of you guys remember, Ozzy Osbourne released his twelfth and latest solo effort Ordinary Man on February 21 during his health struggles and ended up his retirement rumors.
When the interviewer said, "You also write about subbing for Ozzy Osbourne a couple of times in Black Sabbath. Everybody talks about Keith Richards, but sometimes it seems like it's going to be Ozzy and the cockroaches at the end of time, doesn't it?", Rob replied:
"Oh my God. [Laughs] That guy's a miracle man. We all love him to death, don't we, because of who he is and what he represents, particularly in rock 'n' roll.
"I've been saying that a lot of the music Ozzy's made over the years, besides Sabbath, is not really remembered as strongly as he should be – all the great work he's done with his solo endeavors, those great early albums. That's classic stuff. So, we love Ozzy."