Jay Jay French On Dee Snider: "He Is Always Reinventing Himself"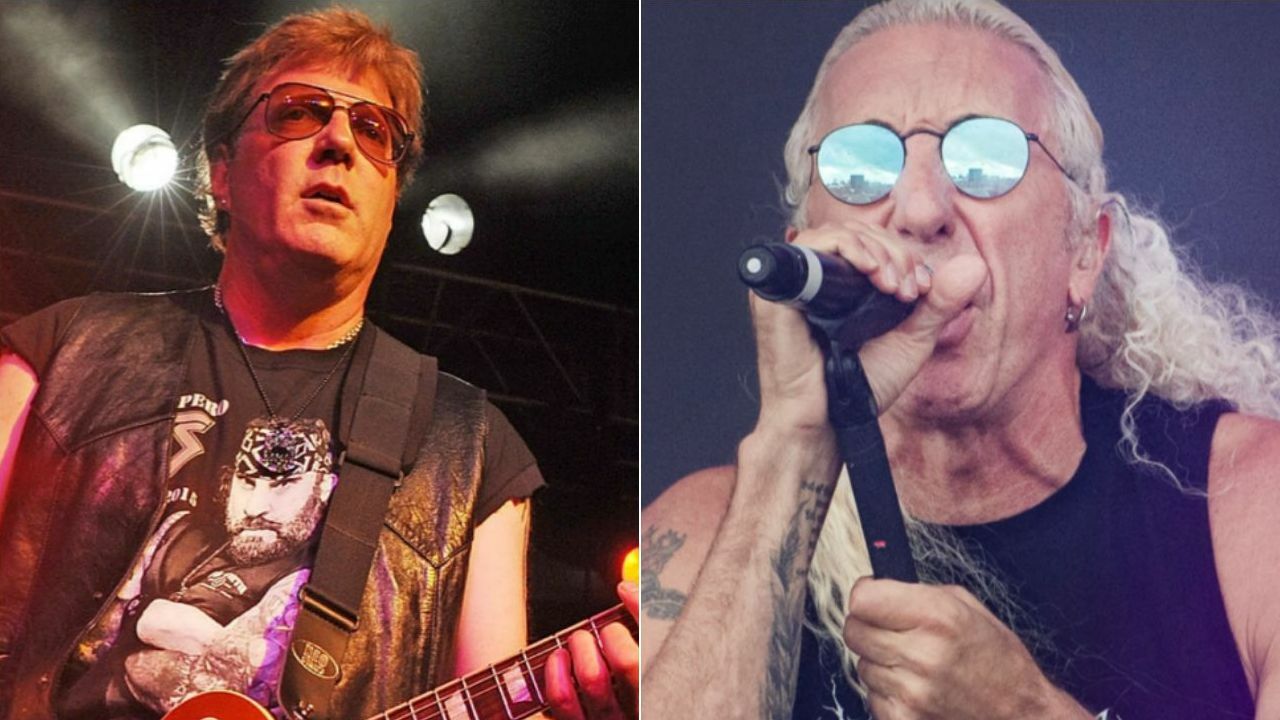 Twisted Sister guitarist Jay Jay French sent praising words for his bandmate and close friend Dee Snider and said that he is always reinventing himself since the first day they've ever met.
The 69-year-old musician Jay Jay French is known for being the guitarist of his co-founded heavy metal band Twisted Sister. Debuted in 1982 with the band's Under The Blade album, Jay Jay French played in every six Twisted Sister albums.
On the other hand, Dee Snider gained international fame in the early 1980s for being the lead singer and frontman of Twisted Sister. During his musical career with Sister, Snider has released six studio albums with the band.
Outside of his career with Twisted Sister, Dee Snider has a huge solo career. In 2000, he had debuted with Never Let the Bastards Wear You Down. Contributing to numerous musicians over the years, Dee Snider released his fifth and latest solo studio effort on July 30, 2021, titled Leave A Scar.
However, during a recent appearance on Talk Toomey, Jay Jay French talked about the band's early days and the days that Snider joined the band. At first, the singer recalled the agent's reaction to the band's name after Dee joined them. According to him, the name Twisted was worthless, but Snider wanted to revive the name.
"When Dee joined the band, our agent said to us that the name Twisted was worthless," French says. "We were big at one point, then we crashed early on before Dee came in.
"We went from making $150 a night to $600 a night, and then I remember one night we made $34, my agent came to get $3.40 as commission, which really sucked, really pissed me off.
"And he came and got $3.40, and when Dee joined, my agent said, 'You should consider changing the name because the name is dirt.'
"And Dee said, 'We can revive the name.' And when I heard Dee sing – because he could sing Zeppelin perfectly – I knew that the band could resuscitate itself as a cover band by doing Zeppelin and Alice Cooper."
Jay Jay French Adds 'Dee Snider Is Always Reinventing Himself'
Jay Jay then continued by praising Dee Snider. Saying that Dee Snider always reinvents himself, French added that Snider works himself off to death as a musician. According to him, Dee Snider always looks for new things to do.
"Dee was really a great singer, so that was that," he continues. "We never thought about changing the name of the band, but we did think about taking all the makeup off for a short period of time.
"Dee is always reinventing himself. He works himself off to death all the time, that's Dee. He's not the kind of guy that can live somewhere and be in a hammock for the rest of his life.
"He's driven, so first he did a pop record, or first he did a Broadway show, then he did a pop record – that didn't work.
"So he's always looking for things to do. 'Let me go back to this road, I'll go back with Jamey Jasta and do a super heavy record.' So he's doing a super heavy record."
Back on October 21, Jay Jay French once again praised Dee Snider and showed off his respects for him. Saying that Dee had a great voice, French said he wrote numerous beloved songs.
"We hired Dee because Dee had a great voice," French admits. "So Dee comes in and he was an Alice Cooper fanatic and a Black Sabbath fanatic.
"I was thinking at that point maybe we should change the name because the band had fallen apart, we had really gone down the tubes, and he said, 'No, I think we should keep it but we should get crazier.'
"And because he was wrapped up in this whole Alice Cooper thing, it just so happened the [1975] 'Rocky Horror' movie came out at that time, so we kind of took on a 'Rocky Horror' persona, that kind of shock rock.
"And Dee started writing these songs which were kind of Alice Cooper-ish because Alice wrote big anthems like 'I'm Eighteen,' 'Billion Dollar Babies,' 'School's Out,' big anthems," he continues.
"And Dee loved it, so he wrote a song called 'I'll Never Grow Up, Now,' and that was one of the first songs he ever wrote. And if you listen to it, this is the beginning of the anthem mentality that he had.
"And then he wrote 'Bad Boys (Of Rock N' Roll)' a year later, and that's another anthem, growing into the anthem concept in his head. At this point, AC/DC is becoming very popular, Judas Priest is becoming very popular…