Ufo Icon Claims Ozzy Osbourne Owes His Fame The Musicians Around Him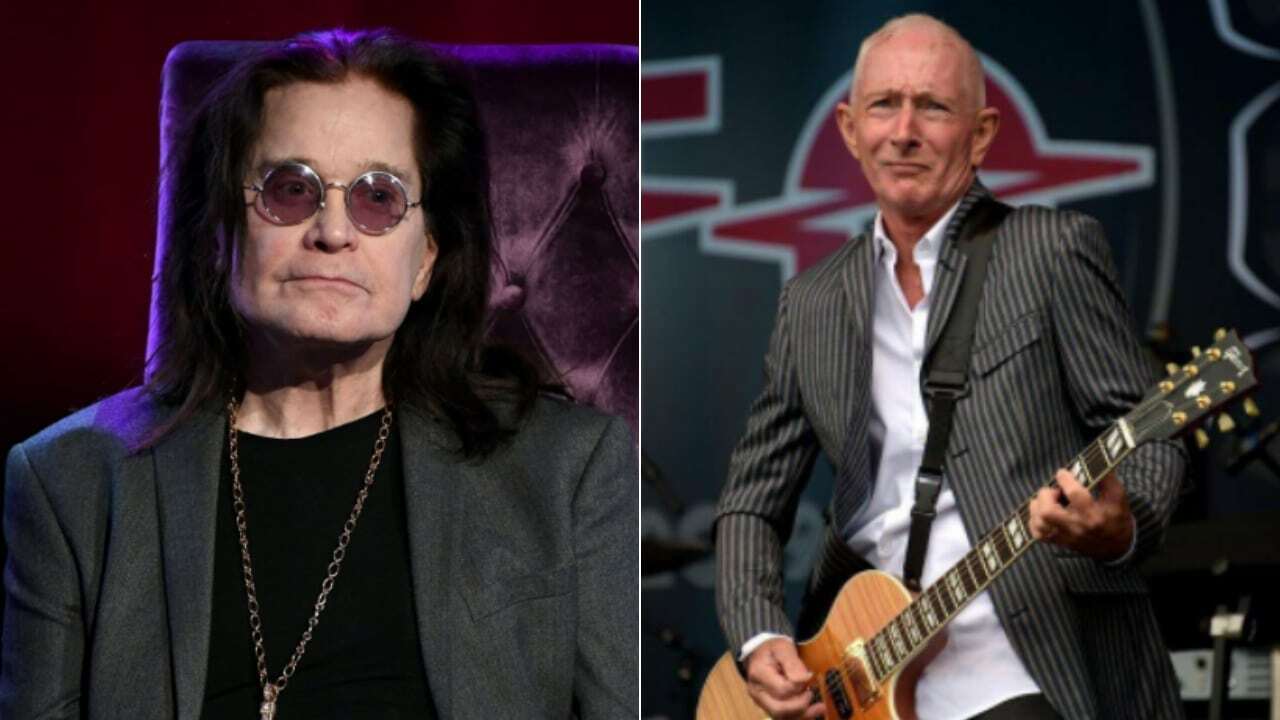 UFO guitarist Neil Carter appeared on the Rock Interview Series. In the interview, the veteran guitarist shared his honest opinion about Ozzy Osbourne, who is considered one of Heavy Metal's best vocalists.
Ozzy Osbourne made a great debut with Black Sabbath and has left his mark in the 70s. After appearing on eight albums with Sabbath, he had problems with his bandmates due to alcohol and drugs and left the band in 1979. And so another chapter in his life was opened, and he started his solo career and he won many awards, including Grammy.
Legendary heavy metal vocalist Ozzy Osbourne has released twelve albums in his 32-year solo career and has toured many countries on 16 tours where he met with his fans. In this long process, many talented artists such as Randy Rhoads, Rudy Sarzo, and Robert Trujillo, who is now the bass player of Metallica, took part with Ozzy.
According to Neil Carter, the main reason why Ozzy Osbourne left such a successful career and legacy in his past is that he always had talented artists around him. In his brand new appearance for the Rock Interview Series, Neil Carter admits while he liked Ozzy's character and found him very funny, he didn't like his voice enough and didn't understand why people adored him.
"Watching them – I mean, I've never been a massive fan of Ozzy's voice," Neil said. "I like Ozzy himself, and he's a very funny man, extremely funny guy, but watching that band on stage with Tommy Aldridge, Rudy Sarzo, and then you've got Don sitting up in the tower – it was a great thing to watch.
"But I must admit, I used to watch the audience and thinking 19-20 thousand people going bonkers, and watching Ozzy stomping around the stage. I mean, it's a very strange thing. I've never quite understood the appeal of Ozzy, but people love him.
Neil Carter Says 'If You Just Had Ozzy Osbourne on His Own, It Would Be A Slightly Different Story'
Neil Carter underlines that Osbourne has come to the fore thanks to the talented artists next to him and says that it is great to listen to the band in the line-up of the Diary of a Madman Tour, where Randy Rhoads passed away in a plane crash during the tour.
"They actually think he's the best thing ever, but he's always had really good people with him. If you just had Ozzy on his own, it would be a slightly different story. He's had great songwriters with him, and he had people like Bob Daisley, who I've worked with for a long time, writing the lyrics.
"That band was spectacular, the band with Randy, Rudy Sarzo, and Tommy Aldridge, which is absolutely incredible to watch. I used to just be in awe of Randy's playing, it was so good."
Neil also said the following about the tragic death of Randy Rhoads during the tour: "That tour was very sad, you know, for that to happen, and also for them to have to start another guitarist, you know, and then yet another guitar was in and it was just painful. That second half of the tour was painful, I felt so sorry for them, particularly Don, because he was on the site when it happened. That must change the way you look things in life, you know, I felt very sorry for them. Really, really sorry."
Last month, during his interview with VW Music, Michael Schenker opened up about rejecting Ozzy Osbourne, even though he begged him to join his band. Saying that Ozzy told him that he was the favorite guitarist of Randy Rhoads, Schenker added that it was strange to be approached by Ozzy Osbourne.
"I was kind of tempted," Schenker said. "I had only just left UFO and the Scorpions, and I had already auditioned for Aerosmith. When I was approached by Ozzy, he told me, 'You were Randy Rhoads's favorite guitarist. I want you to join.'
"It was kind of strange to deal with that situation because Ozzy called me in the middle of the night, and he was obviously very confused and disturbed and begged me to join."
In the continuation, Michael explained why he rejected Ozzy and his offer to join his solo band. He was confused about what he had to do at the time. He then cleared his mind and made his final decision. He rejected Ozzy Osbourne to continue with his band.
"I considered it heavily, but something was pulling me away," he continued. "I had to analyze what was going on. I didn't quite understand myself.
"And then I came to the solution, I said to myself, 'I cannot do this, because I'm working for self-expression. If I join him, I have to play all these past albums. I have to copy all of them. I have to be on stage. And I have to do something that I just ran away from.'
"In the end, I had to remind myself, 'Michael, you left UFO and you just left the Scorpions. You left for a reason, and for that same reason, you should not join Ozzy.'
"After thinking about it, that was very clear to me, and I don't regret the decision for one minute."