Nikki Sixx Discloses A Rare Photo To Express His Love For Motley Crue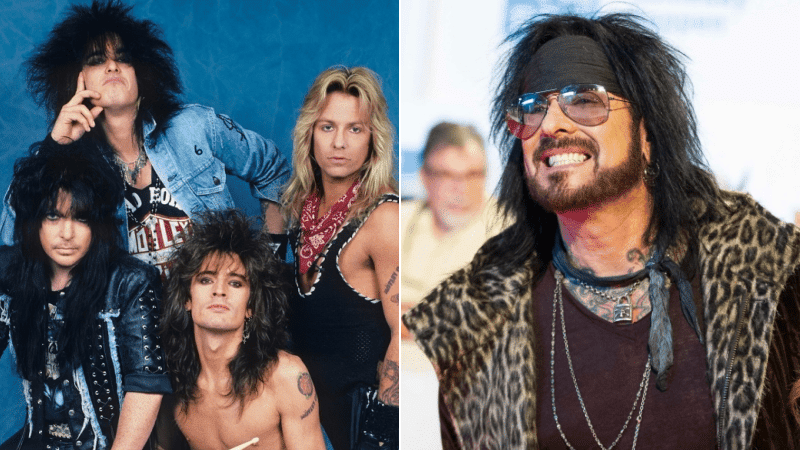 American musician Nikki Sixx, known for the bassist of the heavy metal band Motley Crue, who announced its reunion just before the coronavirus pandemic, has shared a rare photo of Motley Crue members and expressed how he loves them.
Recently, in a recent Instagram post, the 61-year-old bassist shared an epic pose of the band members and took fans back to their first year. Speaking about that day, Nikki Sixx revealed that they were posing for LA Times around their home in Hollywood.
In the photo, band members were looking very young. While Nikki Sixx was doing a rock sign, Tommy Lee was alongside him and posing looking at the camera. Mick Mars was near to Tommy Lee and looking cool with his sunglasses. Far left, Vince Neil was looking at the camera while wearing sunglasses and his iconic jacket.
Nikki Sixx wrote the following letter to take fans back to that day, "If I remember correctly we shot this for the @latimes near our apartment in #Hollywood around the fall of 1981.We we're starting to make a buzz with no support or interest from a record company so we started our own label. Bands are brothers, through thick an thin.I'll always love this band…#TooFastForLove @motleycrue @thevinceneil @mr.mickmars @tommylee ——GRATITUDE #HardRock I WISH SOMEONE COULD FIND THE NEGATIVE FOR THIS SHOT."
In the comments, people wrote how a great shot it was. Rob Zombie guitarist John 5 one of those who love the photo.
Also, as many of you remember, Motley Crue postponed its Stadium Tour due to the coronavirus pandemic.