Twisted Sister's Jay Jay French Believes 'Rock Is Not Dead'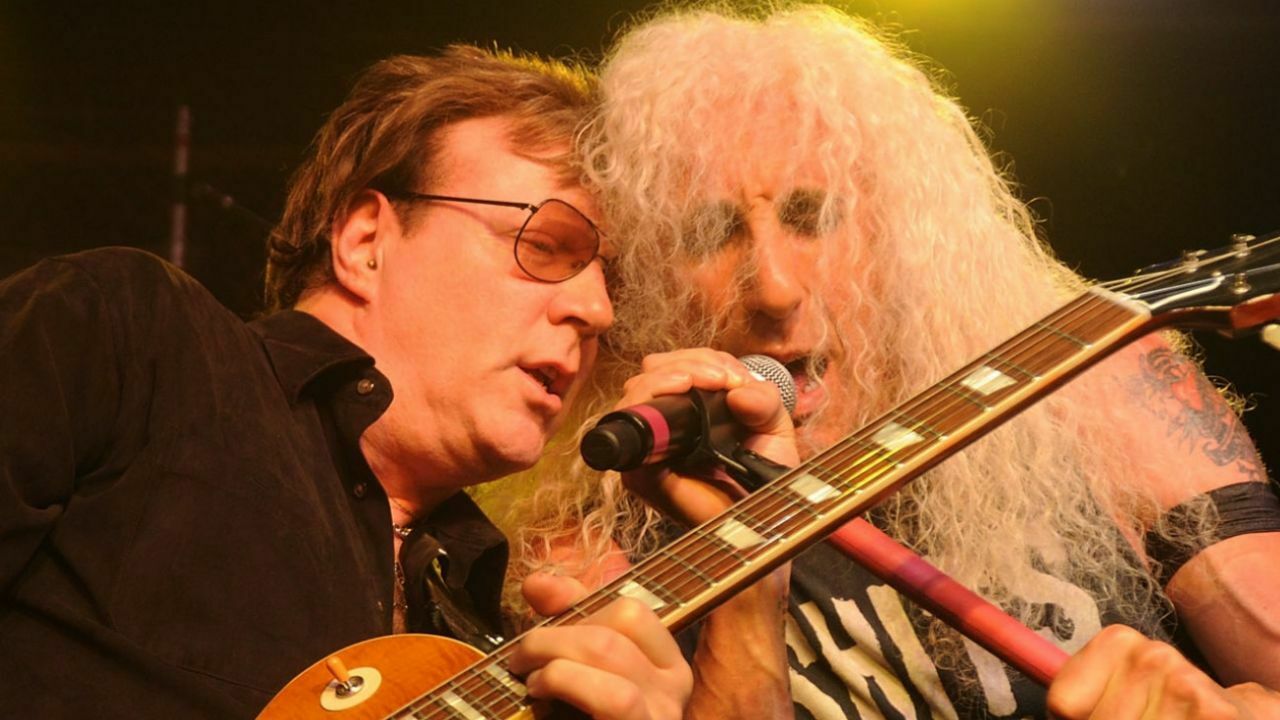 Twisted Sister guitarist Jay Jay French has just sent his thoughts about the current state of the rock scene and showed off that he is one of those who believe rock is not dead.
The founding member of Twisted Sister, Jay Jay French, gained international fame for being the guitarist of his band Twisted Sister. Debuted in 1982 with the band's Under The Blade, Jay Jay French had performed in every one of Sister's stuff. His latest album with the band was the band's 2006 effort, A Twisted Christmas.
However, these days, rock and roll artists and listeners have been discussing the current state of rock music. While some rock and roll lovers say that rock is dead, there are tons of people against them who defend rock, saying it is not dead and will not be any time soon. As some of you might know, some people who claim rock is dead say there are no new artists in the genre, and it is the reason why it's dead.
In the past, the rock pioneer KISS bassist and founding member, Gene Simmons, was one of those artists who said rock is dead. Even though he was criticized harshly because of his words, Simmons had repeated them bravely. Following Simmons' comments, Snider had responded to him, saying he is a self-absorbed musician.
Recently, Jay Jay French interviewed Dean Cramer to discuss rock music. At first, French mentioned the genres that are trendy lately. According to him, although hip hop, pop, or female pop is trendy, rock is not that with its 50-year run.
"You know, for all the people who go 'What happened to rock' and 'it's being kept off the radio, no one's playing,'" French said. "It's because it's not happening. The market doesn't create the stuff, the market follows trends.
"Hip hop is very, very trendy. Pop, female pop, is very trendy. Country rock is very, very trendy. Rock music is not and rock had a 50-year run.
"So I don't sit here crying the blues over whether it's alive or dead. I mean it's not dead. It's certainly not a current form of music that's particularly popular.
"And that's not me denigrating rock music. All you got to do is pick up Billboard magazine and look at it and there's nothing there. There are one or two rock albums. The rest is hip hop, the rest is female pop. The rest is Kpop. The rest is country-pop. There are a couple of rock acts here and there."
Jay Jay French Recalls Seeing The Rolling Stones, Led Zeppelin, And The Who Live At His 17
Later then, Jay Jay French recalled the live shows he attended to see huge artists such as The Rolling Stones, Led Zeppelin, The Who, Bob Dylan, Crosby, Stills & Nash, Jimi Hendrix, and Janis Joplin. Discussing the new generation of rock, French admitted that there are no new musicians to be the pioneer of the genre.
"Here's an example," French continued. "I'm 17 years old. I'm at the Fillmore east. I'm seeing Led Zeppelin, I'm seeing the Rolling Stones, I'm seeing Crosby, Stills & Nash, I'm seeing The Who, I'm seeing Janis Joplin, seeing Jimi Hendrix, Bob Dylan. Right? You know how old those people were when I was 17? They were 25. [shouts] They were 25!!! Let me say that again. They were 25, I was 17!
"So here's the question – where are 25-year-old rockstars? Where are they? The answer is – there aren't any. Not any that have really broken through in a big way. So that says that the market is different.
"Are there 25-year-old hip hop stars? Yes. Are there 25-year-old female pop stars? Yes. Are there 25-year-old K-pop stars? Yes. Are there 25-year-old country stars? Yes. Are the 25-year-old train rockstars? No, they are not. So where's the farm team coming from? You know, where is the farm team?
"I don't necessarily sit there and go 'Woe is me.' If that's where civilization is at, then fuck it. That's where civilization is that. I can't recreate it."
Back in April 2021, the 69-year-old musician had mentioned a Bob Dylan show he attended a couple of years ago. According to him, Dylan never turned his face to the audience and behaved weirdly. French also said that Dylan was so horrible. Maybe, it was the reason why people said rock is dead.
"[Bob] Dylan's indecipherable," admits French. "I went to see Dylan a couple of years ago with one of his producers because I heard he was so horrible live you couldn't understand what he was singing.
"And I wanted to be able to understand what he was singing because I'm a huge Dylan fan. And never saw Dylan, and he was playing down the street from my house.
"And I actually bought a ticket to that show with my wife and was sitting with one of his producers."
"He never turned around to the audience, he played with his back to the audience, never talked to the audience, and was indecipherable in his songs," French reveals.
"It was almost comical, almost like he was saying, 'Fuck you, you're idiots, you're just paying to see a god, and I don't care.' And half the audience bought into it because he's Bob Dylan."
"'Hey, man, it's an artistic statement, he doesn't turn around, he doesn't talk to you and you can't understand what you're singing, that's great.'"