Steve Vai Postpones North American Tour Due To Undergoing Surgery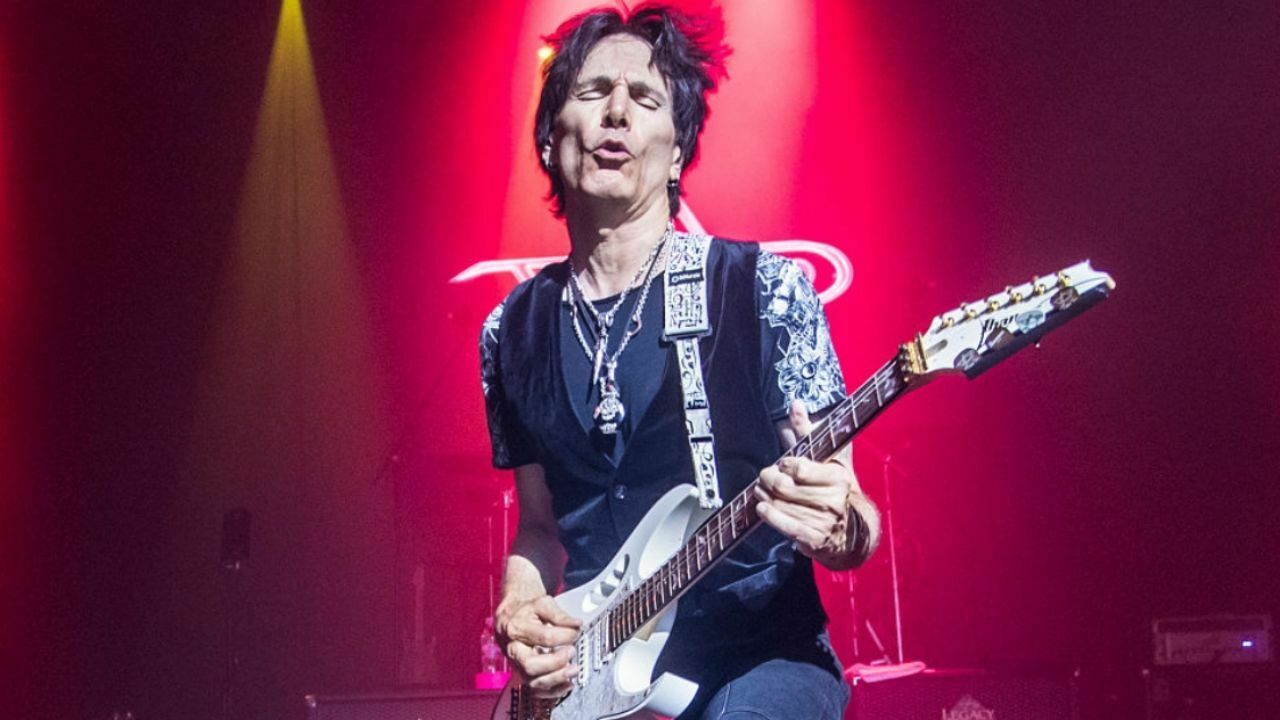 The guitar mastermind Steve Vai has just shared saddened news to his fans and announced that he was forced to postpone his North American Tour until the fall due to undergoing surgery.
Steve Vai is the three-time Grammy Awards-winning musician who is regarded as one of the most important musicians for rock music. Debuted in 1984 with his Flex-Able, Steve Vai's discography includes 9 solo studio albums at press time. His next and tenth solo studio album will be released on January 28, 2022, named Inviolate.
During his ongoing successful career, the guitar mastermind Steve Vai worked with respectable artists such as Billy Sheehan, David Lee Roth, Alcatrazz, Paul Gilbert, Eric Johnson, Joe Satriani, Frank Zappa, Whitesnake, and Yngwie Malmsteen. He toured more than 20 times around the world.
In March 2021, Steve Vai had injured himself and undergone surgery to repair his shoulder. The surgery was completed successfully, and it enabled him to start recording his upcoming studio album Inviolate. While his upcoming North American tour is approaching, his injury relapsed again, which means he needs another surgery on his shoulder.
However, in a recent press release he sent, Steve Via has announced that he postponed his upcoming North American Tour. According to Steve, his Atlanta show at The Eastern will now take place at the Variety Playhouse, and the Milwaukee and Billings shows will no longer be a part of his North American tour.
Steve Vai has postponed his planned tour of North America until the Fall. The first U.S. leg of dates will now begin on Wednesday, September 28 in El Cajon, CA and wrap the first week of December. Read the full statement here: https://t.co/XtUQLTOPeD pic.twitter.com/YIkNh25xsE

— Steve Vai (@stevevai) January 18, 2022
When Steve sent the statement, he expressed his upset, saying: "I'm gutted that we have to move this tour, but I also know it's in the best interests for us and the fans that we do."
The Postponed Dates Of The North American Tour By Steve Vai As Follows:
Sep. 28 – El Cajon, CA @ The Magnolia
Sep. 30 – Riverside, CA @ Fox Performing Arts Center
Oct. 01 – Las Vegas, NV @ House Of Blues
Oct. 02 – Phoenix, AZ @ Celebrity Theatre
Oct. 04 – Salt Lake City, UT @ The Rockwell at The Complex
Oct. 05 – Boulder, CO @ Boulder Theater
Oct. 07 – Oklahoma City, OK @ Tower Theatre
Oct. 08 – Dallas, TX @ House Of Blues
Oct. 09 – San Antonio, TX @ The Aztec Theatre
Oct. 11 – Austin, TX @ Paramount Theatre
Oct. 12 – Houston, TX @ House Of Blues
Oct. 14 – Birmingham, AL @ Lyric Theatre
Oct. 15 – Macon, GA @ Hargray Capitol Theatre
Oct. 16 – Atlanta, GA @ Variety Playhouse
Oct. 18 – Clearwater, FL @ Bilheimer Capitol Theatre
Oct. 19 – Ft. Lauderdale, FL @ The Parker
Oct. 20 – Orlando, FL @ The Plaza Live
Oct. 21 – Ponte Vedra Beach, FL @ Ponte Vedra Concert Hall
Oct. 22 – Charleston, SC @ Charleston Music Hall
Oct. 23 – Charlotte, NC @ The Fillmore Charlotte
Oct. 25 – Alexandria, VA @ The Birchmere
Oct. 26 – Harrisburg, PA @ [to be determined]
Oct. 27 – Port Chester, NY @ The Capitol Theatre
Oct. 28 – Glenside, PA @ Keswick Theatre
Oct. 29 – Red Bank, NJ @ Count Basie Theatre
Oct. 30 – Huntington, NY @ The Paramount
Nov. 01 – New Haven, CT @ College Street Music Hall
Nov. 02 – Providence, RI @ The Strand
Nov. 03 – Boston, MA @ The Wilbur
Nov. 04 – Rochester, NY @ Kodak Center
Nov. 05 – Albany, NY @ The Egg
Nov. 07 – Greensburg, PA @ Palace Theatre
Nov. 08 – Warren, OH @ Packard Music Hall
Nov. 10 – Detroit, MI @ Masonic Cathedral Theatre
Nov. 11 – Morgantown, WV @ Metropolitan Theatre
Nov. 12 – Nashville, TN @ CMA Theatre
Nov. 13 – Louisville, KY @ Old Forester's Paristown Hall
Nov. 14 – St. Louis, MO @ The Pageant
Nov. 16 – Chicago, IL @ Copernicus Center
Nov. 18 – St. Paul, MN @ Fitzgerald Theater
Nov. 19 – Lincoln, NE @ Bourbon Theatre
Nov. 20 – Kansas City, MO @ The Uptown Theater
Nov. 21 – Sioux Falls, SD @ The District
Nov. 22 – Des Moines, IA @ Hoyt Sherman Place
Nov. 23 – Fargo, ND @ Fargo Theatre
Nov. 25 – Bozeman, MT @ The ELM
Nov. 26 – Missoula, MT @ The Wilma
Nov. 27 – Seattle, WA @ Moore Theatre
Nov. 28 – Portland, OR @ Roseland Theater
Nov. 30 – Turlock, CA @ Turlock Community Theatre
Dec. 02 – Napa, CA @ Uptown Theatre Napa
Dec. 03 – Los Angeles, CA @ Theatre at Ace Hotel
Back on January 17, Steve Vai had remembered the time he shared the stage with Yngwie Malmsteen back in the Generation Axe tour. Praising Malmsteen, Vai said that it was challenging to play Black Star alongside him because of his huge talent.
"I can't play like Yngwie [Malmsteen]; nobody can play like him," Steve admits. "Nobody can play like me. Nobody can play like anybody.
"What I did was take the harmony or melody of the song and play it the way I would do it. It was challenging because there were a lot of little fast runs with his fingerings and his tonal center, which is different than mine.
"I had to work on it. I could do it, but when it came time as to playing against each other, I'm Steve, and he is Yngwie."