The Top 10 Guitarists That Ted Nugent Named His Favorites Ever
Ted Nugent is an American rock musician known for his electrifying guitar playing and controversial views. Nugent's approach to guitar playing is characterized by a fierce, high-energy style that combines speed, precision, and raw emotion. Over the years, his career has been influenced by legendary rock guitarists. In this article, we will look at which rock and roll guitarists influenced Ted Nugent. Let's learn about Ted Nugent's favorite guitarists of all time.
Having been considered one of the greatest guitarists of all time, Ted Nugent was at the age of 13 when he first picked up the 12-string guitar. He developed himself on playing guitars and practiced every time to become a better guitarist. As a result, Nugent began playing in local bands and soon gained a reputation as a skilled and dynamic guitarist. In the early 1970s, Nugent formed The Amboy Dukes and released a string of successful albums showcasing his impressive guitar skills.
The guitarist used unique vibratos and lightning-fast finger works to make his sound better. He is known for his signature sound, which combines heavy distortion and powerful riffs with melodic solos and intricate lead lines. Nugent's guitar solos are a masterclass in technique and showmanship, often featuring lightning-fast runs and complex arpeggios.
In addition to his technical prowess, Nugent is also known for his showmanship and stage presence. He is a dynamic performer known for his high-energy antics and flashy outfits. Nugent's live shows are a feast for the senses, featuring pyrotechnics, elaborate set pieces, and plenty of audience interaction.
However, it is time to learn the guitarists that Ted Nugent named his favorites of all time.
The 10 Guitarists That Ted Nugent Picked As His Favorites Of All Time
In his various interviews over the years, Ted Nugent has shared who influenced his guitar playing and his favorite guitarists. From the early rock scene to the present, he revealed some huge names, such as Chuck Berry, Eric Clapton, Jeff Beck, and Lonnie Mack.
So, let's learn the complete list of Ted Nugent's favorite guitar players.
#10. Billy Gibbons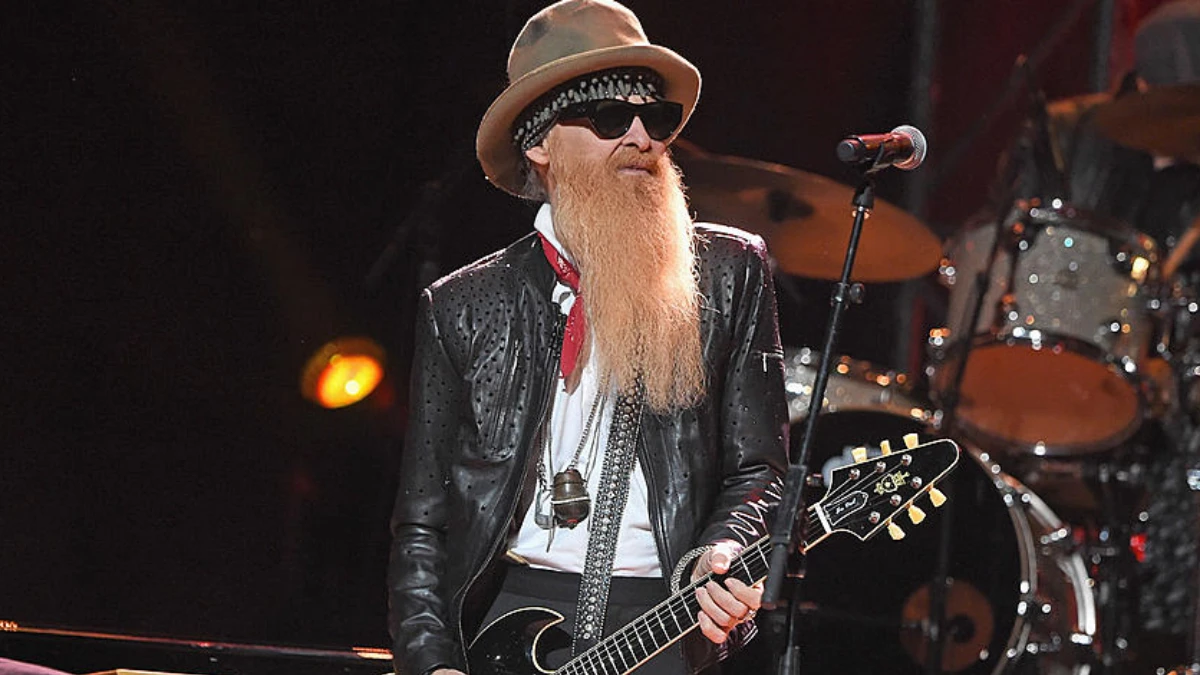 Billy Gibbons, the legendary guitarist and singer of ZZ Top, has been a driving force in the world of rock music for over five decades. He first met with guitar when he received an electric guitar on his 13th birthday. After receiving experiences and following the guitarists of the 1960s-era, Gibbons formed his first band, The Moving Sidewalks, and began to develop his signature sound. Following his 3-year career with the band, he announced the disbandment and formation of ZZ Top.
Gibbons' guitar playing is characterized by his soulful, melodic style and his use of distortion and effects. He is a master of tone, able to coax a range of sounds from his guitar using a variety of techniques and pedals. His solos are a masterclass in phrasing and improvisation, with each note perfectly placed and dripping with emotion.
Outside of his work with ZZ Top, Gibbons has collaborated with a wide range of musicians, including Jimi Hendrix, Eric Clapton, and BB King. He is a versatile musician, equally comfortable playing blues, rock, or country, and his influence can be heard in the work of countless guitarists across all genres.
Naming Billy Gibbons one of his favorite guitarists, Nugent said to Music Radar in 2012 that ZZ Top's music was great.
"Paying homage to the great black American inventors of guitar blues, ol' Billy G pushed the envelope deeper into the black soul than any other guitar genius," Nugent says. "This Texan oozes sensual, sexual goo every time he touches the guitar. ZZ Top music kills."
#9. Jimmy McCarty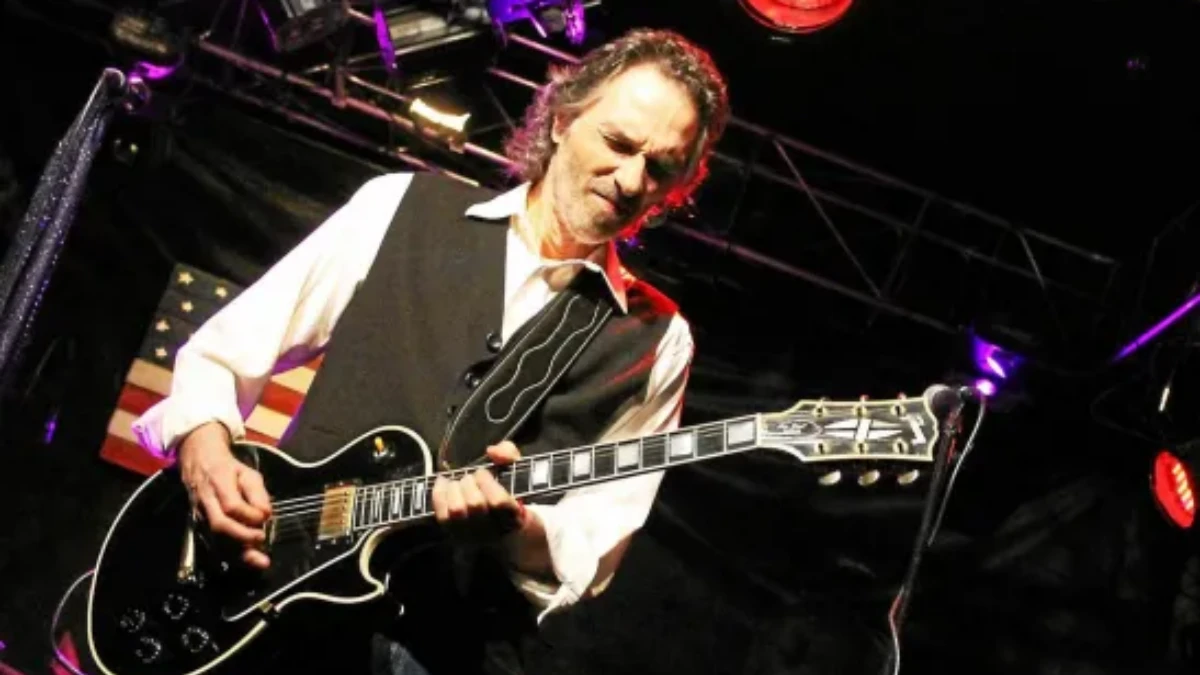 Ted Nugent named Jimmy McCarty another influence. He is a musician whose talents are as impressive as they are eclectic. With a career spanning several decades and a sound that has evolved alongside the changing times, he is a musician whose work has captivated audiences across the globe.
McCarty was immersed in the city's vibrant music scene from an early age. As a teenager, he began playing guitar in local bands, quickly making a name for himself as a skilled and versatile musician. In the 1960s, he became a founding member of the hard rock band The Detroit Wheels, whose hit songs Jenny Take a Ride and Devil with a Blue Dress On remain rock classics to this day.
Furthermore, throughout the 1970s and 80s, McCarty lent his guitar skills to a wide range of projects, collaborating with everyone from Bob Seger to Mitch Ryder to Jimi Hendrix. He also played with the legendary supergroup Cactus, contributing to their acclaimed albums Restrictions and One Way…Or Another.
In November 2022, Ted Nugent appeared on AXS TV to talk about how he picked up the Gibson Byrdland guitar. He first played a riff from C.C. Rider by Jim McCarty & Mystery Train. Nugent then admitted Jimmy McCarty was the main reason for picking up Gibson Byrdland.
"Come on! What kind of music is that? When I saw Jimmy McCarty playing that riff on a Gibson Byrdland, I was 13, and I said, 'What kind of music is this?' Because he played all the strings," Nugent recalls.
"I learned to get this right hand going, and I learned to play those high-velocity strokes of rhythm that ultimately manifest itself in one of my signature songs [Stranglehold]. I mean, I'm already goosebumps right now."
"So, that guitar is a show and tell from hell because not many people play a Hollow Body Gibson Byrdland. It was the inspiration of Jimmy McCarty to this day."
#8. Jimmy Page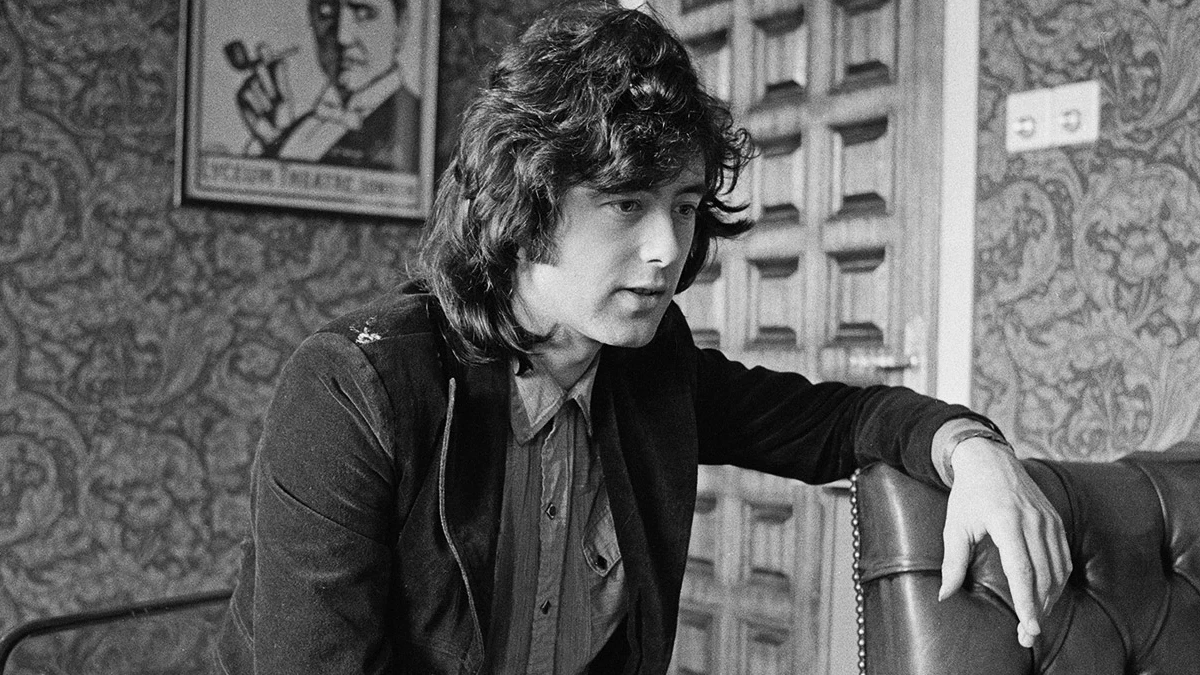 Known for his works with the rock band Led Zeppelin, Jimmy Page is widely considered one of the greatest guitarists of all time, with his virtuosic guitar playing and influential songwriting.
The guitarist began playing guitar as a teenager, honing his skills in local bands before landing his first major gig with The Yardbirds in 1966. It was during his time with The Yardbirds that Page began to develop his distinctive guitar sound and experiment with new techniques.
After The Yardbirds disbanded in 1968, Page co-founded Led Zeppelin. As the band's primary songwriter and guitarist, Page was instrumental in shaping Led Zeppelin's sound. His intricate and complex guitar work, coupled with Plant's soaring vocals and Bonham's thunderous drumming, created a sonic landscape that was both powerful and hauntingly beautiful. The band's iconic tracks, including Stairway to Heaven, Kashmir, and Whole Lotta Love, remain beloved by fans to this day.
In 2010, Ted Nugent revealed how Jimmy Page's guitar playing affected him: "As a guitar wrangler from the Joe Pedorsik Capitol School of Music on Grand River in Detroit, Led Zeppelin's music struck what I believe to be a much deeper chord in me.
"Though somewhat embarrassing that, instead of an American band, it took a combo of white limeys to accurately grasp, appreciate, and interpret the moving music of these black masters, I nonetheless worshipped the Bonham/Jones rhythm section as it propelled the thick, nasty sex tones of Page's Les Paul and Plant's black-cat-moan vocals."
Furthermore, he praised Jimmy Page's guitar playing during his interview with Music Radar, saying: "Carrying on the founders' vision of guitar-dominated songs and musical themes, Jimmy created some of the world's most impacting and timeless six-string musical moments ever."
#7. Eddie Van Halen
Eddie Van Halen, the legendary guitarist and co-founder of the band Van Halen, was a true icon of rock music. With his innovative playing style and groundbreaking techniques, he forever changed the guitar way and inspired countless musicians to follow in his footsteps.
As a member of Van Halen, the guitarist became a rock superstar, beloved by fans for his electrifying stage presence and unparalleled guitar skills. The band's hits, including Jump, Panama, and Runnin' with the Devil, became instant classics, defining the sound of the era and inspiring a generation of musicians.
Although Eddie passed away in 2020, his legacy lives on. His influence can be heard in the playing of countless guitarists, and his impact on the music world will be felt for generations to come. Ted Nugent was impressed by Eddie Van Halen's playing, as he said in May 2022: "I'm gonna go ahead and give it to Eddie Van Halen because he was so diverse in not only his histrionics but his groove. He had an unbelievable organic sense of rhythm in his delivery of not just exciting lead guitar parts but his grind of a grooving rhythm as a white kid.
#6. Jeff Beck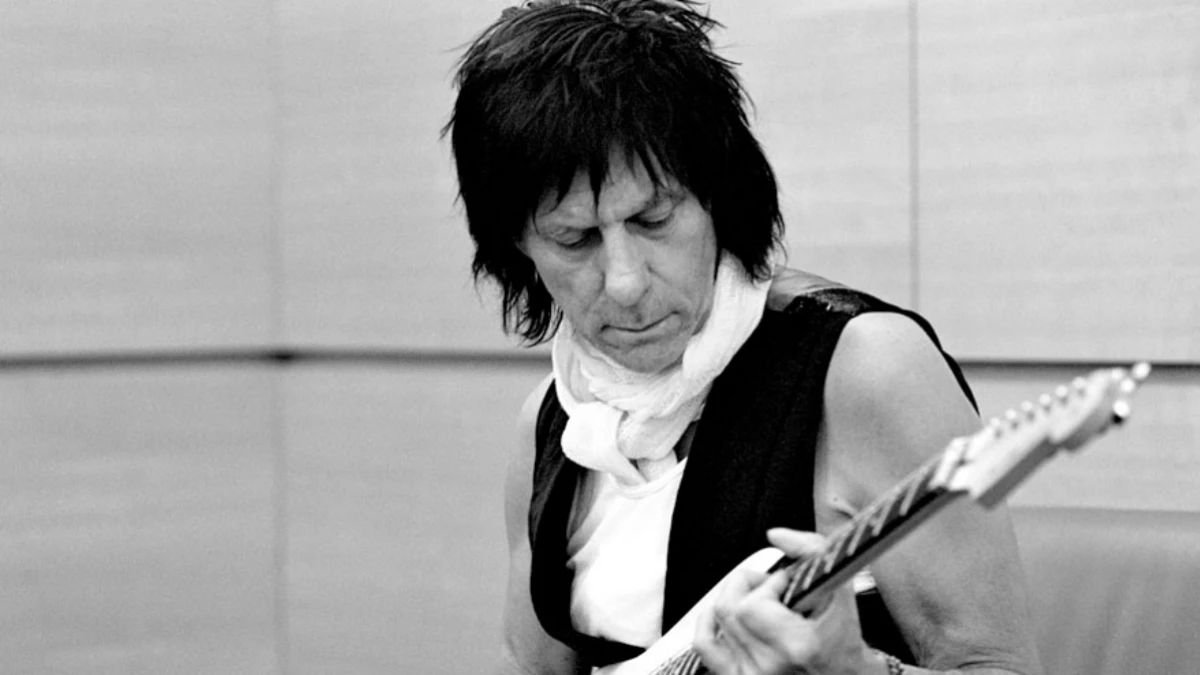 Jeff Beck was one of those names Ted Nugent picked as his favorite. The late guitarist's playing style was characterized by a unique blend of blues, rock, and jazz influences, as well as his use of innovative techniques like feedback and distortion. His playing was always evolving, and he was never content to rest on his laurels.
Despite his legendary status, Beck remains a humble and down-to-earth figure, focused on his craft and always striving to improve. He has inspired generations of musicians with his different approach to the guitar, and his influence can be heard in the playing of countless guitarists across genres.
Following Jeff Beck's passing in January 2023, Ted Nugent mentioned his admiration for the guitarist during his episode on The Nightly Nuge. He said Jeff Beck was a genius guitarist.
"There is not a meaningful guitarist in the world that didn't discover the brilliance, the lyricism, the dynamics, the vocabulary, the tonal spread of what Jeff Beck literally created," Nugent says. "Just an incredible genius [and] an adventurous, creative, wonderful guy."
#5. Keith Richards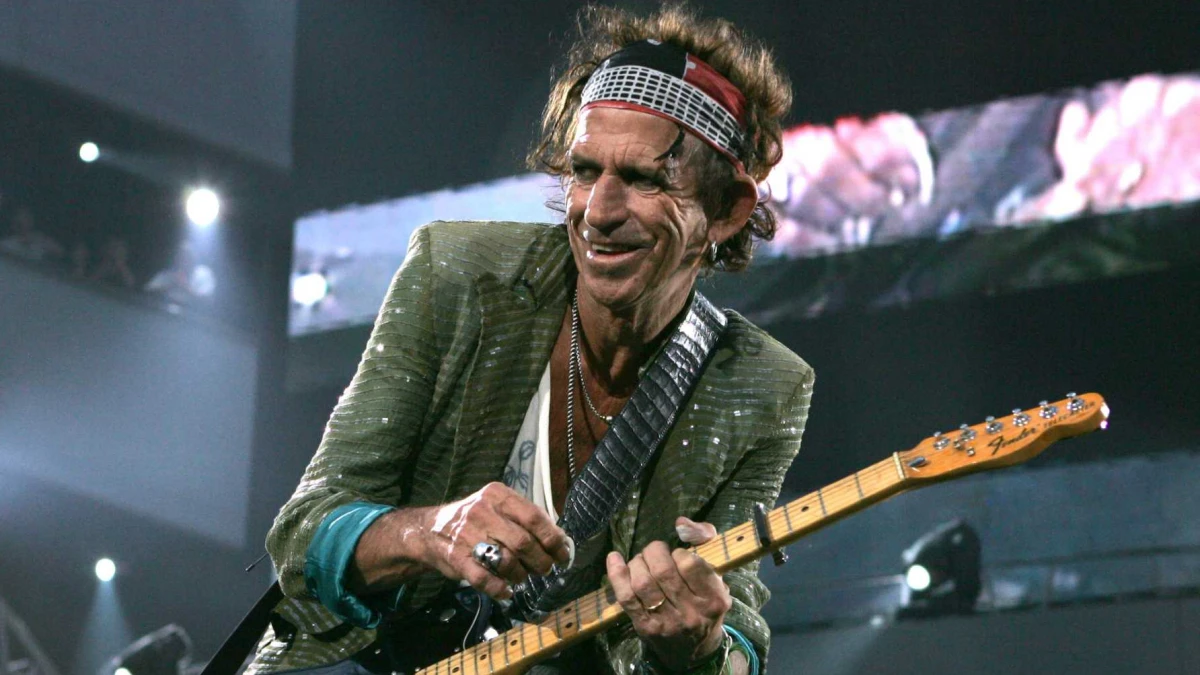 For fans of rock music, Keith Richards is more than just a guitarist – he is a living legend, a symbol of the rebellious spirit of rock and roll. Along with Mick Jagger, he formed The Rolling Stones in the early 1960s, and the band quickly became known for their rebellious attitude and raw sound.
Throughout his stint with The Rolling Stones, Keith Richards always aimed to get better. He co-wrote hit songs for the band, such as If You Can't Rock Me, Yesterday's Papers, Start Me Up, and Gimme Shelter.
However, in his appearance on Sammy Hagar's Rock & Roll Road Trip show, Nugent named Keith Richards a great guitarist.
"If I want a just pure grunt, just a pure sensual grind, I would give it to Keith Richards," he said. "He's the most true musician rock star, he's 24/7. He must have been drunk on every recording, but he's in control. It's a controlled slice [of] nasty primal burp, and I love that stuff!"
#4. Eric Clapton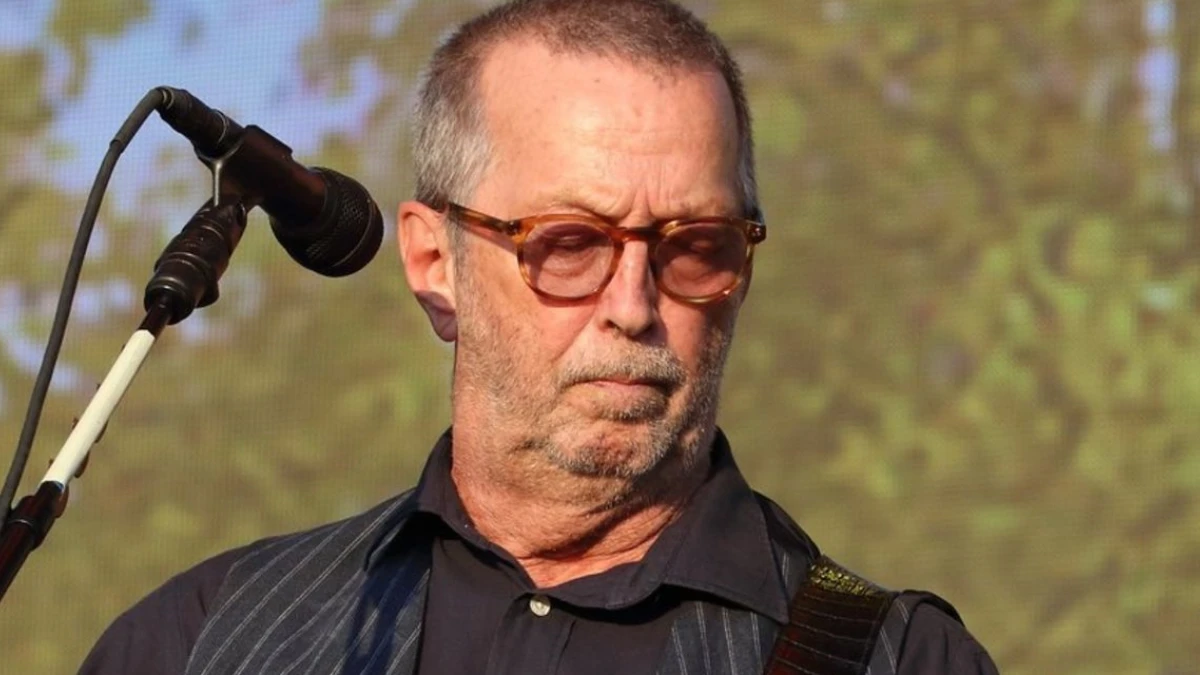 According to Ted Nugent, Eric Clapton was another name he picked as a favorite guitarist. With his soulful playing style and heartfelt songwriting, Clapton has captured the hearts of audiences around the world and helped define the sound of blues and rock music.
Throughout his career, Clapton has continued to push the boundaries of what is possible on the guitar, constantly exploring new sounds and techniques. His playing style, characterized by his use of bending notes and vibrato, has become a hallmark of his sound and influenced countless guitarists around the world.
Explaining why Eric Clapton is regarded as one of the greatest guitarists, Nugent touched on what the guitarist brought to guitar playing.
"How this guy had so much soul and musical discipline at such a young age for a white guy will forever remain one of life's great mysteries," he says. "Eric brought both unbridled outrage and infectious melodiousness to hard-driving, bluesy guitar music at the perfect time."
#3. Jimi Hendrix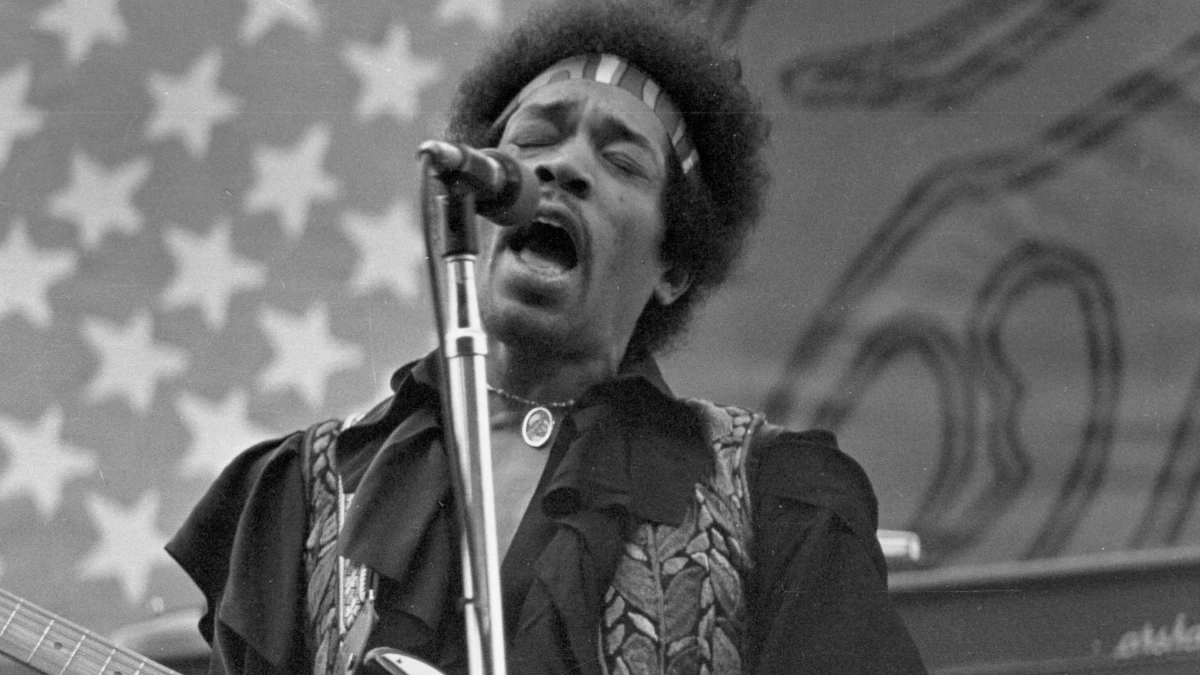 Jimi Hendrix is regarded as one of the greatest guitarists ever. He made people admire himself with his incredible technical skill and unmatched creativity. He was known for his innovative use of effects pedals, such as the wah-wah and distortion pedals, which he used to create a sound, unlike anything that had been heard before.
The late guitarist achieved success through natural talent, hard work, and a relentless pursuit of guitar playing. He always searched for new sounds and techniques and was not afraid to experiment with new ideas and approaches to his music. He honed his skills through countless hours of practice and performance, constantly pushing himself to improve and expand his musical vocabulary.
Praising Jimi Hendrix, Ted Nugent respected what Hendrix brought to the guitar world.
"In the world of Jimi Hendrix, the newly discovered species was dissonant overtone, sonic bombast and feedback," Nugent says. "Even though I was doing it before Hendrix, Hendrix was doing it in a more outrageous way. Plus, the song craftsmanship of 'Foxey Lady,' 'Fire,' 'Purple Haze' — are you kidding me?"
#2. Lonnie Mack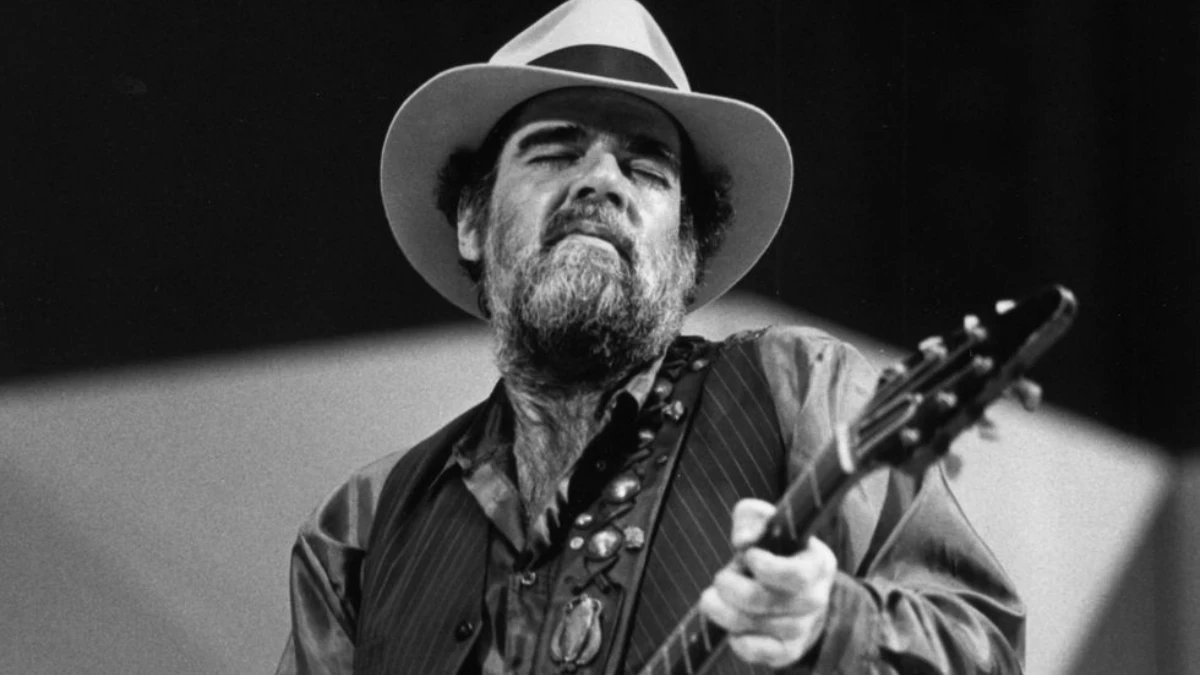 Lonnie Mack was an American singer-songwriter and guitarist who played a pivotal role in the development of blues and rock music in the 1960s and beyond. Ted Nugent named Mack one of his favorite guitar players ever. His groundbreaking guitar playing, which combined elements of blues, country, and rock, was a major influence on rock guitarists.
He rose to prominence in the early 1960s with his hit instrumental Memphis, taken from his debut album The Wham of that Memphis Man. The album featured a range of styles, from blues to rockabilly, and showcases Mack's influential guitar playing and soulful vocals. It also includes such classic tracks as Wham!, and Down in the Dumps, all of which have become staples of the blues and rock canon.
In 2012, Nugent praised Lonnie Mack and his classic song, Wham!, saying: "Listen to the original 'Wham!' and 'Suzie Q' for the definitive touch, tone, lyricism and soulful musical attitude. Lonnie figured out before anybody else just how to project the right notes and the ultimate sound that penetrated deep into our sensual souls."
#1. Chuck Berry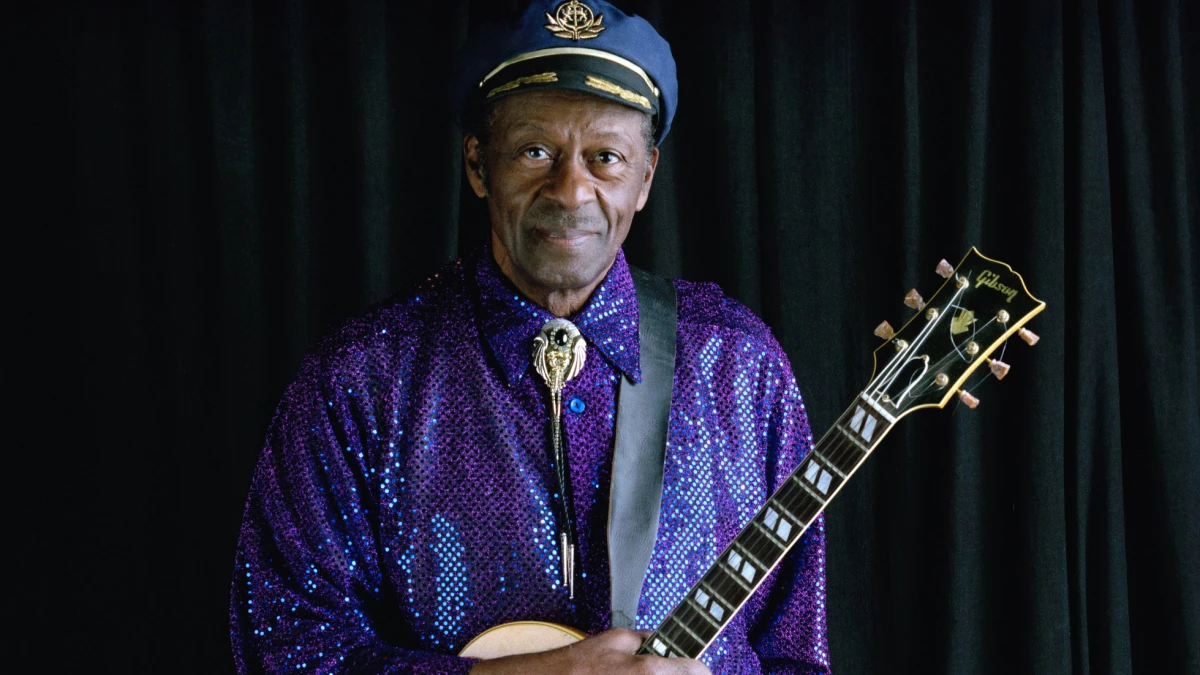 Ted Nugent also picked Chuck Berry as one of his favorite musicians of all time. Over the course of his career, Berry released a string of classic hits, including Johnny B. Goode, Roll Over Beethoven, and Sweet Little Sixteen, all of which have become staples of the rock and roll canon. He was also known for his dynamic live performances, which often included his signature duck walk dance move.
In the early 1950s, Berry began playing with local bands and gained a following for his energetic live performances and his unique blend of blues and country music. In 1955, he signed with Chess Records and released his first hit single, Maybellene, which quickly became a sensation and helped to establish rock and roll as a mainstream genre.
Ted Nugent always mentioned Chuck Berry as an influence. In August 2022, he recalled playing with him when he was 21.
"Well boy, I'm just the guy to celebrate that because Chuck Berry's spirit just saturates my very being," Nugent reveals (as transcribed by MetalCastle.net). "I'm like a martial arts Chuck Berry genuflecting at the alter of all things – real rhythm and blue is rock and roll.
"This little smart-ass kid was born in Detroit in 1948. Shortly after that, Chuck Berry's first album came out with a brand new experimental guitar by Charlie Bird and Hank Garland, called The Birdland. And it was on the cover of the Chuck Berry record.
Nugent continued: "And I didn't know at the time because I was still a mushy-brain kid. But that mushy brain kid was absorbing everything from the mystical flight of the arrow with FredBear to the outrageous uppitiness of Chuck Berry. And eventually in 1969, that guitar player from Detroit got on stage in Riviera Beach, Florida, and played bass guitar for Chuck Berry."
Ted Nugent's Favorite Guitarists:
Chuck Berry
Jimmy Page
Eddie Van Halen
Jimi Hendrix
Lonnie Mack
Eric Clapton
Keith Richards
Jeff Beck
Jimmy McCarty
Billy Gibbons