Top 5 Most Iconic Rock Moments Of All Time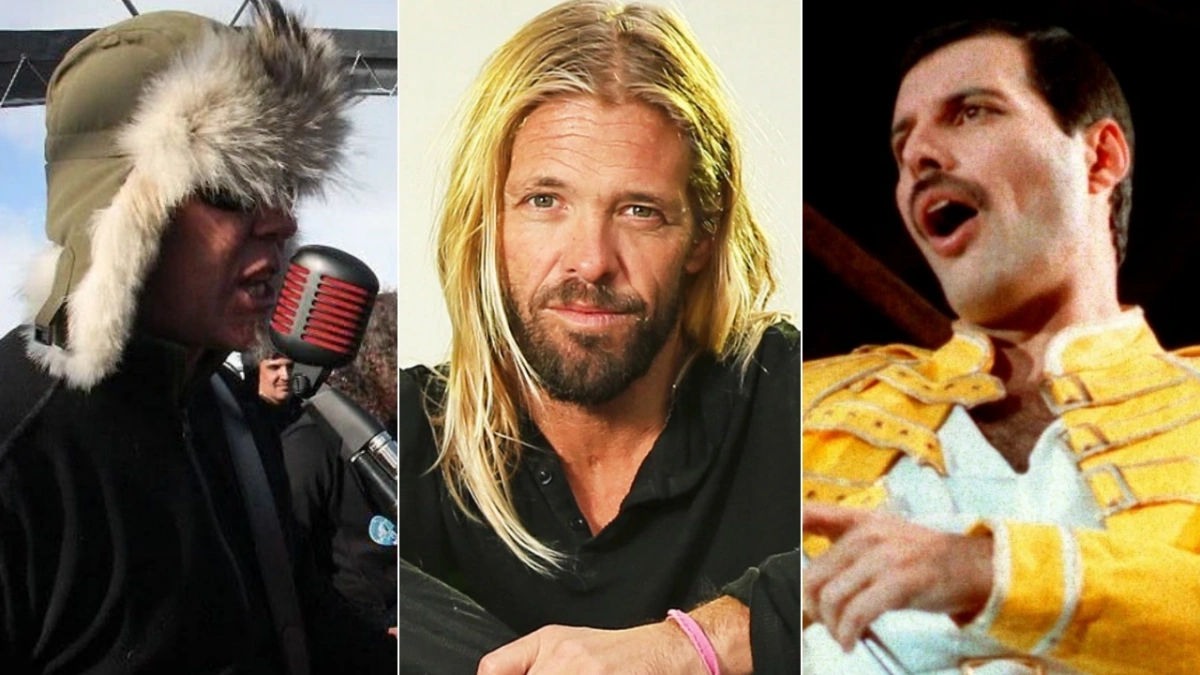 Experiencing rock music in a live concert is a blasting thing for the fans, and tons of legendary rock and roll artists make people's lives better. In this article, we will bring you the top 5 most iconic rock moments in rock history.
In the mid-1950s, rock music started to become popular after being inspired by country and African-American rhythm and blues between the early 1920s and late 1930s. After becoming popular in the world, the genre's growth never stopped and extended to millions of people attending festivals and filling stadiums. So, let's look at some of the most iconic rock moments of all time.
The Top 5 Most Iconic Rock Moments Of All Time
5. Taylor Hawkins Tribute Concerts
Taylor Hawkins tribute concerts were one of the most iconic incidents in the history of rock. After the late drummer was found dead in a hotel room at the Casa Medina in Bogota, where Foo Fighters were preparing for a concert, everyone was shocked. As he was a beloved human being in rock music, Foo Fighters booked tribute concerts for his late drum player.
The first one was held on September 3, 2022, at Wembley Stadium in London, UK. On that night, musicians in rock and roll, including Roger Taylor, Liam Gallagher, Nandi Bushell, Wolfgang Van Halen, Geddy Lee, Brian May, Alex Lifeson, and Lars Ulrich, paid their tribute to the late drummer for playing Foo Fighters songs together.
RELATED: Taylor Hawkins' Son Shane Hawkins Rocks Performing 'My Hero' With Foo Fighters
The second night was held on September 27, 2022, KIA Forum in Los Angeles, CA. Sebastian Bach, Geezer Butler, Nancy Wilson, Phil Collen, Joe Elliott, and Miley Cyrus were some of those who walked on stage to perform Foo Fighters songs in honor of Taylor Hawkins.
4. Axl Rose's Finishing The Remaining AC/DC Shows
In 2016, Guns N' Roses frontman Axl Rose joined AC/DC to finish the band's spring 2016 North American Rock or Burst trek after the singer Brian Johnson stepped down from the band due to hearing issues. Axl's helping the rock pioneer was one of the most highly-appreciated moments in rock history. According to Angus Young, it was a heaven-sent moment for AC/DC, while Brian Johnson had a lot of respect for him.
3. Freddie Mercury Tribute Concert
Freddie Mercury was one of the most iconic rock vocalists of all time. He had a four-octave vocal range that made him one of the best.
However, in 1992, after Freddie Mercury passed away in 1991 due to AIDS, there was a benefit concert held on April 20, 1992, at Wembley Stadium in London, UK. On that night, Metallica, Def Leppard, Guns N' Roses, Tony Iommi, Roger Daltrey, David Bowie, and more were there to pay tribute to Mercury.
2. 1991 Monsters Of Rock In Moscow
More and more: Monsters of Rock music festival at Tushino Airfield in Moscow in 1991. It was reported that over 1.6 million rock fans attended the festival to rock out. On that day, Metallica, Pantera, AC/DC, The Black Crowes, and E.S.T. were there to make a historic day. There was even a moment when Brian Johnson almost got to be shot by soldiers.
1. Metallica Playing In All Seven Continents
In 2013, Metallica was inside a dome to sign a historical moment. They played in Antarctica and became the first musical artist to play a show on all seven continents. On that day, there were only 120 fans who attended the band's hour-long set. Nevertheless, t is considered one of the most iconic rock moments in history.
After making history, Metallica penned a few words to share their thoughts on playing in Antarctica: "This was the most unique show Metallica has ever done. The band, contest winners, research station scientists (from Russia, South Korea, China, Poland, Chile, Brazil and Germany), and the ship crew, all crammed in this little dome out on the helipad of Carlini Station in Antarctica! The energy in the little dome was amazing! Words can not describe how happy everyone was."
If you want to add more, leave us a comment!