BRIAN JOHNSON Respects AXL ROSE's AC/DC Decision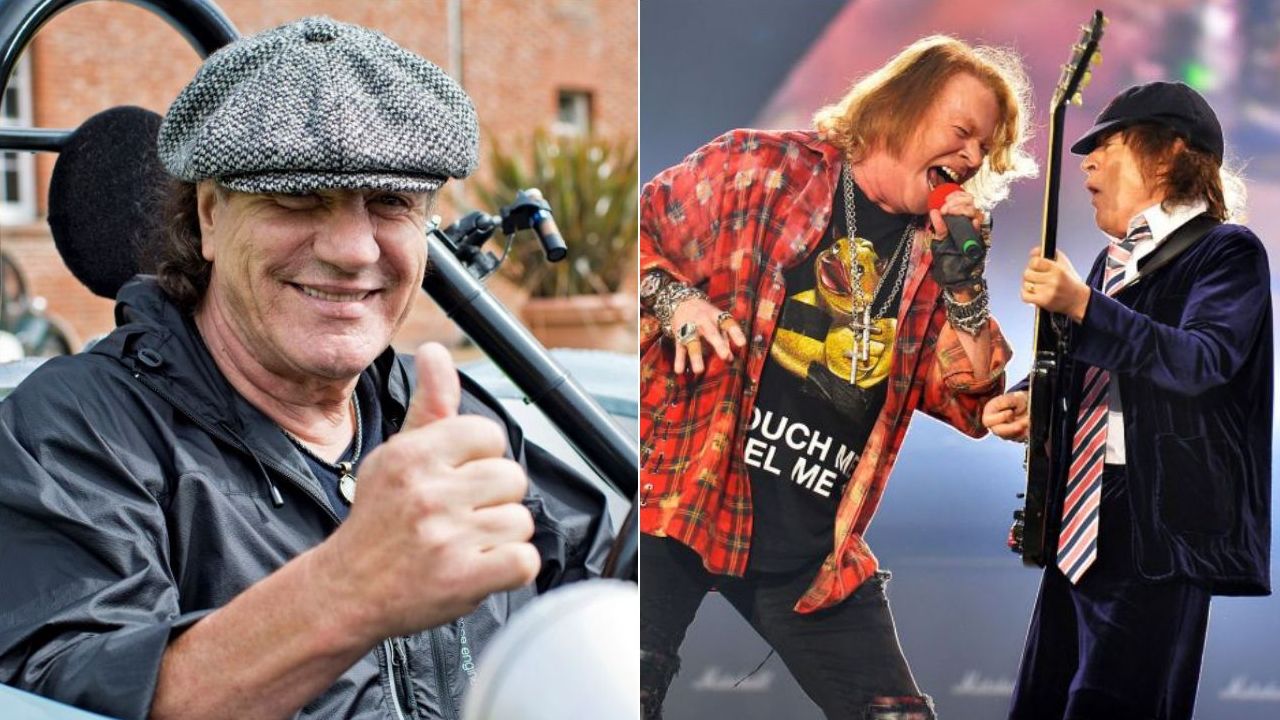 AC/DC, who announced its reunion with an album announcement made on September 30, singer Brian Johnson talked about Guns N' Roses vocalist Axl Rose's works with AC/DC and praised him while speaking with Ultimate Classic Rock.
Back in 2016, Axl Rose decided to join rock legends AC/DC as a touring member following Brian Johnson's stepping down from the band due to hearing issues. During AC/DC's Rock or Burst tour, Axl Rose did a great job with the band.
Recently, Brian Johnson broke his silence about that reunion and touched Axl Rose's greatness once again. The 73-year-old musician said that he has a lot of respect for Axl Rose and that he was fantastic.
When the interviewer mentioned the issue, Brian Johnson said, "He jumped into a tough, tough vocalist gig. You've got to be on top of your game for that. There's not many resting places. You've really got to go in full chop, all of the time. And for him to do that at such short notice was pretty fantastic. I've got a lot of respect for what he did, you know. A lot of respect."
AC/DC has recently released the newest song titled 'Realize,' which was the second track taken from the band's upcoming album 'Power Up.' The track is the second track following 'Shot In The Dark' taken from the upcoming album.
AC/DC's newest and seventeenth studio album 'PWR UP' will be released on November 13, 2020.