Queen's Brian May Reflects On The First Time They Heard Led Zeppelin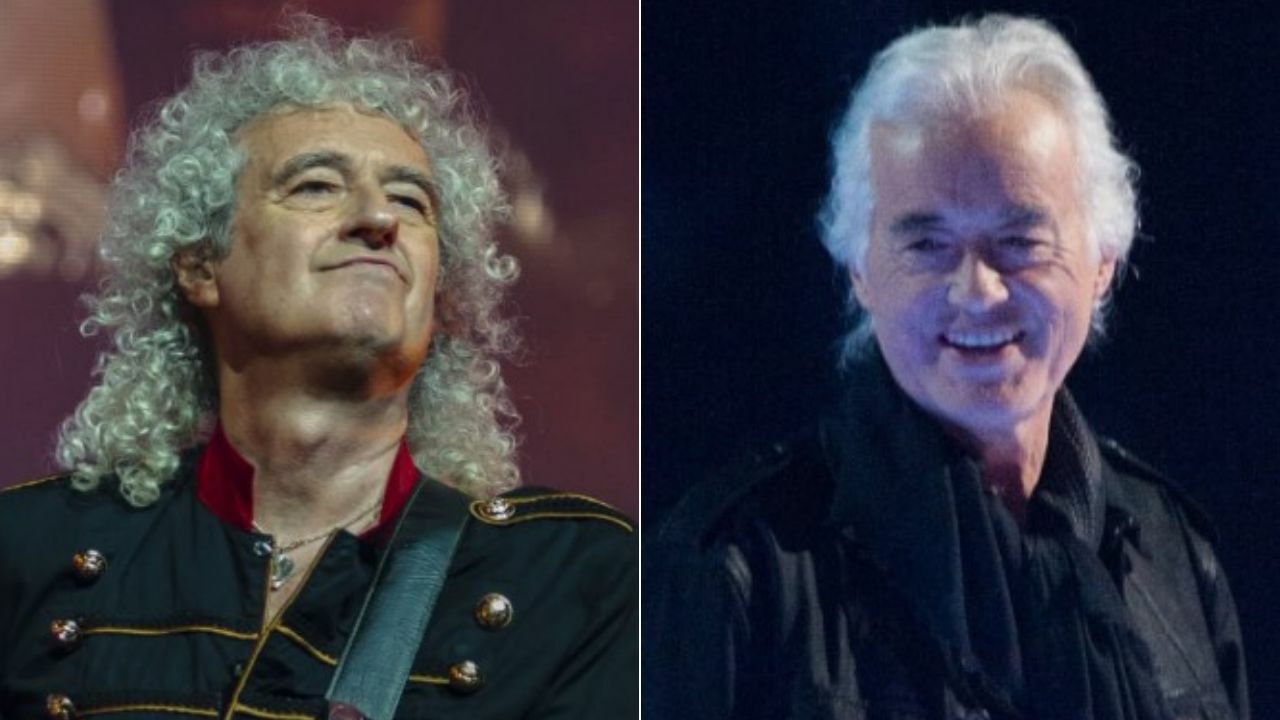 Legendary Queen guitarist Brian May has conducted a brand new interview with Total Guitar. In the interview, May recalled the band's early days and reflected on Led Zeppelin's influence over Queen.
Formed in London in the early 70s, Queen gained international fame quickly and became one of the biggest arena rock bands in the world in just ten years. Queen, one of the best-selling bands in the world, has sold more than 250 million copies with their 15 studio albums.
It is not easy to be remembered by future generations and set an example. But Queen had a vision much further ahead than their era and has inspired many influential bands such as Judas Priest, Iron Maiden, and Guns N' Roses to this day. But there is another band that even inspired Queen.
The legendary guitarist shared his honest opinions about Led Zeppelin in his last appearance with Total Guitar. According to Brian May, Zeppelin's influence on Queen was not only in the musical direction but also in the image and the creation of its own stage culture, which was quite exemplary.
"Those guys were not far ahead of us in age, but the first time we heard Zeppelin, we thought, 'Oh, my God, this is where we're trying to get to, and they're already there!'
"So in a sense, there were times when we felt like we'd missed the boat, like we wouldn't be able to get our stuff out there. But our vision was slightly different from Zeppelin, musically.
"It's more harmonic and melodic, I suppose. But I would never be ashamed to say that Zeppelin were a huge influence on us, not just musically, but also in the way they handled themselves in the business, without compromising.
"The way they handled their image, the integrity, the way they built their stage show – so many things. I suppose between Zeppelin and The Beatles and The Who, you would see where we came from. That was the kind of platform that we bounced off."
Brian May Names Queen Song That Was Inspired Zeppelin
Brian May also praised Jimmy Page in the continuation of his remarks. Admitting that he owes Page many things, May also speaks about Now I'm Here, which was inspired by the spirit of Zeppelin.
"I owe a lot to Jimmy Page, of course – the master of the riff, and the master of getting lost deliberately in time signatures. I think that song was inspired, definitely, by the spirit of Zeppelin.
"All those wonderful things that are happening when Bonzo [Zeppelin drummer John Bonham] is throwing in things which sound like they're in a different time signature – that stuff has always fascinated me."