Tony Iommi Admits A Weird Truth On Black Sabbath Classic 'Paranoid'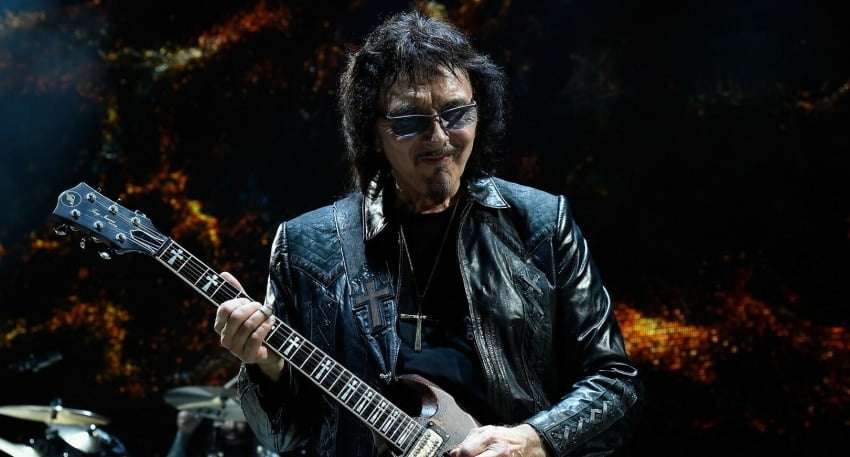 Tony Iommi, one of the founding members of Black Sabbath and the guitarist of the band, made some weird comments about the band's classic "Paranoid." He admitted the fact while speaking to Songfacts.
"Paranoid" has released on Black Sabbath's second studio album titled "Paranoid." The album has released on September 18, 1970, through Vertigo. The album also contains the band's other legendary songs, "War Pigs" and "Iron Man."
However, in the interview, the interviewer asked, "What's the definitive Sabbath song from the Ozzy era?" Tony Iommi replied:
"I always relate to 'Black Sabbath.' And 'Iron Man.' A lot of people say 'Paranoid,' but the song was written as a filler for the album. It was never intended on being anything else.
"But it became a single because it was a short song, and because it became what it did, most people knew us because of 'Paranoid' in them days."
Elsewhere in the interview, Tony Iommi explained how he came up with Iron Man's guitar riff.
"I was in a rehearsal room, and Bill started playing this boom, boom, boom.
"He started doing it, and I just went [sings bending string bit before the song's riff] and came up with this thing and thought, That's cool. Bill [Ward, drums] kept playing it, and I just went to this riff.
"Most of the riffs I've done I've come up with on the spot, and that was one of them – it just came up. It went with the drum, what Bill was playing.
"I just saw this thing in my mind of someone creeping up on you, and it just sounded like the riff. In my head I could hear it as a monster, so I came up with that riff there and then."
Click here to read the entire interview.