Motley Crue's Tommy Lee To Followers: "You're A F*cking Loser"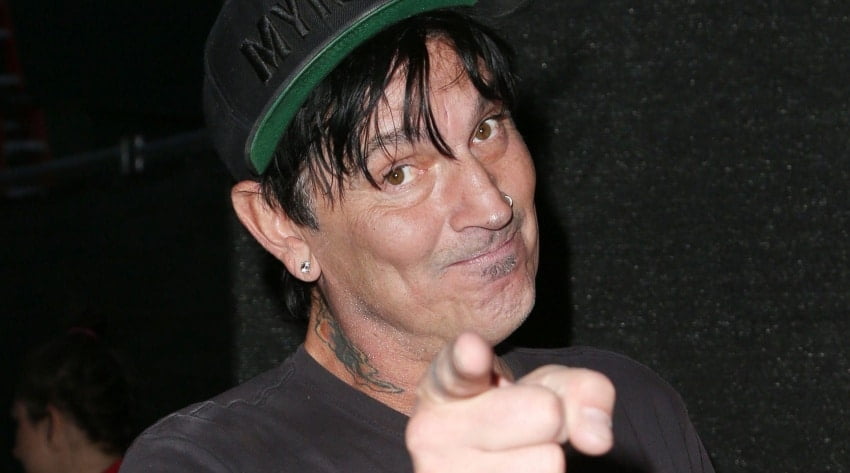 No social media, no problem… Motley Crue drummer Tommy Lee has shared a new post on his Instagram account to mock one of the recent updates of Instagram and showed once again that how a crazy man he is.
As some of the top Tommy Lee fans might know, he is one of the craziest musicians who use social media to enjoy fans. He sends enjoyable videos, photos, and articles to make fans happy.
This time, Tommy Lee, who has 1.2m followers on Instagram, has updated his official account to mock the current update of Instagram. Some of those Instagram users might know, the app warns users when they've seen all new posts from the past 3 days of people they've followed.
Tommy Lee's Instagram post was about that warning. According to Tommy Lee, Instagram tells people by using that way that they're a loser.
"This is how Instagram tells you 'you're a fucking loser,'" Tommy Lee captioned.
In these difficult coronavirus lockdown days, people are stuck at home and have begun to use social media more actively than before. But even so, they've agreed with Tommy Lee and showed their agreement with him in the comments of the post.
You can find the post shared by Tommy Lee below.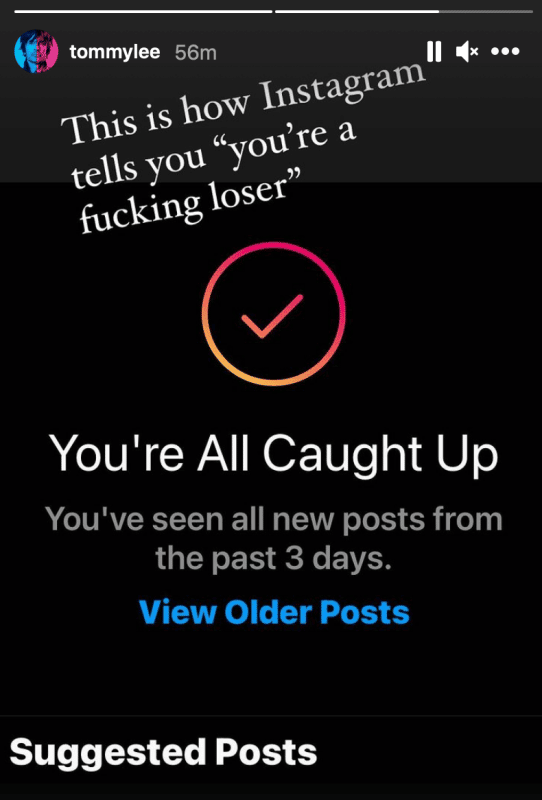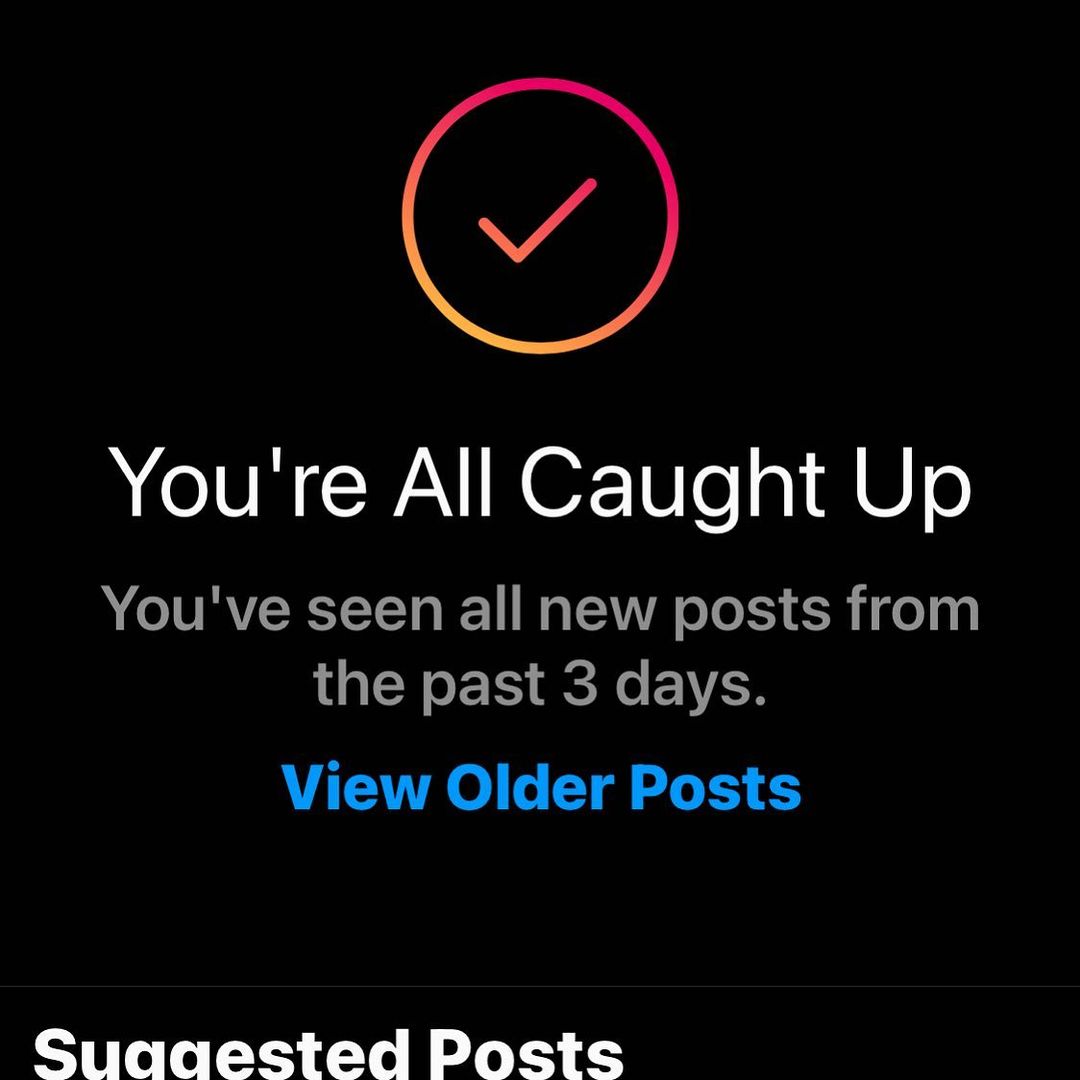 Tommy Lee's is hard at work on a Christmas song
Motley Crue drummer Tommy Lee, who has released his latest solo effort "Andro" on October 16, 2020, has recently announced that he is hard at work on a Christmas song. According to him, his fans will be hearing something new from him next Christmas, and it will be very exciting.