Mike Portnoy Says He Respects Led Zeppelin & Queen's Career Decisions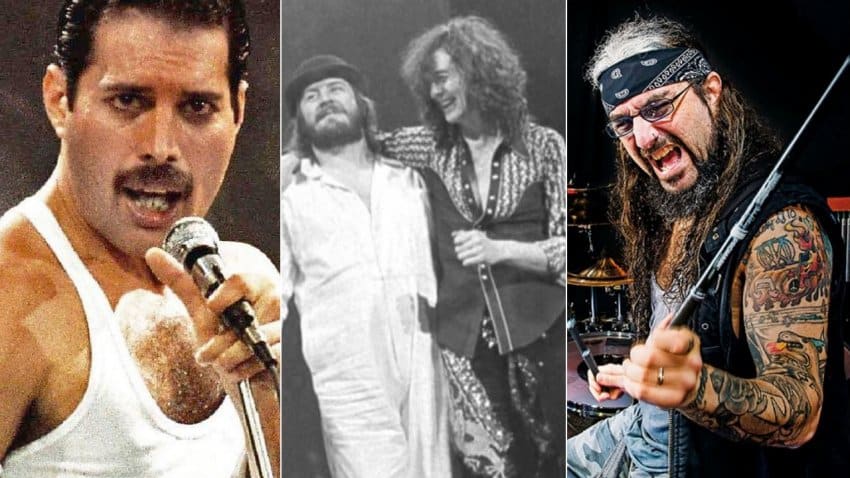 Former Dream Theater and current Sons of Apollo drummer Mike Portnoy has shared his opinions about Led Zeppelin's disbanding after the passing of John Bonham and Queen's continuation with Adam Lambert after the death of Freddie Mercury.
As some of you might remember, Led Zeppelin called its quitting in 1980 following the death of the band's legend John Bonham.
On the other hand, Queen announced its continuation without Freddie Mercury to share their music with the fans that never got to see Freddie.
During a new conversation with Consequence of Sound, Mike sent respectful words for Led Zeppelin and Queen by touching their career decisions. He also touched Rush and Neil Peart.
Speaking about Led Zeppelin, Mike said he respected Led Zeppelin when they announced their quit.
"On one hand, I always really respected that Zeppelin called it quits when Bonham died, and then they did a couple of one-off appearances through the years, and then with Jason Bonham, it made total sense.
"But for the most part, they pulled the plug and respected that – no John Bonham, no Led Zeppelin. And I really, really respected that."
Later, Mike mentioned Queen and said he respected them as he respected Led Zeppelin.
"On the other hand, the other side of the coin is it's been nice for instance to see Queen's legacy carry on with Adam Lambert, and obviously, nobody can replace Freddie Mercury, but at least they're now out there putting on the Queen show for the fans that never got to see Freddie.
"So there's something to be said about if you do have the right guy for the job. And you're not trying to replace him, Adam Lambert was never trying to be Freddie Mercury, he was just being himself and respecting Freddie Mercury."
Mike concluded by touching Rush.
"So it would have to be the same if anybody was to step into Neil's shoes. Here I am now, talking about it when I didn't want to, but there is something to be said for Geddy and Alex to not go out as Rush with another drummer, it would just be so strange."
Watch the entire interview below.