Avenged Sevenfold's Johnny Christ On Marilyn Manson Music: "I Was Giving Sh*t"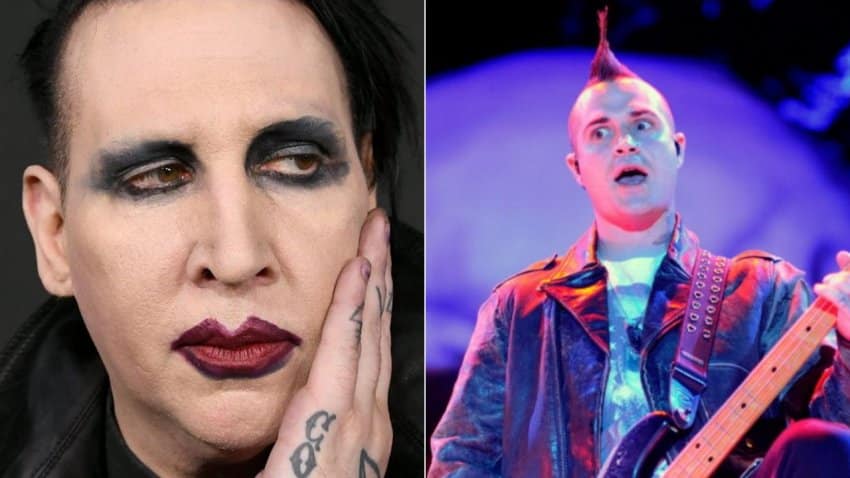 In a new interview with The Jasta Show, Johnny Christ, the bassist of the world-class rock band Avenged Sevenfold, recalled his youth and the opinions he thoughts for Marilyn Manson at the time.
When asked bout Marilyn Manson, Johnny Christ remembered the first time that Marilyn Manson came to the scene. According to him, he was not interested in him at first.
"It's really funny when Manson first came on the scene, he was just goth – there was nothing else to it, it was just goth rock. And I wasn't really into it.
"I was in high school then, and it was a goth-click that was over there, playing the guitar and whatever. I was a musician back then, I was an 'elitist' musician because I could play a little bit, but I didn't get what the music writing was at the time.
"So I was just like, 'Well, that riff is simple! Is that the best thing that guy can do?' Meanwhile, I was trying to transcribe Dream Theater and shit, being an elitist asshole but not really understanding what music is.
Later, he said that he liked AC/DC so much but he gave a shit for Marilyn Manson. And then, he remembered Marilyn Manson's unique efforts and stated that he very liked those stuff.
"Sometimes the best shit is the simplest riff. I loved AC/DC at the time and I was giving Manson shit. I don't know why – I was a stupid kid. To get back on the story, I didn't get him at first either. I heard 'Beautiful People' and all these songs when Manson first came out on the scene and started blowing up with 'Antichrist Superstar,' and I didn't get it.
"And it wasn't until we were on Warped Tour, probably the second time I was on Warped Tour, and we got the CD, it must have been a 2004 release of Marilyn Manson, and we listened to it, and I was like, 'Dude, these songs are fucking rad.'
"And then I went back and started listening to some other Manson stuff, taking away the stigma that I gave it when I was a shitty kid in high school, and when you go to the songwriting aspect of that. Maybe it's produced the way it isn't striking you, but if you go past that and just respect it for the songwriting ability – there's some great shit Manson put out, man."
Watch the entire interview below.
https://www.youtube.com/watch?v=EpWl2RRKVYQ
Click here for the source.