Tom Hunting Says Charlie Benante And Zakk Wylde Are 'Great Fit For Pantera'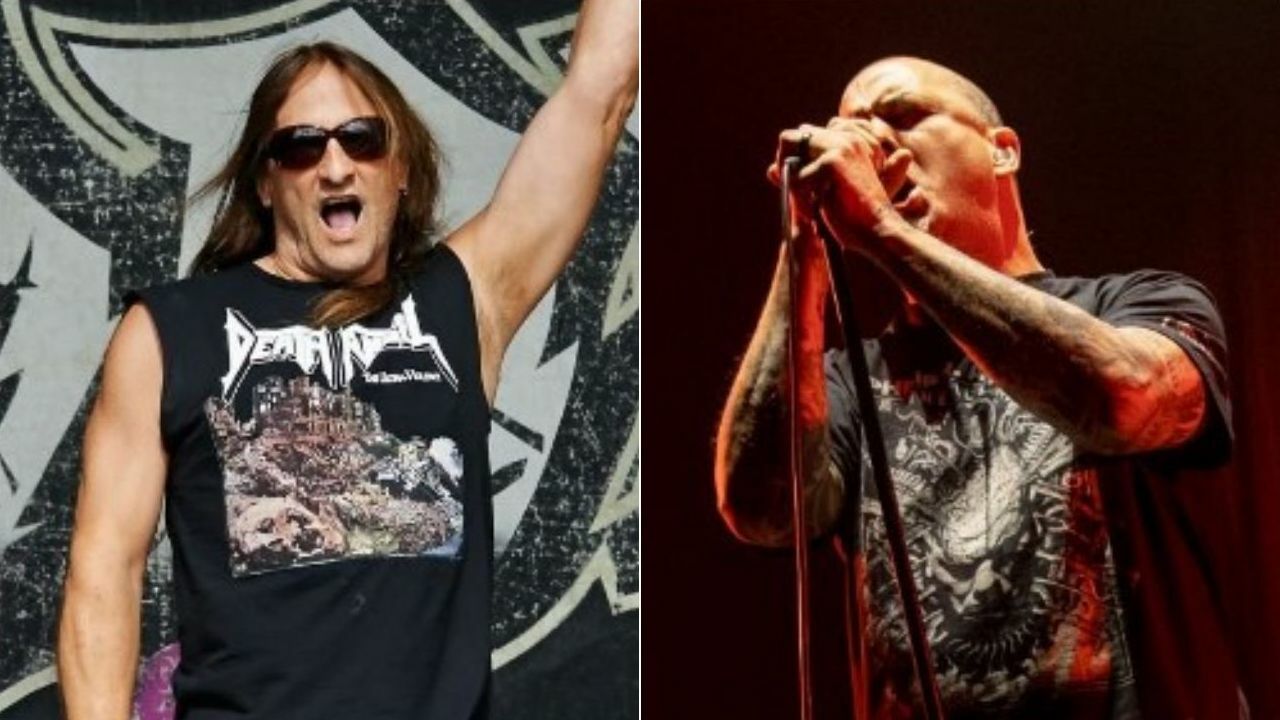 In a new interview with Audio Ink Radio, Exodus drummer Tom Hunting shared his honest opinions about Pantera reunion.
The new Pantera lineup showed up last December with a Latin American tour where they shared the stage with Judas Priest and will continue to meet their audience with new shows this year. One of the questions that come to mind with Pantera's return to the stage is, will Pantera release a new music with its reunited lineup?
Pantera has returned to the stage after 20 years and continued to keep the legacy of the Abbott brothers alive. Although the names Zakk Wylde and Charlie Benante were initially discussed, there is no doubt that these two talented artists who fill the place of the Abbott brothers have the Pantera spirit.
Anyway, Pantera managed to get positive feedback from the rock community in general and a lot of artists who have earned the respect of the rock community. One of the names that gave the green light to Pantera was Tom Hunting. In his last appearance, Hunting shared his thoughts about Pantera's comeback and touched on the band's early days.
"I'm excited for Phil," he said. "And, obviously, the players are all heavy hitters, and the music will sound amazing. I'm also kind of nostalgic too. I'm happy that Phil is gonna go out there and sing that music again.
"But I saw them in '94 with White Zombie — I think it was 1994 — and it was right when they were a force to see live. They were amazing that night. White Zombie was amazing that night. But I think the fans are gonna go nuts; they are gonna freak out. We're playing with them, actually, at Hellfest in France in mid-June. And I'm excited to see it too. It's gonna be awesome."
When the host Erickson asked Hunting if Wylde and Benante were the right people to replace the Abbott brothers, he said: "Totally. And those two guys, I can see that they're gonna love it. They get to play this legendary music. It's gonna be rad for them. I'm super stoked."
Last month longtime Pantera producer Sterling Winfield, who also worked with the post-Pantera band Damageplan and Vinnie Paul's then-new band Hellyeah, shared his thoughts on Pantera's possibly new music. The producer admitted there is always a chance to see a new Pantera album.
"It's not unheard of, it's not blasphemous," the producer told Reckless Rock Radio, giving green light to the possible Pantera album. "I will say that it is entirely plausible.
"It is entirely possible, but at this point in time, I don't know that anybody's looking that far down the road. They've got a world tour to tackle for the next two years… [but] could it happen? Yes."
When the producer continued his words, he clearly said it would not be classy if the members released a new album under the Pantera name. Admitting that the music that the lineup would release might be great, the producer shows that it might be a way to honor the band's late musicians by developing an entirely new sound.
"[Rex Brown and Phil Anselmo] are different people now," he continues. "They are not the same people from 20-something years ago. You mature. You grow up. You own your mistakes. You move forward in your life. That's exactly what I see here."