Three Days Grace's Neil Sanderson On Zakk Wylde Joined Pantera For Reunion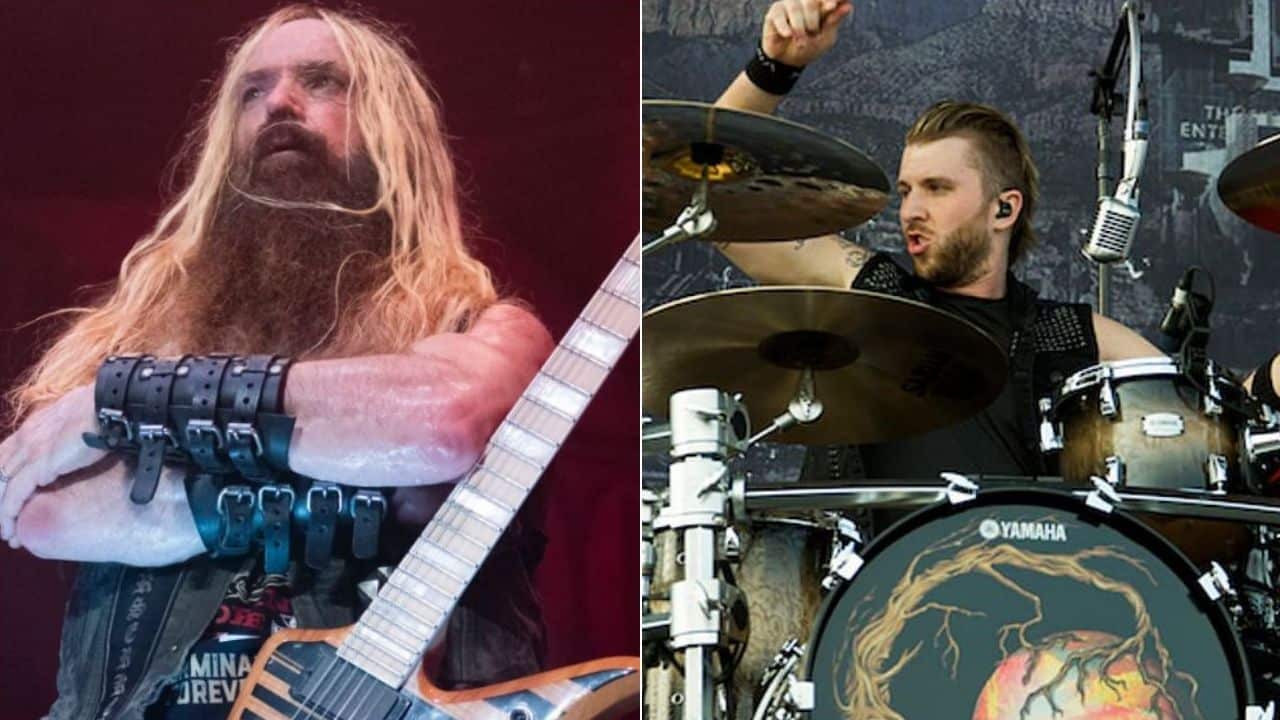 Three Days Grace drummer Neil Sanderson shared his thoughts on Zakk Wylde's collaboration with Pantera for the band's reunion tour plans for 2023.
Formed in 1981 by the Abbott brothers, guitarist Dimebag Darrell and drummer Vinnie Paul, Pantera was a heavy metal pioneer that disbanded in 2003 following the murder of Dimebag Darrell. Throughout that 22-year journey, the band released 9 studio albums, 4 compilation albums, 2 live albums, 4 extended plays, and more. The band's debut live album, Official Live: 101 Proof, had reached the top 20 in four countries.
However, in July 2022, it was officially announced that Pantera booked a reunion tour for 2023 with the surviving members that feature Rex Brown on bass and Philip Anselmo on vocals. Ozzy Osbourne guitarist Zakk Wylde and Anthrax drummer Charlie Benante will be the other members that are gonna play alongside Brown and Anselmo.
When Pantera announced its reunion millions of people got excited because they would be seeing the band's songs live in 2023. Although there were people who were against the situation, believing they should not have returned without the band's founding members, there were numerous fans who had been waiting for the first live show of Pantera.
Recently, Neil Sanderson appeared on RadioactiveMike Z to discuss the Pantera reunion. At first, the drummer said Zakk Wylde is a great fit for the position.
"Even within my camp, there are some massive Pantera fans," he said (via Blabbermouth). "I think Zakk Wylde was the obvious choice for the job. And it will be what it is."
Neil Sanderson Recalls Pantera Show With Black Sabbath And Deftones
In the continuation, Neil Sanderson recalled the time he last saw Pantera live. Saying that it was a show also featured Deftones and Black Sabbath, the drummer added that it was the coolest show he had ever seen.
"I saw Pantera back when they opened for Black [Sabbath]," Neil said. "It was actually one of the coolest shows I've ever been to — it was Black Sabbath, Pantera and the Deftones in Toronto. That's the last time I saw Pantera. It was pretty awesome.
"So, yeah, it'll be interesting to see, man. It'll be very interesting to see how it all plays out."
This past July, Zakk Wylde was the first person who opened up about Pantera's reunion plans in 2023. Saying that he felt pretty excited about being a part of that reunion, he also added that getting received an invite for the Pantera reunion was honored.
"When Vinnie was still alive, when the fellows were all talking about doing it, I just always told 'em, I said, 'Of course I would… If you asked me, why would I not do it? I'm gonna honor Dime," Zakk said.
"It could be like Noel Redding and Mitch Mitchell asking Eric Clapton if he would go out and honor Jimi [Hendrix] and Eric playing Jimi's stuff and singing Jimi's songs and they're going out as the 'Jimi Hendrix celebration.'
"And he's gonna honor his buddy and he's gonna play his songs. I mean, it's a beautiful thing. It's like when we do the 'Dimebash,' it's a celebration of Dime's greatness.
"It's a Pantera celebration — that's what it is. You're celebrating Vinnie and Dime's greatness and you're celebrating all the mountains that Pantera conquered and crushed."
"Obviously, it's not Pantera. Pantera is those four guys — it's Phil, Rex, Dime and Vinnie. But it's just like when Zeppelin went out with Jason Bonham playing, it was phenomenal. It told Jason, I was just, like, 'Dude, you crushed it, man.' It's a great thing just to hear them play that music again.
"I'm beyond honored to be a part of it."