Marty Friedman Names Favorite Megadeth Album From His Time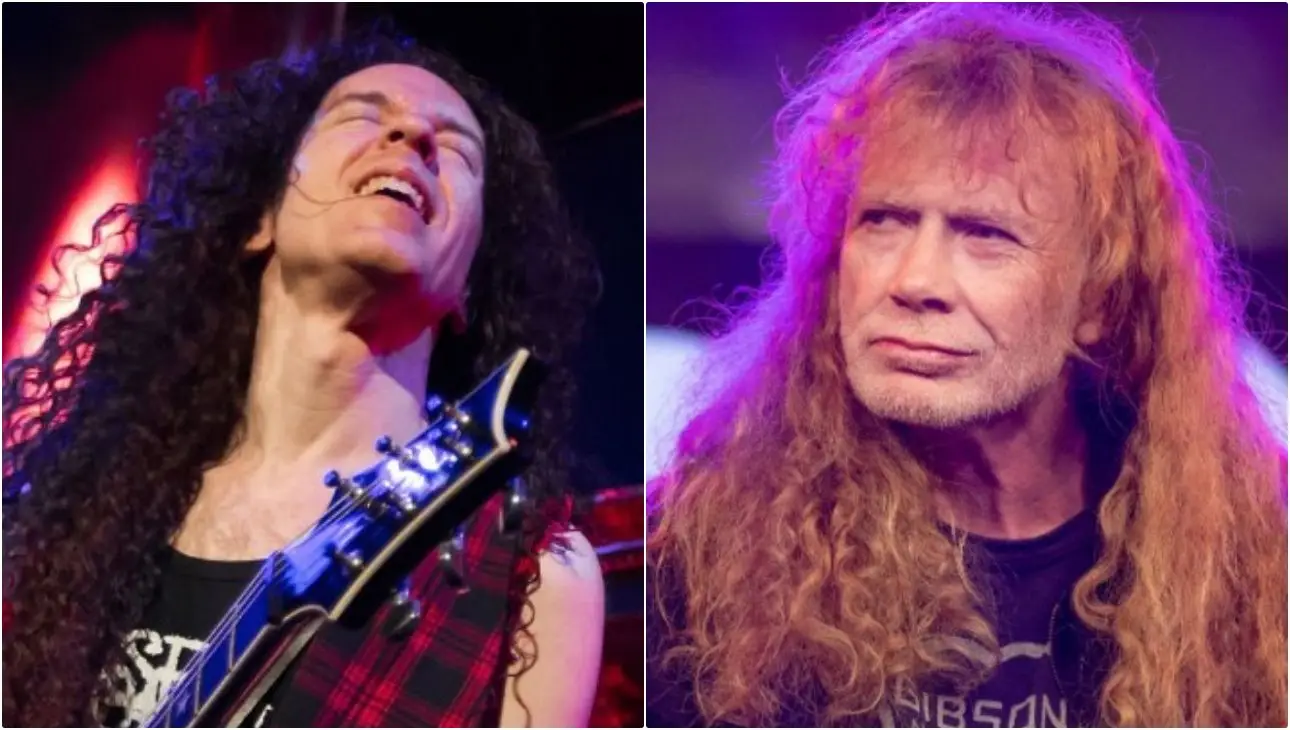 Former Megadeth guitarist Marty Friedman was a guest on Jonathan Montenegro's My 3 Questions To series and revealed the background of his inclusion in the upcoming Megadeth concert.
Megadeth, one of the big four of thrash metal, was founded by Dave Mustaine in the early 80s after he was fired from Metallica. The current lineup of the band, which has made many changes since its formation, is Mustaine on vocals, James LoMenzo on bass, Kiko Loureiro on guitars, and Dirk Verbeuren on drums.
On the other hand, the name who has spent the most time in the guitarist position in the band is Marty Friedman. Friedman joined Megadeth in 1990 and played with the band for ten years. Friedman appeared on five studio albums and performed on many tours during this period.
Anyway, Marty Friedman will be performing with Megadeth again after many years. Friedman will share the stage with the band for three songs, where the band will play at the Budokan later this month. Friedman explained the process of getting involved in the show shortly and concisely. He recalled the time Dave Mustaine invited him the show.
"Really about as simple as any approach could possibly be," he says. "Dave said, 'We're playing in Japan in February. You wanna jam?' And I'm, like, 'Sure.' And that was really it. I mean, it's really something that simple. So, I wish I had a more detailed answer for you, but that's about it."
Another question was which was his favorite album during his time in the band. When you ask an artist this question, the answer you will get is almost the same 'all of them.' But for many artists, there are works they put into another part of their heart. A few of these works for Friedman are 'Youthanasia' and 'Cryptic Writings.'
"If you would have asked me at the time that I was in Megadeth, I would have definitely whatever album we were working on at the time, because I can tell you with a hundred percent certainty that anything that we did when I was in the band was a complete effort to do our absolute best, and when it was finished and we all thought it was done, we signed off on it and we knew it was the best album that we could make and it was really what represented us at that period of time.
"Now, looking back over all these years, I haven't really heard everything in the details that I've listened to it when I was in the band, but I would probably say that my favorite record is somewhere between 'Rust In Peace' and 'Countdown [To Extinction]'. But my favorite period of time in the band was probably 'Youthanasia' and 'Cryptic Writings'."
Back in 2021, Dave Mustaine was asked what he thinks on Marty Friedman's guitar solo in Tornado Of Souls taken from Megadeth's fourth studio album, Rust In Peace. Recalling his first reaction to Friedman's solo, Mustaine said that he loved it so much.
"Hey, John, it's Dave Mustaine from Megadeth," the musician opens the video. Hey, I got your question about Marty's solo in 'Tornado Of Souls'. And… What did I think about it when I first heard it? I loved it. But — you've gotta remember these songs were played before, and Chris Poland had played on those. I'd have to listen back to Chris's solo to see how much of his performance had influenced Marty's solo."
In the continuation of his video, Dave Mustaine continued to send praising words for Kiko Loureiro and Marty Friedman. Saying that there are very few guitarists who plays like Marty Friedman and Kiko Loureiro, Mustaine added that they're great.
"I guess I should say a little bit about Marty, too, and his performance, when you said that you thought it was like Picasso," he continues. There's a lot of players out in the world that play like Marty. They're hard to find. If you're in a band and you're looking for someone like Marty Friedman, you'll see how hard it is by how long it took me to find Kiko. The other players I've had were great in between Marty, and I say that with all respect, but there's very few guys out there like Marty and Kiko."