The Top 5 Guitarists That Mick Mars Picked As His Favorites Ever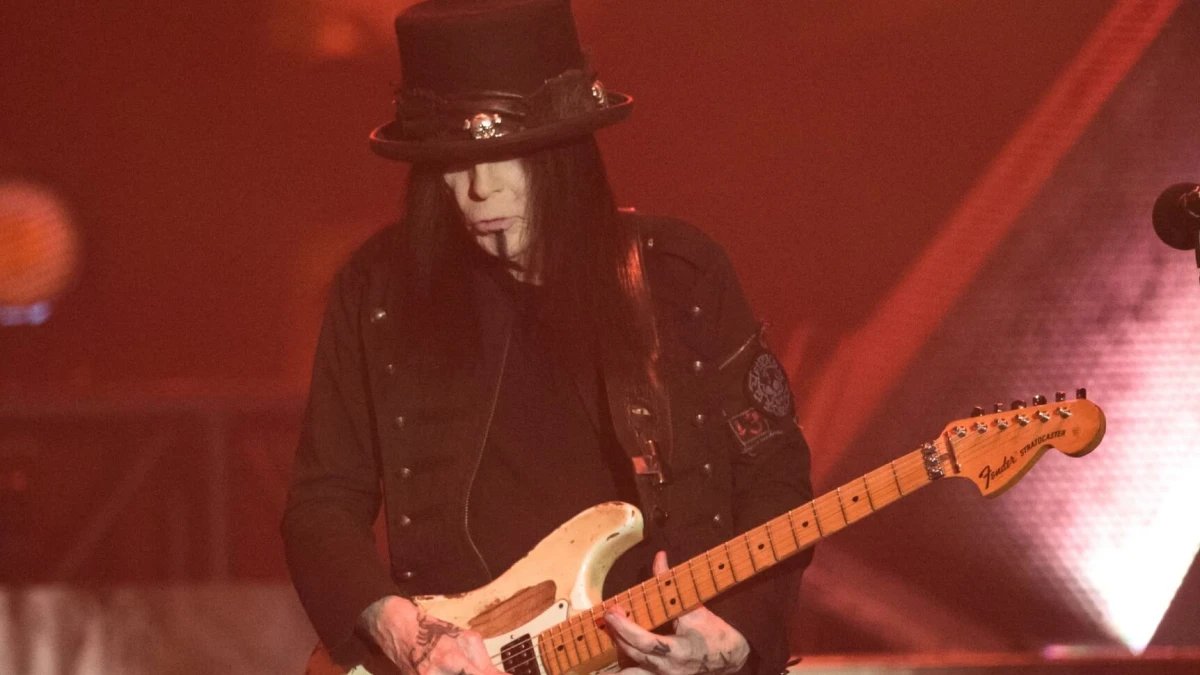 Mick Mars, known for his legendary career with Mötley Crüe, has been a mainstay in the music industry for over four decades. He is considered one of the pioneers of guitar playing. Over the years, he has developed a distinctive playing style that has influenced countless guitarists around the world. But in this article, we will reveal which guitarists Mick Mars picked as his favorites of all time.
Mars' unique approach to guitar playing is characterized by his heavy use of distortion and his innovative use of guitar effects. His playing style blends together elements of hard rock, blues, and heavy metal, creating a sound that is both aggressive and melodic. With his impeccable timing and precision, he has become known for his blistering solos and his ability to weave intricate melodies into his riffs.
Throughout his career with Mötley Crüe, Mars has been instrumental in creating some of the band's most memorable and iconic songs. His contributions to classic albums like Shout at the Devil, the self-titled Mötley Crüe and Dr. Feelgood have helped the band get better and earned him a reputation as one of the greatest guitarists of his generation.
Despite battling health issues, including a rare spinal disease that caused him chronic pain, Mars continued to perform and tour with Mötley Crüe. His perseverance and dedication to his craft have inspired countless fans and aspiring musicians alike.
However, let's learn the guitarists that Mick Mars picked as some of his favorites of all time.
The 5 Guitarists Mick Mars Named His Favorites Of All Time
In the past, Mick Mars revealed his favorite guitar players in various interviews to mention how they affected his guitar playing. From Jimi Hendrix to Mike Bloomfield, there were huge guitarists Mick Mars named his favorites. So, it's time to learn some of Mick Mars' favorite guitarists.
#5. Gary Moore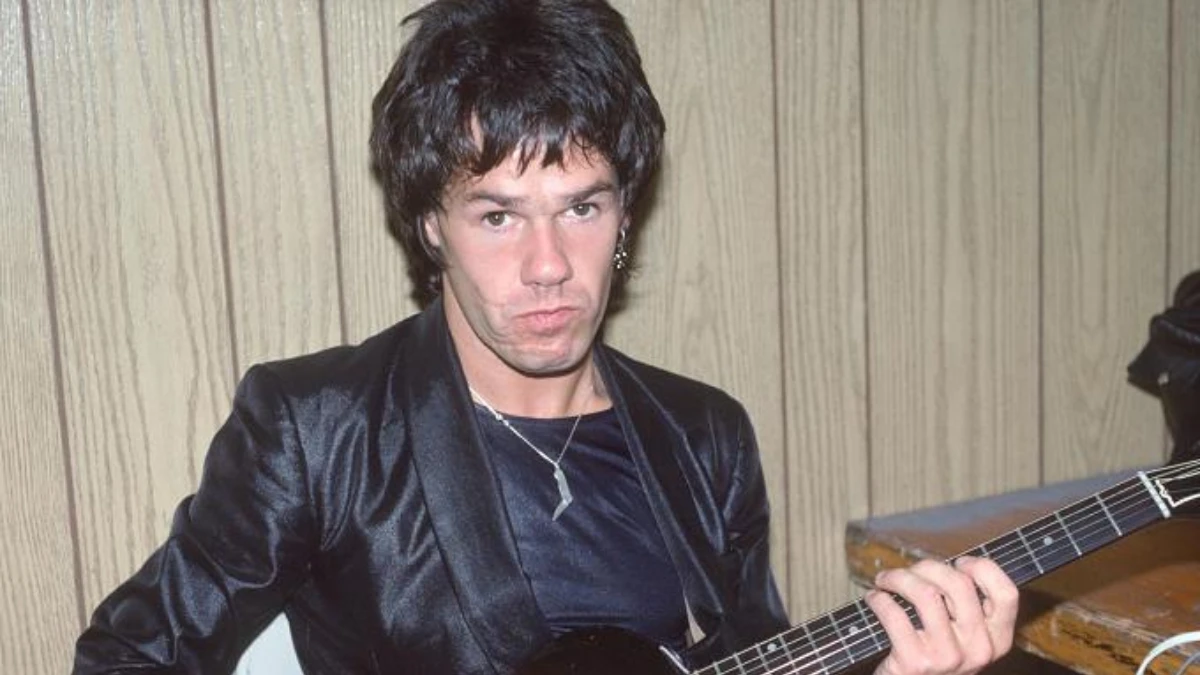 One of the names Mick Mars picked as one of his favorites was Gary Moore. When it comes to electrifying guitar solos and soulful blues-rock riffs, few players can hold a candle to the late Gary Moore.
Moore's guitar playing was known for his using lightning-fast runs and emotional phrasing, all of which he deployed with a raw intensity that could shake the walls of any venue. Whether shredding on his signature Les Paul or coaxing sweet, melodic lines from his Stratocaster, Moore had a knack for imbuing every note with passion and feeling.
Over the course of his long and illustrious career, Moore released solo albums and collaborated with other legendary musicians. His live performances were the stuff of legend, with fans and critics alike marveling at his technical prowess, musical sensitivity, and showmanship.
Explaining why he picked Moore as one of his influences, Mars revealed what he learned from him: "He's more of a slower-type blues guy, so I learned a lot of cool bends from listening to him. Some of the melodies that he came up with were a bit different – I won't say 'odd' different, but he definitely hit some notes that other people normally wouldn't."
#4. Johnny Winter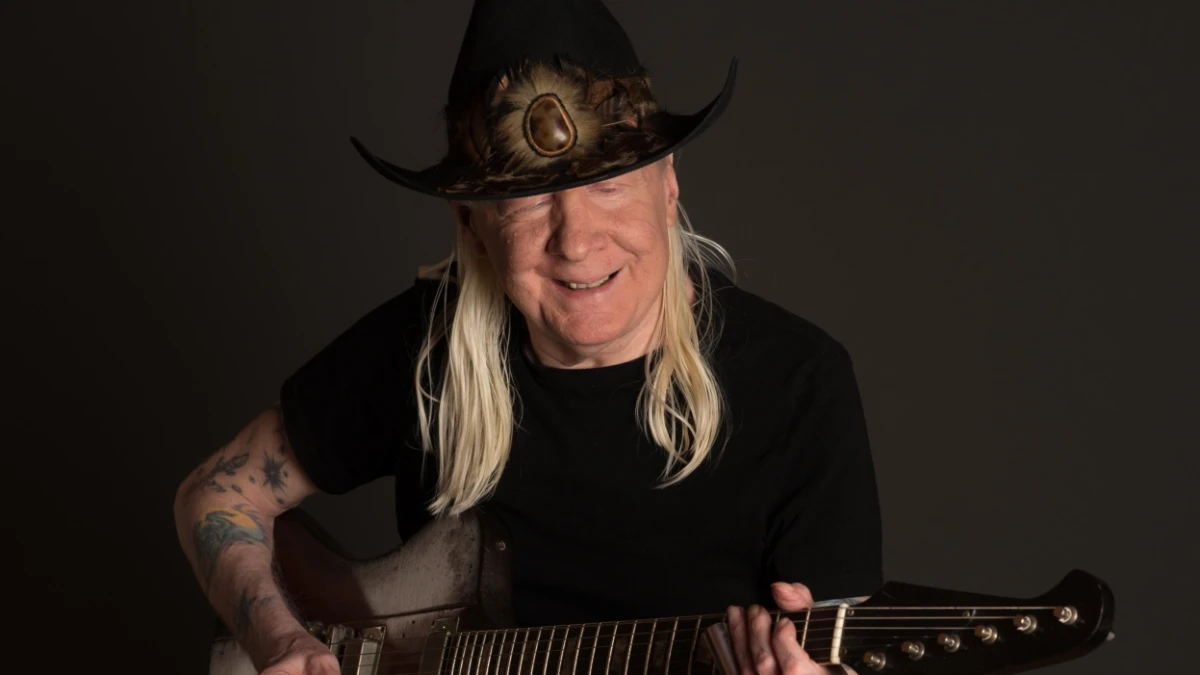 Another name Mick Mars named his favorite was Johnny Winter. Winter grew up steeped in the blues and quickly made a name for himself as one of his generation's most exciting and dynamic guitarists. He was a true guitar hero, a master of the instrument who could bend and twist notes with a raw power that few players could match.
His playing style was characterized by a searing tone, lightning-fast licks, and a relentless energy that could drive audiences into a frenzy. The guitarist had an uncanny ability to channel the raw emotion and intensity of the blues into his playing. He shredded on his beloved Gibson Firebird or coaxed soulful and melodic lines from his resonator guitar.
In 1985, Mick Mars admitted Johnny Winter inspired him playing blues and funk: "I guess the music that I really like to listen to and that inspired me is R&B, funk, and blues, and you know, that like Johnny Winter. You know, that kind of stuff is really what gets to me. You know, my emotions go like, 'Yeah.'"
In an interview with Music Radar back in the early 2010s, Mick Mars also revealed what he learned from his inspiration, Johnny Winter.
"Johnny Winter taught me speed," Mars says. "Not necessarily like a scales player would do it – it's a whole different way of approaching how to play fast."
#3. Eric Clapton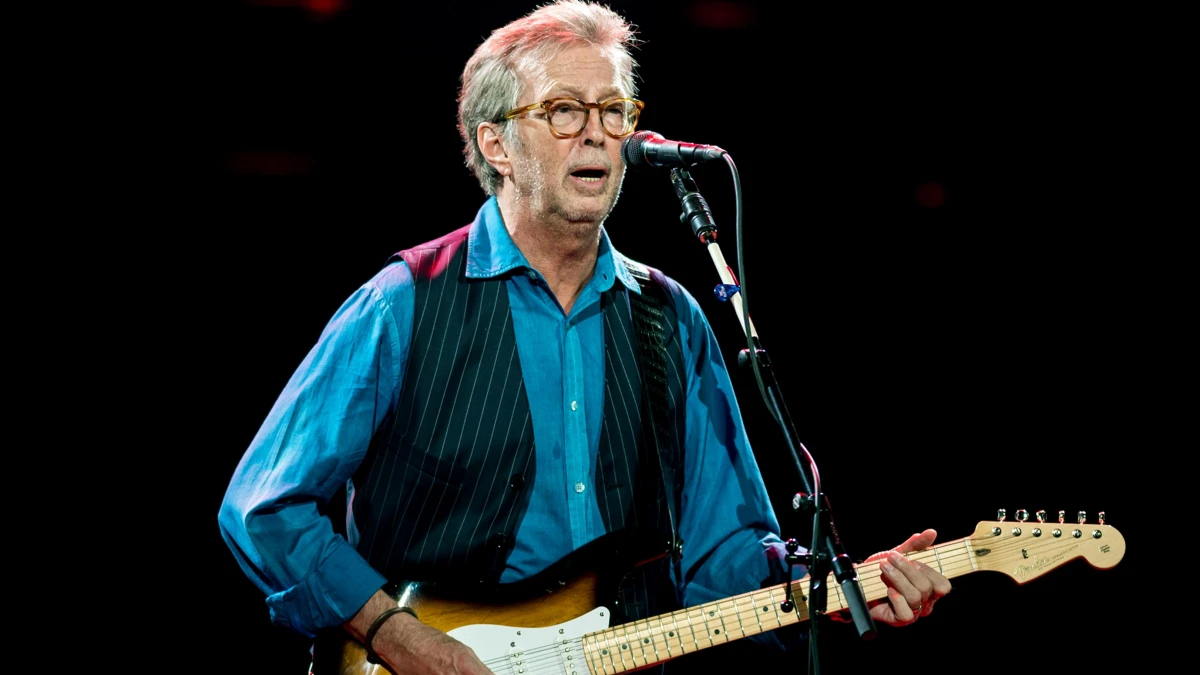 Eric Clapton is a living legend of rock and blues guitar. He quickly developed a deep love for the blues, incorporating its raw, emotional sound into his own playing. Clapton's love of the blues was evident from his time with the Yardbirds, a British blues band that was one of the most influential of the 1960s.
He played guitar for Cream and The Yeardbirds in the past, but Clapton's solo career has been no less impressive, with dozens of albums and countless hits to his name. Some of his most famous songs include Layla, Tears in Heaven, and Wonderful Tonight, all of which showcase his exceptional talent as a songwriter and guitarist. Clapton has also collaborated with many other artists over the years, including George Harrison, Bob Dylan, and Carlos Santana.
Clapton's playing style is characterized by its raw power, searing intensity, and fluidity. Soulful bends, and aggressive vibrato marks his signature sound, and lightning-fast runs up and down the fretboard. The guitarist's guitar solos are often emotionally charged, taking listeners on a journey through their own experiences and emotions.
During his interview with Guitar World in October 2022, Mars praised Eric Clapton by touching on his playing style.
"What's interesting about him is he had multiple tones," he said. "In John Mayall's Bluesbreakers his tone was much different than when he was in Cream. He was constantly changing and reinventing himself, but it was always blues-based."
#2. Jimi Hendrix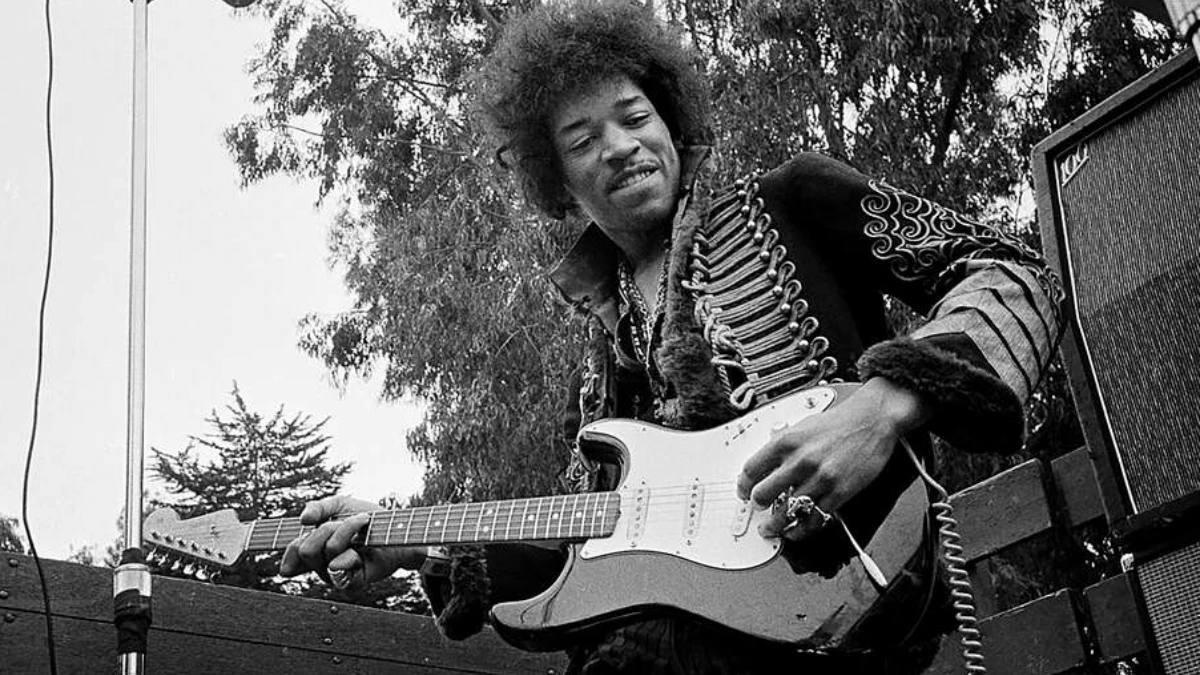 Jimi Hendrix was a musician whose innovative playing style and electrifying stage presence made him one of the most influential and revered figures in rock and roll history. Mick Mars was also the one who was influenced by Jimi Hendrix in his career.
Throughout his career, Jimi Hendrix used distortion, feedback, and other effects to create a sound that was at once raw and otherworldly. His solos were marked by fluidity and a sense of improvisation that pushed the boundaries of what was possible on the guitar. Hendrix was equally skilled at playing rhythm guitar, and his ability to combine complex chords with funky rhythms set him apart from other guitarists of his time.
In his interview with Classic Rock in 2015, Mick Mars described himself as the most unpopular person on the planet. He then admitted no one could play like him, praising Jimi Hendrix.
"I feel like I'm the most unpopular person on the planet," Mars says. "Everyone says I can't play the guitar – I'd like them to know that I can. Nobody can play like Jimi Hendrix, though a lot of people try. And nobody can play like me."
Furthermore, Mick Mars covered Hey Joe's Jimi Hendrix version on his stage at Mercy Lounge in Nashville in June 2016. He also updated his social media account on Jimi Hendrix's death anniversary to pay tribute to him, saying:
"Jimi Hendrix," he tweeted. "Sept. 18, 1970. You are missed."
#1. Mike Bloomfield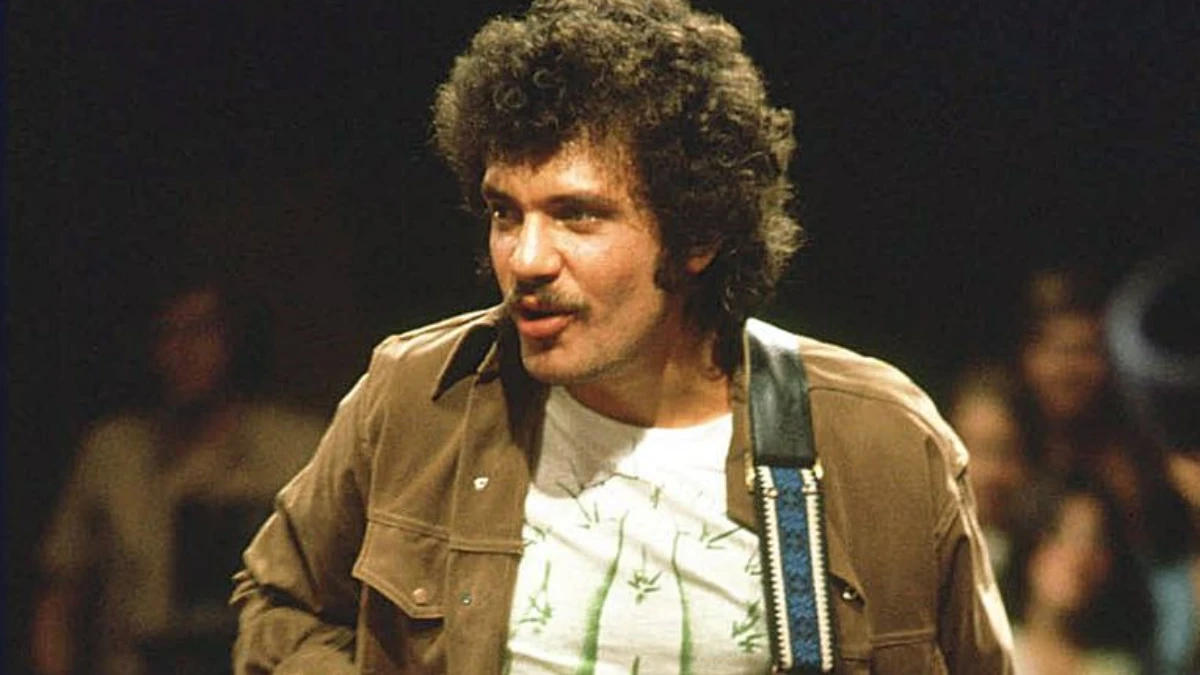 Mike Bloomfield was a huge inspiration for Mick Mars. He was known for his ability to improvise and create complex, melodic solos, and he was equally skilled at playing both rhythm and lead guitar.
Bloomfield's musical legacy began in the early 1960s when he formed the Butterfield Blues Band with harmonica player Paul Butterfield. The band's mix of blues and rock music was groundbreaking. Moreover, the band's self-titled debut album was a critical and commercial success. Bloomfield's guitar playing was a key part of the band's sound, and his solos on tracks like "Born in Chicago" and "East-West" remain some of the most memorable in blues history.
Mick Mars named Mike Bloomfield the number one guitarist. According to him, everything he created came from the heart.
"Mike Bloomfield is number one," Mars says. "Not only did he play over the top well – and I mean stupidly well – but he also played what I call 'real' guitar. If you've ever heard Mike Bloomfield, then you know what I'm talking about. It just came from his heart."
Mick Mars Favorite Guitarists:
Jimi Hendrix
Mike Bloomfield
Eric Clapton
Gary Moore
Johnny Winter