The 5 Drummers That Charlie Watts Named Some Of His Favorites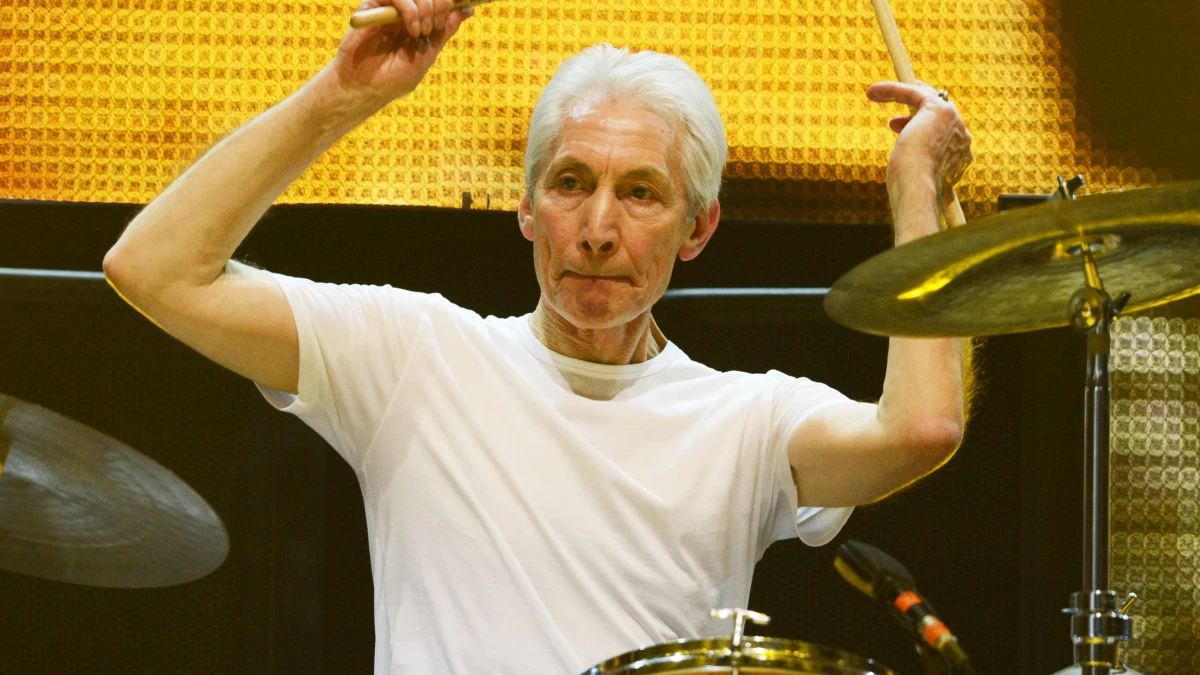 Charlie Watts was widely regarded as one of the greatest drummers in rock history, known for his understated yet powerful style. He joined The Rolling Stones in 1963 and played on every one of their studio albums. So, which drummers influenced Charlie Watts throughout his career? Over the years, Charlie Watts picked some of his favorite drummers in various interviews. In this article, we will look at Charlie Watts' influences.
Born in London in 1941, Watts started playing drums at an early age, inspired by jazz greats like Duke Ellington and Charlie Parker. He initially pursued a career in graphic design, but his love for music was too strong, and he eventually turned to it full-time. His early musical influences would go on to shape his drumming style and set him apart from other rock drummers.
Throughout his long and storied career, Watts remained a private and introspective figure, shying away from the limelight and preferring to let his music speak for itself. His commitment to his craft and his bandmates was unwavering, and his professionalism and dedication earned him the respect of his peers and fans alike.
So, let's look at the names that Charlie Watts picked as some of his influences over the years.
The 5 Drummers That Charlie Watts Picked As Some Of His Influences Of All Time
Over the years, Charlie Watts appeared in various interviews to pick his favorite drummers and the people who influenced him. The list featured talented drummers from the early rock scene, from Ginger Baker to Buddy Rich.
However, it's time to learn more about Charlie Watts' favorite drummers of all time.
#5. Art Taylor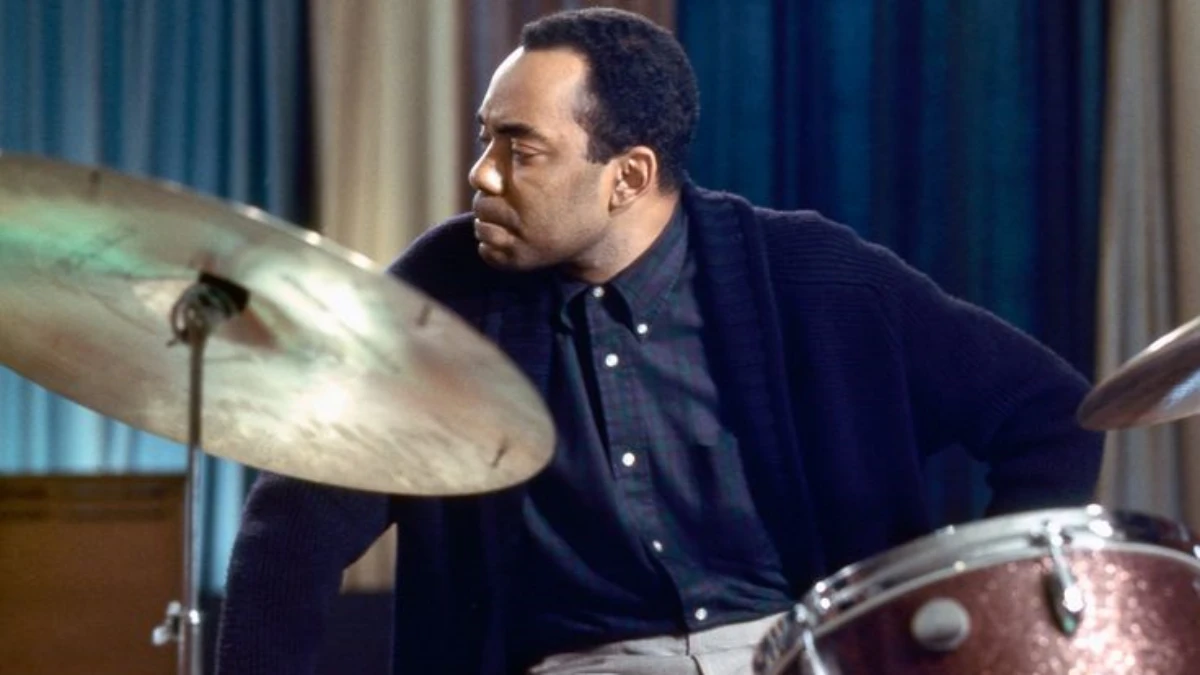 Art Taylor was an influential jazz drummer who began playing drums at an early age, and by the late 1940s, he was already performing with some of the biggest names in jazz. According to Charlie Watts' Favorite Drummers book, the late drummer Art Taylor was one of his favorite drummers.
Throughout his career, Taylor played with an impressive roster of musicians, including John Coltrane, Miles Davis, and Thelonious Monk, among many others. He was known for his hard-swinging, propulsive drumming style, which drove the rhythm section and provided the foundation for some of the most iconic jazz recordings of all time.
Taylor was also an accomplished bandleader and recording artist in his own right, releasing several critically acclaimed albums under his own name, including "A.T.'s Delight" and "Taylor's Wailers." His work as a bandleader showcased his ability to create intricate arrangements and his deep understanding of jazz harmony and structure.
#4. Ginger Baker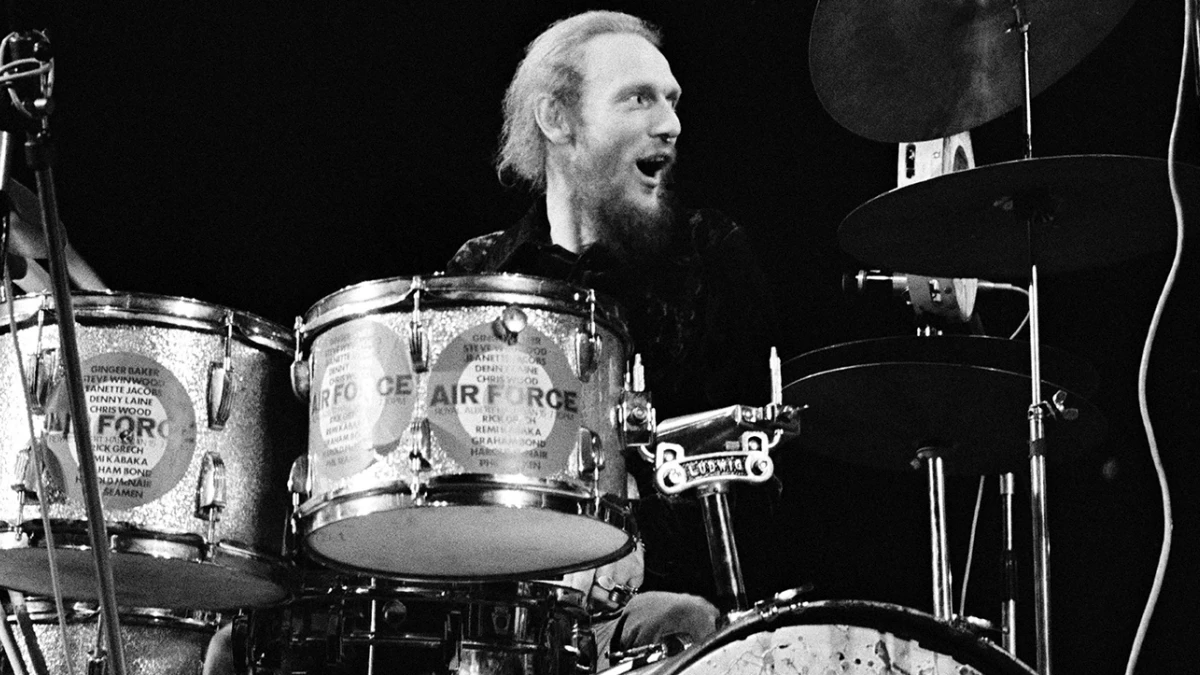 One of those drummers that Charlie Watts picked as an influence was Ginger Baker, who began playing drums at an early age.
In the early 1960s, Baker formed the Graham Bond Organisation with fellow musician Jack Bruce, and the two would later go on to form Cream with guitarist Eric Clapton. He was known for his unique playing style, which fused elements of rock, jazz, and African rhythms.
Baker's playing was characterized by his powerful, complex rhythms and his willingness to experiment with different styles and techniques. He was also known for his fiery personality and his volatile relationships with his bandmates and other musicians. He helped Cream band to release its hits, Sunshine of Your Love and White Room.
In 2012, Charlie Watts praised Ginger Baker by touching on the drummer's supergroup Air Force.
"It was really exciting," Watts said about the band. "I thought it was going to last forever. But you know, Ginger's bands tend to be like that. You hear the music, [you think] 'This is fabulous.' And that he's gonna go on forever and [then it will] last a week. Maybe that is just part of being him. I don't know."
Furthermore, in 2013, Ginger Baker respected Charlie Watts by saying that he was a great drummer. He also recalled Watts giving concert tickets to him.
"I mean Charlie is a great friend of mine," Baker told Rolling Stone magazine. "I think the world of Charlie. When I was living in the States, Charlie came to see me at my house and he said, 'I'd give you some tickets but I know you would never go!' I won't go within 10 miles of a Rolling Stones gig."
In the continuation, Baker said The Rolling Stones members weren't good, except for Charlie Watts: "They're not good musicians. The best musician in the Stones is Charlie by a country mile."
#3. Buddy Rich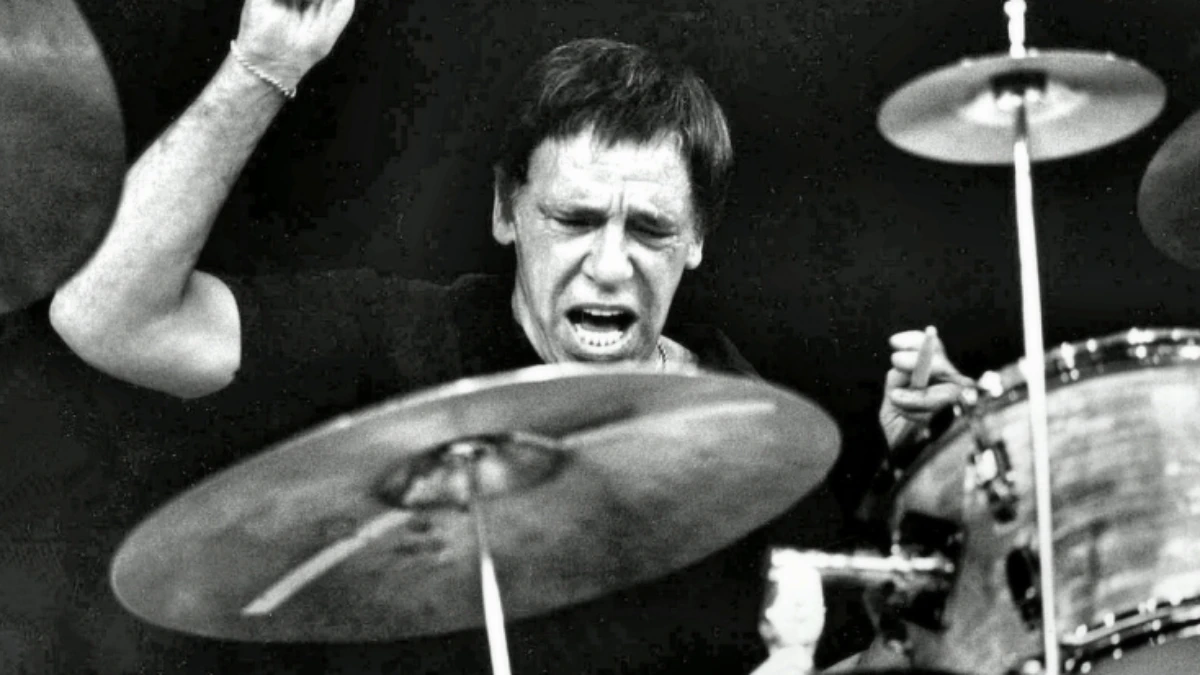 Charlie Watts also named Buddy Rich one of his favorite drummers of all time.
Over the course of his career, Rich played with some of the biggest names in jazz, including Artie Shaw, Benny Goodman, and Tommy Dorsey, among many others. He was known for his technical virtuosity, lightning-fast speed, and impeccable timing, which made him a sought-after session player and a revered live performer.
In addition to his remarkable playing ability, Rich was also a prolific bandleader and recording artist. He led several groups throughout his career, including the Buddy Rich Big Band, which featured some of the best musicians of the era and produced a string of critically acclaimed albums.
In February 1987, Charlie Watts was asked who were the main artists that led him to play jazz and drums. He sent heartwarming words for his inspiration Buddy Rich.
"Buddy Rich, but Buddy Rich's greatest achievement is the actual amount of people he's played with," Watts says. "Some of his best recordings, Ella & Louis, the control that he has on that record is beautiful. He did two, I think, with bands led by Count Basie. There's one of them where he does an intro just on the hi-hat — amazing, it's all there in just eight bars."
#2. Joe Morello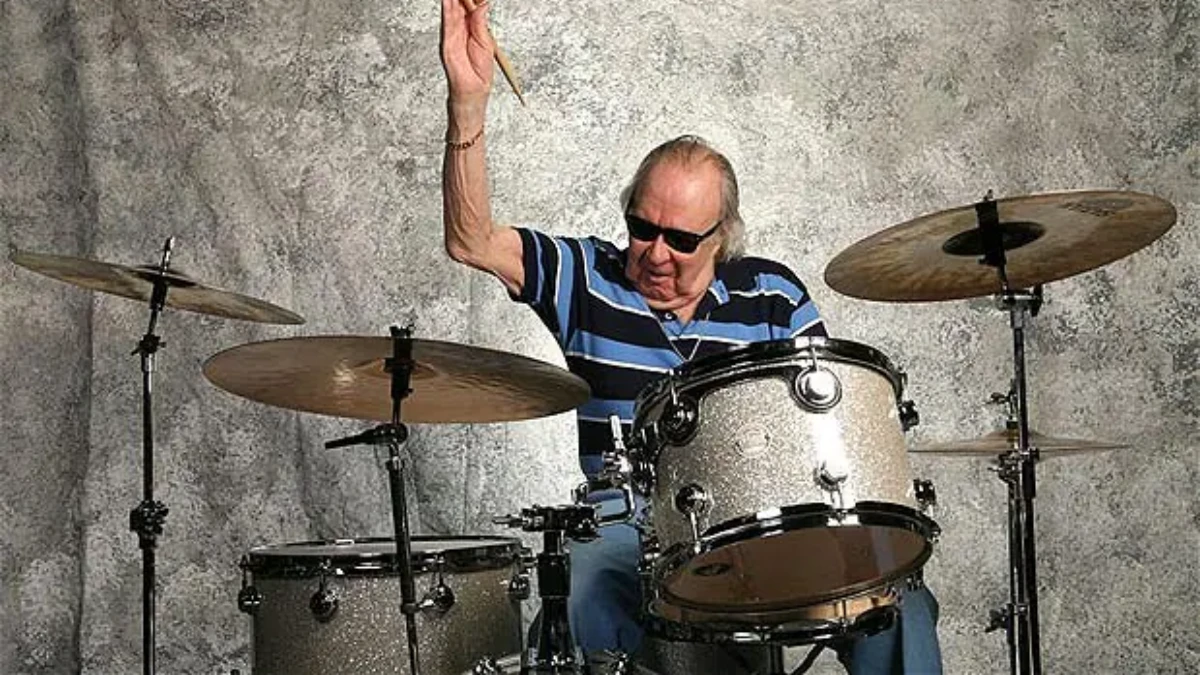 Joe Morello was known for his technical precision, his ability to play in odd time signatures, and his use of unusual techniques, such as playing with one hand or using his drumsticks to create intricate patterns on the drum heads. He came to world prominence as a member of the Dave Brubeck Quartet in the 1950s.
Morello's contributions to the Brubeck Quartet were instrumental in the group's success, and their hits, including Take Five and Blue Rondo a la Turk, became jazz classics. Throughout his career, he remained a dedicated student of the drumming craft, constantly seeking to push the boundaries of what was possible on the instrument. He continued to perform and record well into his later years, earning accolades and recognition from fellow musicians and fans alike.
During his appearance on Modern Drummer in the past, Watts admitted Morello was unique.
"Joe Morello is the first guy I saw that was the prettiest player I'd ever seen in my life," Watts says. "Joe Morello as a drummer—apart from being quite brilliant—his style was something else to look at. I used to sit and watch him just to see his hands."
#1. Micky Waller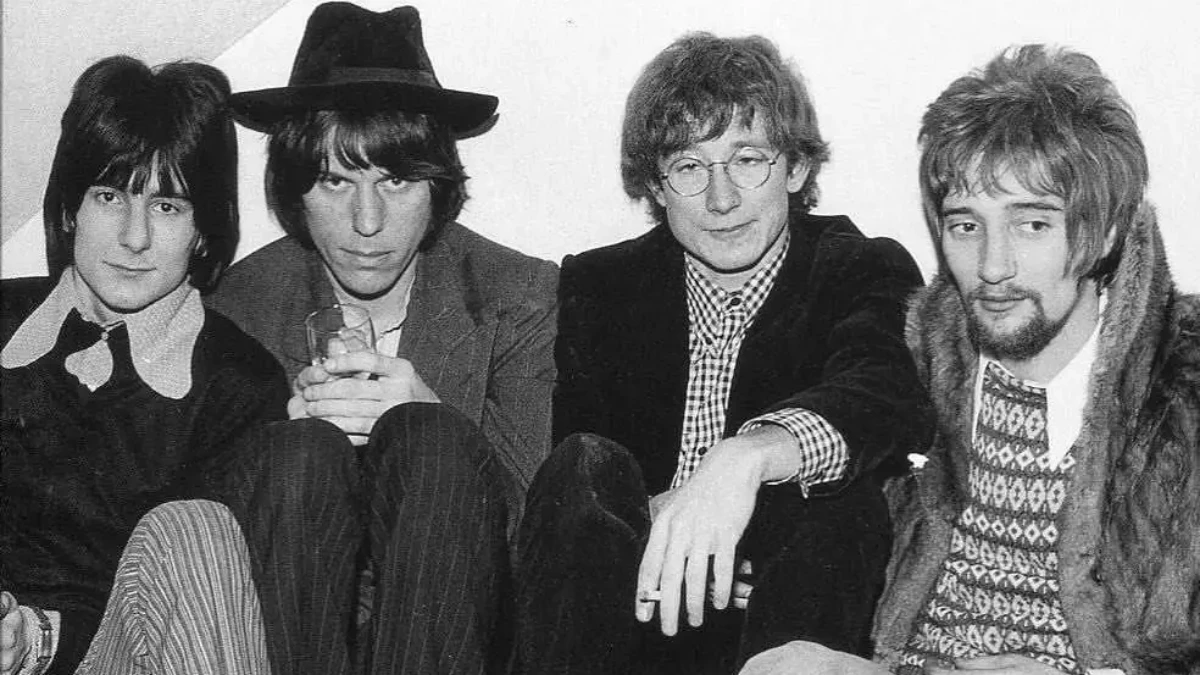 Micky Waller was also the one Charlie Watts named his influence. He was a British drummer whose career spanned several decades and encompassed a wide range of musical styles. Born in London in 1941, Waller became a sought-after session player, working with some of the biggest names in British rock and pop in the 1960s.
Waller's innovative drumming style helped pave the way for future generations of rock and roll drummers, and he remained a highly respected figure in the music world throughout his career. Power and precision characterized his sound. Although he passed away in 2008, Waller's influence can still be heard in the playing of drummers around the world.
The English rock drummer Pete Sears even disclosed in the past that Micky Waller was Charlie Watts' favorite drummer: "Micky Waller was one of Charlie Watts' favorite drummers. They were really close."