Tom Morello Recalls The Bad Times He Lived in Libertyville: "I've Been Cuffed Many Times"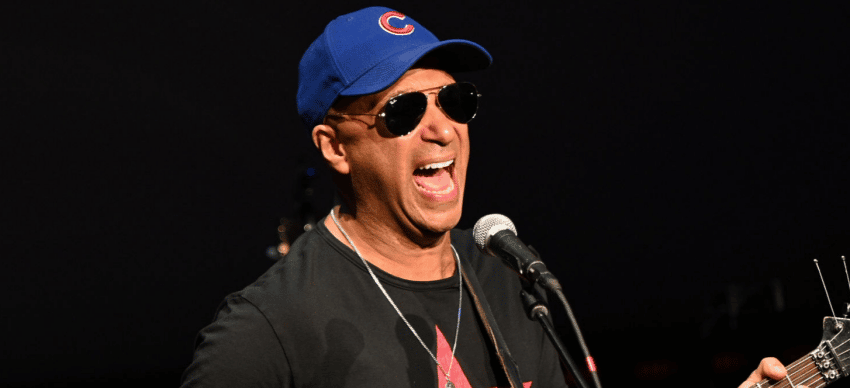 The American musician Tom Morello, best known as the guitarist of the Rage Against The Machine, has just shared a new post featuring his masked face and remembered the uneasy times he lived in the past mentioning Ahmaud Arbery, who was shot and killed in a south Georgia neighborhood at the age of 25.
Although it was dangerous and not recommended during coronavirus pandemic, Tom Morello was outside and running in honor of the Ahmaud Arbery. He was following the experts' directives and wearing a mask.
When he sent the photo, he touched the hard days he lived in Libertyville and concluded his words mentioning Ahmaud Arbery.
He sent the following letter in the caption of the photo: "#RunWithMaud Had to explain this to my kids today and once again give them 'the talk.' Many times (in Libertyville & LA) I've been pulled over, confronted, stopped, harassed, cuffed or questioned for just BEING. Today would have been Ahmaud Arbery's birthday and we are running for him."
The behavior supported by many fans and people who know the issue.