Slayer's Gary Holt And Jason Momoa's Unseen Special Photo Revealed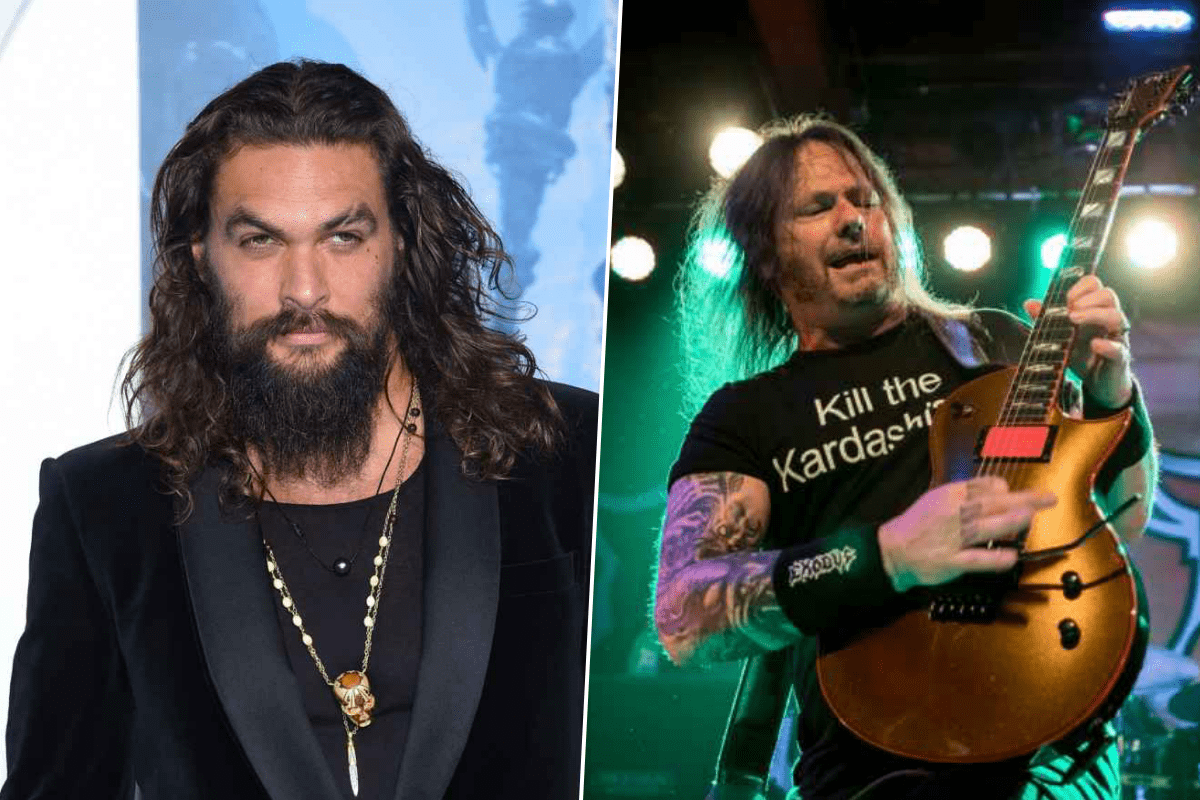 Exodus bandleader Gary Holt from San Francisco Bay Area, also known for his 8-year career with the thrash legends Slayer, took to his social channel to revealed one of the rare photos of him and Jason Momoa and showed that special moment to his fans.
Recently, the successful guitarist added a new photo to his official Instagram account and showed off the golden time he lived with Jason Momoa and his friends. They looked quite happy and happy to meet each other.
In the photo, they were drinking and laughing while looking towards the camera. Gary Holt was sitting alongside his lovely wife, Lisa Holt, and Jason Momoa was on the top of the table. He was doing rock signs with both of his hands.
Speaking about the photo, Gary Holt said that Jason Momoa and his friends were stopped in his town to drink something and greet him. Gary Holt wrote the following words in the caption:
"Another flash back! This one to a year ago today, when some upwardly mobile people made a stop in my town and met for a little food and laughs! Good times!!!"
Here's the photo: