Dave Grohl Reveals Kurt Cobain's Outstanding Songwriting Skills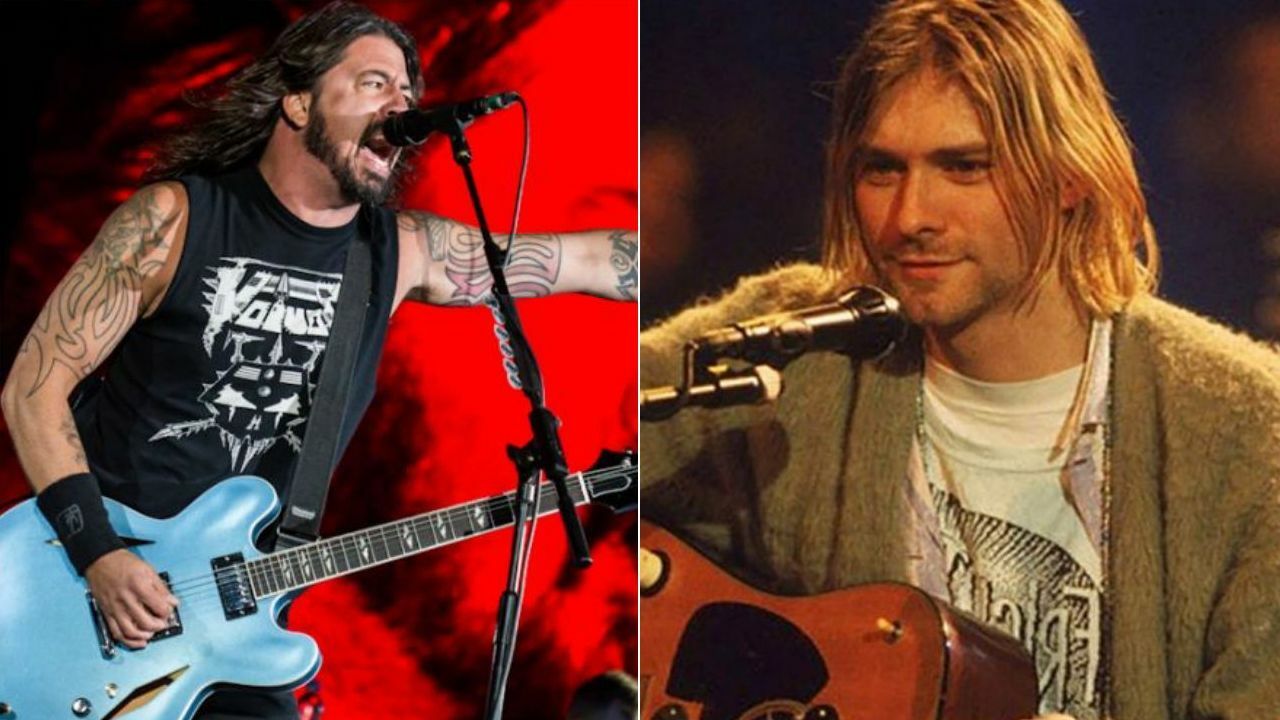 In a new interview with Amanpour and Company, former Nirvana drummer and current Foo Fighters leader Dave Grohl has touched on his late bandmate Kurt Cobain's outstanding songwriting skills and said perspective on life was different.
The 7-year grunge band Nirvana disbanded in 1994 when the band's guitarist Kurt Cobain died. Selling more than 75 million records worldwide, Nirvana released 3 studio albums, 5 live albums, 21 singles, 6 video albums, and many more things.
Dave Grohl was the drummer and the backing vocalist of the American rock band Nirvana from 1990 until the band's disbanding in 1994 before he formed Foo Fighters. Throughout his tenure with the band, Grohl had appeared several efforts such as 1991's Nevermind, 1992's EP Hormoaning, 1993's In Utero.
Recently, the musician has paid his tribute to his late bandmate while talking about his songwriting skills. When the interviewer asked what makes Kurt Cobain different and what makes him praise Kurt, Grohl disclosed Cobain's outstanding songwriting skills. Saying that he looked different perspective to life, Grohl added that Cobain preferred a simple language.
"I don't know, I think it just happens sometimes," Grohl says.
"I think it's just simplicity, the beautiful direct language, his lyrics which I consider poetry, his specific lense, his perspective on life…
"He was very open to writing about his own pain, which I think millions of people can relate to and connect. I think there's a number of things.
"But because it was just him, that was it, it was just him."
Dave Grohl Mentions Nirvana's Massive Success
When the interviewer mentioned the massive impact of the band's classic Smells Like Teen Spirit, Grohl revealed his reaction to the song's recording process. He also recalled how fans reacted to them after the band released the song.
"First of all, there weren't such massive expectations for our band, and when we were recording 'Smells Like Teen Spirit,' I went, 'Wow, this sounds huge,'" Grohl admitted.
"But not massive like what it became, at all. It happened really quickly. But honestly, the video is what changed the game.
"When we were on tour just like we've always have been, we were in our van, loading our equipment into this club, playing, and then getting back in the van and leaving.
"And when that video came out, all of a sudden the 300 capacity clubs had 300 more people outside, and then 500 capacity had 500 more people outside.
"It came down to the point where I would sit down on my drum stool and the first thing I would do is look around for an exit. 'OK, there's gonna be a riot, how am I going to get out?'
"But it was the video, and I think that not only the song was great – Kurt's lyrics, his voice… Kurt was the greatest songwriter of our generation, but that video…
"I always say, 'You wanna sell half a million records? Make a video where you're burning down your high school.'"
Elsewhere in the conversation, Grohl had also remembered how Cobain's death affected himself at the time. According to Grohl, he wanted to go far far away. He also admitted his world turned upside down.
"After Kurt died and Nirvana was over, our worlds were just turned upside down," Grohl says. "I don't know if anyone knew how to continue or what to do next.
"I personally didn't have any interest in music. I put my instruments away. It was hard for me to listen to the radio, which was very unlike me.
"And after a few months, I decided I would go on this kind of soul-searching trip in the middle of nowhere. I just wanted to be away from everyone and everything."