There Is No KISS In The Future, Gene Simmons Explains Why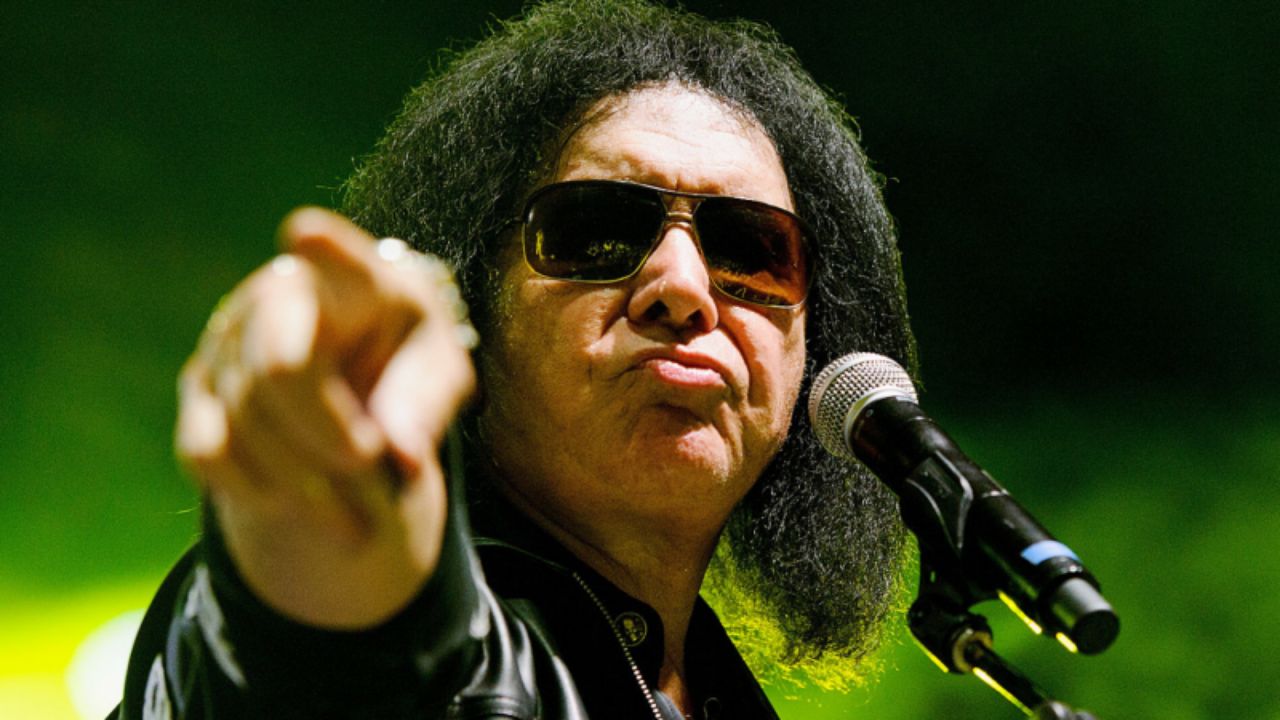 KISS bassist and co-founder Gene Simmons has recently made some comments that might upset KISS lovers and confirmed that there is no KISS with Gene Simmons in the future.
As some of you might know, KISS is preparing to start its ongoing-postponed End of the Road tour, the farewell trek of KISS that was expected to conclude on December 2020 but was forced to postpone to 2021 due to the COVID-19 plague.
However, recently, KISS bassist made an appearance to talk about his band's farewell tour and future. During the interview, the host asked him that if End of the Road is the band's final trek.
"It is," Simmons replied. "And I'll tell you why. I'm 71, although I'm in great shape. The hand doesn't shake. I never got high or drunk in my life. I never smoked cigarettes; I never did anything of that…
"So, we're in great shape and we can't wait to get out there and do what we do. But there is such a thing as getting off the stage while the getting's good."
Continuing his words, Simmons mentioned Muhammed Ali and expressed his admiration for him: "I was a massive Muhammad Ali fan. He stayed in the ring too long. Go out on top. If you're gonna go surfing, ride that tsunami – that's a hundred-foot wave – and then don't get back out there when there's a little baby [wave]. Go out on top."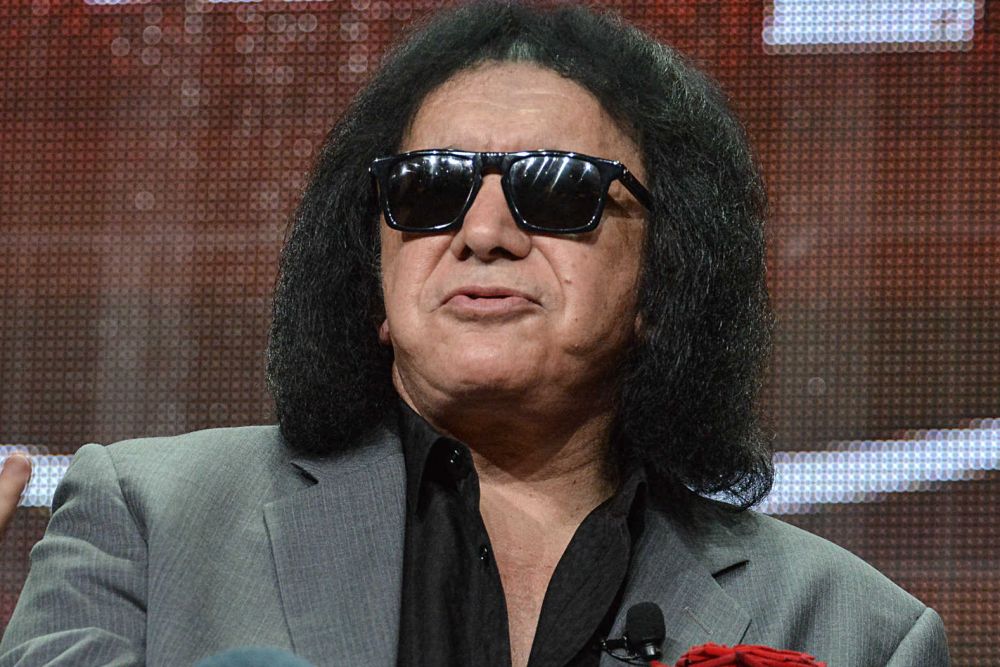 Later, he touched on the band's huge show and said they are going out one last time: "So, we are going out one last time. We started off the New Year New Year's Eve in Dubai, where it was completely safe, with the largest pyro show of any entity other than the military, and the Guinness book of records was there to capture it.
"Hundreds of millions of people on earth recorded it, and so on. It was streamed. I hate streaming. I want people to witness it live. You don't wanna watch a Godzilla movie; you wanna be in the city as it's being destroyed when Godzilla's coming down. That's what you want."
Concluding his words, Gene Simmons devastated KISS fans and said that he doesn't want to stay on stage too long: "So, we're gonna go out on top. I don't wanna stay on stage too long. You don't wanna ruin the legacy. So you can go to Las Vegas, play golf at the KISS golf course at the Rio hotel. You can go on the Kiss Kruises… You wanna have some pride in what you do – and don't wait too long.
"It's like picking fruit – pick that fruit when it's ripe. Don't wait too long; it'll get rotten. There's a point of diminishing returns. This is the right time. And we're gonna do a hundred and 10 more cities around the world, and then we're gonna hang up our boots.
"But that doesn't mean there can't be KISS in other forms. There's a Netflix movie coming, our four-hour documentary, there's gonna be a KISS cartoon. It's gonna be Planet KISS – and by the way, that's trademarked too – and you're just all living in it."
KISS End of the Road Farewell Tour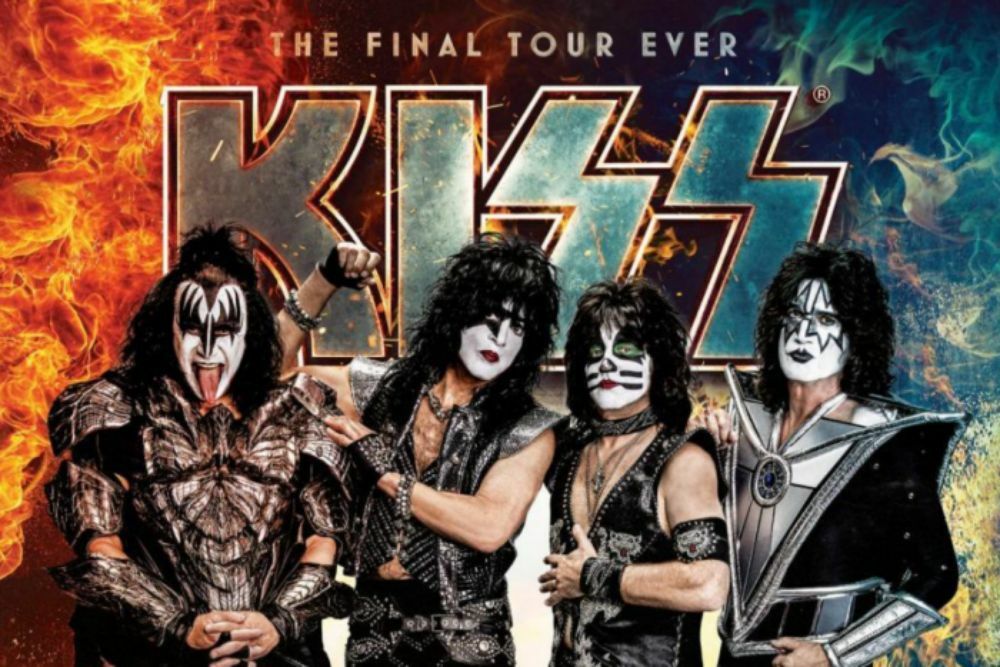 KISS to start its End of the Road tour on August 18 at Xfinity Center in Mansfield while saying goodbye to fans on July 21 at Ziggo Dome in Amsterdam.
Although there is no official announcement about the issue, the KISS manager told that the band's classic guitarist Ace Frehley will appear in a part of KISS shows. Paul Stanley has also commented about that and said Ace Frehley might be with the band in the farewell trek.
"This really is a celebration of KISS, not any lineup of the band," Stanley says. "And while I will say that KISS wouldn't have existed without Ace and Peter in the beginning, I can also say that KISS wouldn't exist with Ace and Peter in the band today."
In a recent interview, the host asked Frehley that whether he says yes if the band invited him to the band for a reunion, Frehley admitted that he would say "yes."