The Top 5 Songs Brian May Picked As His Favorites Of All Time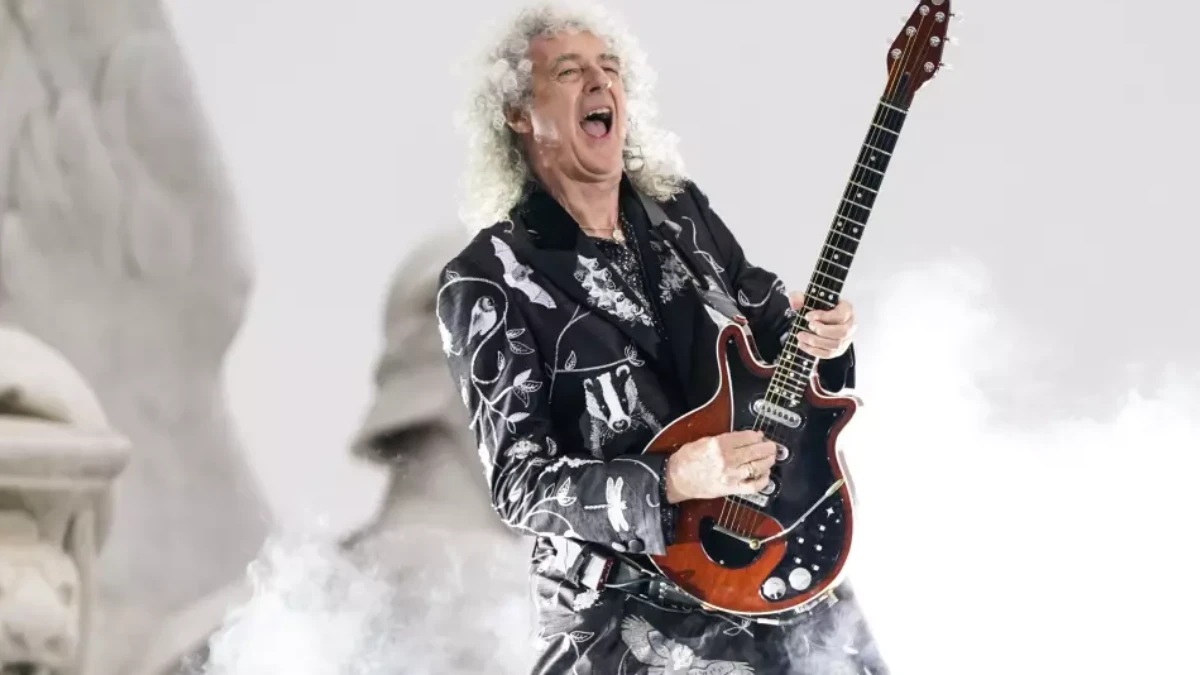 Brian May's journey is no mere serendipity; it's a testament to the undying spirit of innovation. From his formative years with the iconic Queen, his distinct style carved a niche that bridged the chasm between arena-rock and operatic opulence. In this article, we will take a look at the songs that Brian May picked as his favorites of all time.
In a world where trends wax and wane, Brian May's legacy will endure like a timeless riff, a resonating chord that continues to reverberate through generations of music enthusiasts. His mastery of the guitar, his unquenchable curiosity, and his unwavering commitment to making the world a better place collectively compose a unique verse in the epic ballad of rock music.
No discussion of Brian May is complete without paying homage to Bohemian Rhapsody, a groundbreaking magnum opus that defied conventions and expanded the possibilities of rock music. Brian May's orchestrations transformed the track into a mini-rock opera, with his iconic guitar solo marking a crescendo of emotion and musical virtuosity. The song's enduring popularity is a testament to the guitarist's ability to fuse rock with opera and create something truly extraordinary.
However, let's learn the songs that Brian May named his favorites of all time.
The 5 Songs That Brian May Named His Favorites Ever
From the symphonic heights of his guitar solos to the profound depths of his advocacy, May's journey is a sonic voyage that has reshaped the boundaries of rock 'n' roll and left an indomitable imprint on the hearts of music aficionados for generations to come. In 2013, during an interview with My Planet Rock, Brian May revealed which song made his guitar sound better.
So, it's time to learn Brian May's favorite songs.
#5. Queen – Made In Heaven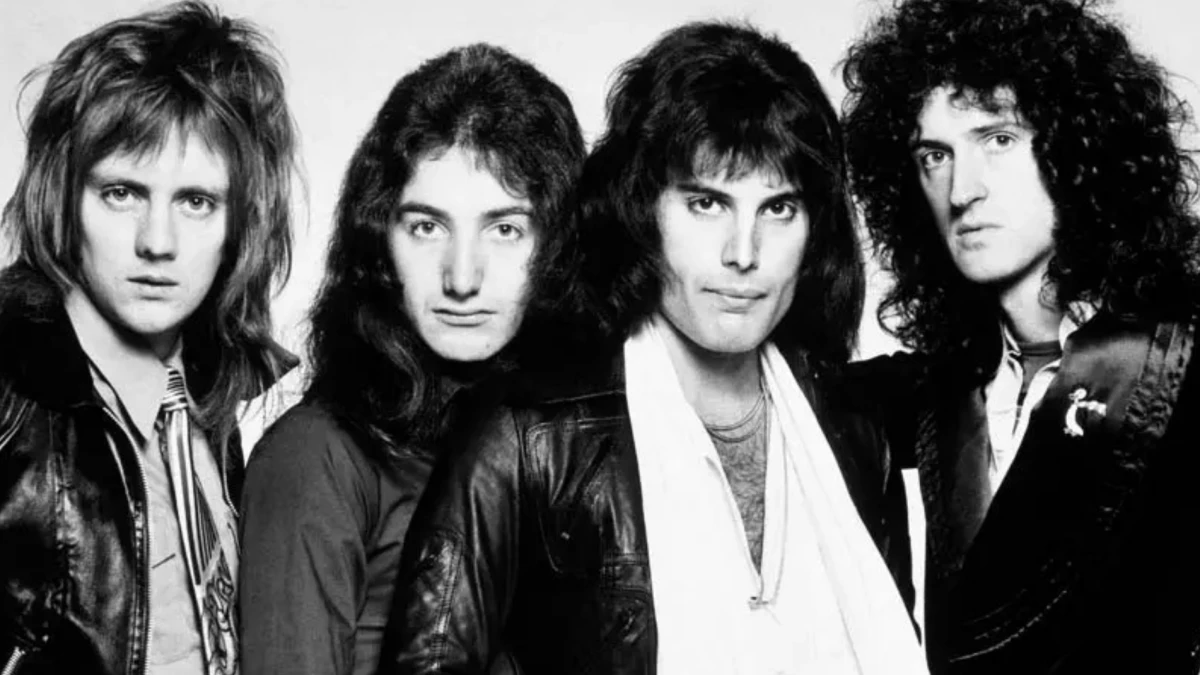 Brian May first named his own band Queen's song Made in Heaven one of his favorite songs of all time. Their legacy was solidified not only by their electrifying performances but also by their ability to tell stories through music. One such story, poignant and bittersweet, is encapsulated in the song Made in Heaven.
Released in 1995, Made in Heaven emerged as a poignant composition that resonates as both a musical masterpiece and an emotional farewell. The song was part of Queen's posthumous album of the same name, assembled from the remaining recordings featuring Freddie Mercury's vocals. As the world bid adieu to a legend, Made in Heaven became a sonic vessel of closure and a testament to the band's enduring artistry.
What makes Made in Heaven particularly poignant is its origins. Mercury's vocal recordings were laid down during the band's earlier sessions, making the song a bridge between past and present. The band members, led by Brian May and Roger Taylor, worked tirelessly to sculpt a musical landscape that would honor their fallen friend's voice while inviting listeners to traverse the emotional terrain that Queen's music always evoked.
Picking Made in Heaven as one of his favorite songs, Brian May said: "It's a quintessential Queen tack. It's one of the biggest we ever did. It was never a single, strange enough. It's one of my favorite tracks."
In 2022, Brian May also explained why it was terrible and wonderful to release Made in Heaven back in the day, saying: "So to come back and finally face it and put that final Queen album together, Made In Heaven, was a wonderful and terrible thing to do."
#4. Buddy Holly – Maybe Baby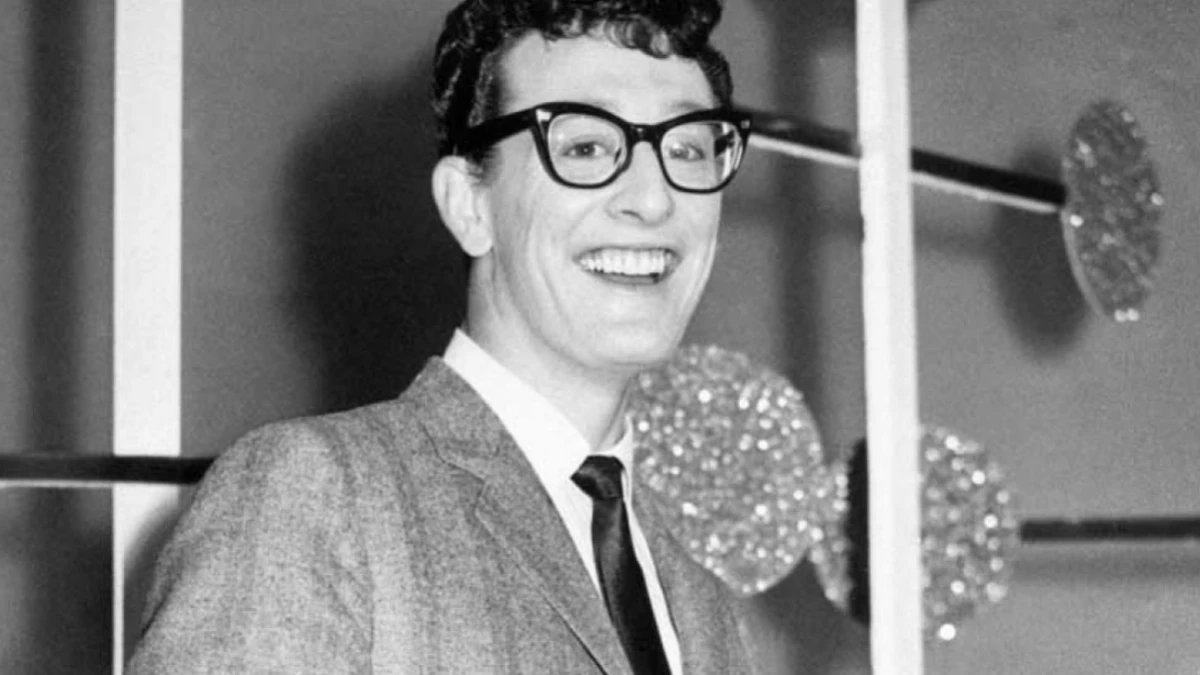 Released in 1957 as part of Buddy Holly and the Crickets' self-titled album, Maybe Baby encapsulates the era's spirit of youthful innocence and burgeoning romance. Its upbeat tempo and infectious melody were the trademarks of the rock 'n' roll movement, which was reshaping the musical landscape at the time. The song's structure, weaving between verses and a captivating chorus, painted a sonic canvas of anticipation and affection.
Maybe Baby unfolds as a tale of heartfelt yearning and romantic uncertainty. Holly's distinctive voice brings the lyrics to life, infusing each line with genuine emotion. With its repetition of "Maybe baby, I'll have you," the chorus captures the universal sentiment of hoping for love's reciprocation. The lyrics balance on the precipice of vulnerability and optimism, resonating with listeners who have experienced the rollercoaster of emotions that accompanies matters of the heart.
Brian May covered his favorite Buddy Holly track Maybe Baby in the past. During an interview with Gold Radio in April 2022, he revealed his love for the musician and why he added a cover of the song to his album.
"The announcement came: 'Buddy Holly was killed today in an air crash,'" he recalls. "I remember feeling this terrible pain in my heart. You know, I didn't know the guy, but he was my hero.
"And I rushed downstairs and told my mum and dad. And they were like, 'Oh? You love this guy, right?' I went, 'Yeah.' And I was in tears. Buddy Holly in, I think, really two years of his recording career, changed the world. I still love that stuff. That's why I did 'Maybe Baby' on this album."
#3. Brian May & Kerry Ellis – Anthem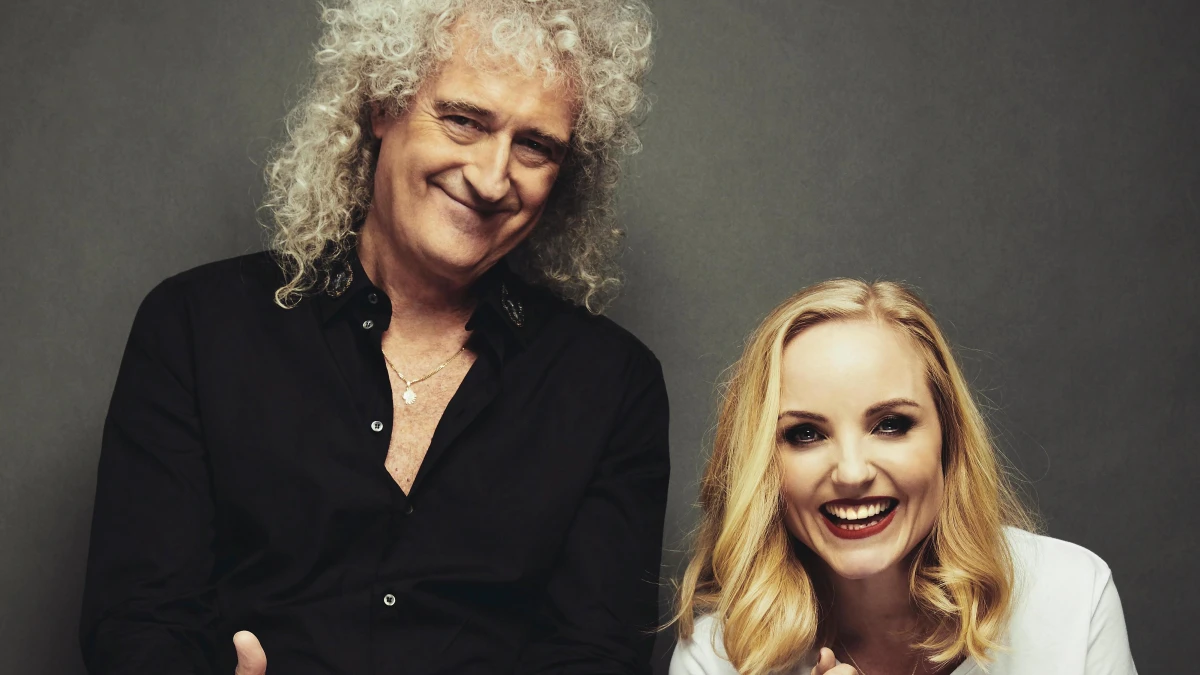 Anthem emerged from the creative partnership between Brian May and Kerry Ellis, a collaboration that seamlessly melds rock's raw energy with theater's emotive storytelling. The song was featured on their joint album Anthems, released in 2010, which showcased their prowess as performers and their shared passion for pushing musical boundaries.
In the past, Brian May showed off his admiration for Kerry Ellis by touching on their collaboration, Anthem, saying: "This is something which I grab hold of because I thought this is really a rock track. This is what I shall make it with Kerry and she's got this enormous voice."
#2. Rainbow – Since You've Been Gone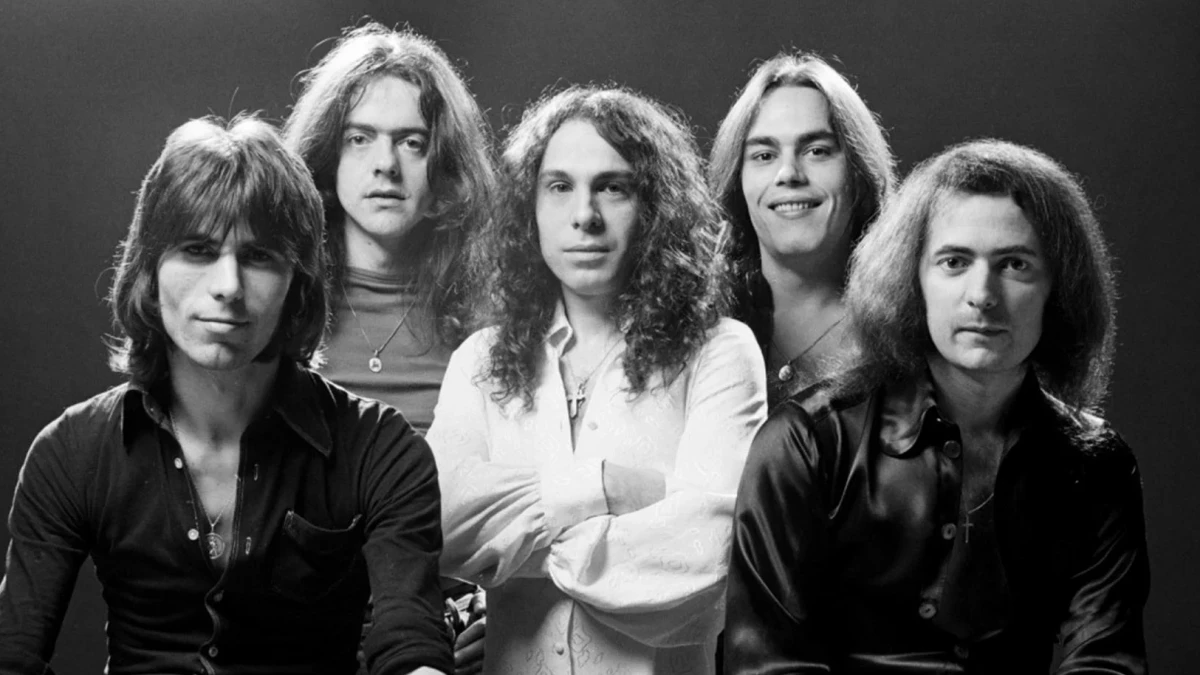 Released in 1979 as part of the album Down to Earth, Since You've Been Gone marked a significant shift in Rainbow's musical trajectory. The song's infectious hooks and pop-inflected sensibilities signaled a departure from the band's more progressive and heavy roots, underlining their versatility and adaptability in an ever-evolving musical landscape.
At its core, Since You've Been Gone is a song of heartache and yearning. The catchy refrain, led by the distinctive vocals of lead singer Graham Bonnet, captures the universal sentiment of longing for a love that has slipped away. The juxtaposition of Bonnet's emotive delivery against the song's energetic arrangement creates a unique blend of melancholy and rock 'n' roll spirit.
To explain why he picked Rainbow's Since You've Been Gone as one of his favorite tracks, Brian May said: "Okay, what has opped into my head is 'Since You've Been Gone', because I think is a quintessential. I suppose you call it pop rock in a sense, you know. But it's uncompromising, it's a great song and it's brilliantly played."
Back in the day, Brian May also praised Ritchie Blackmore, calling him a guitar hero of himself: "Another great hero of mine. I think he's one of the most dangerous guitar players ever. And I mean that in the best possible way. Beautiful! He was there way ahead of any of us."
#1. Black Sabbath – Paranoid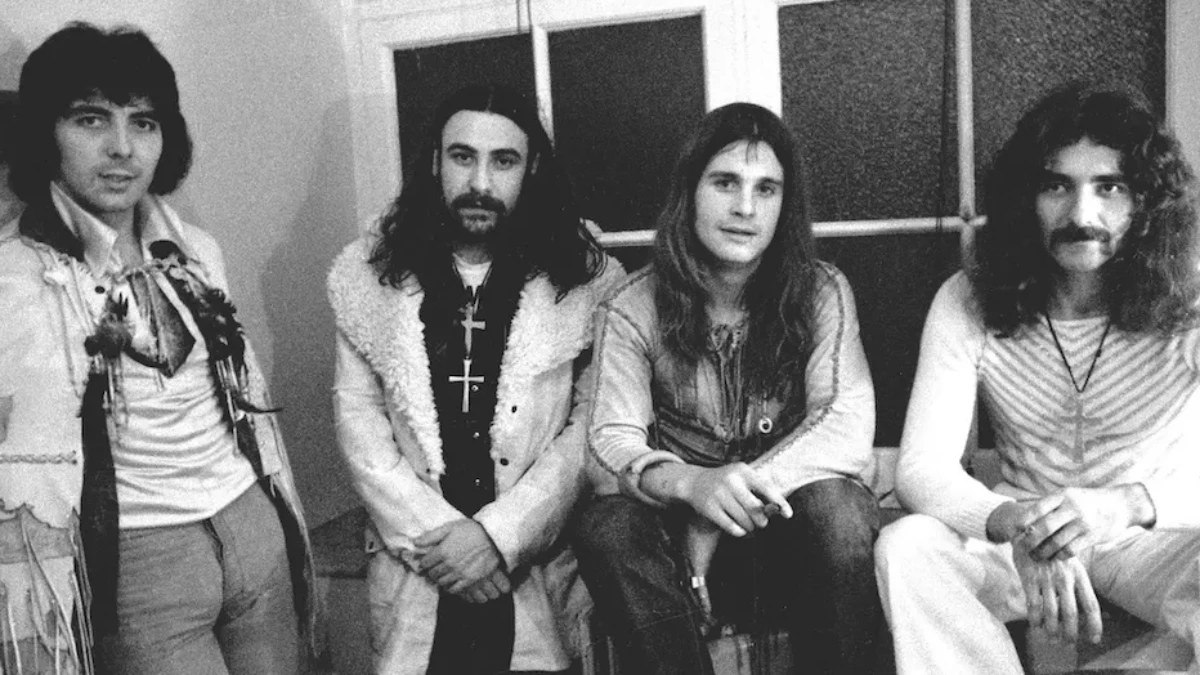 Paranoid by Black Sabbath was also one of the songs Brian May picked as his favorite of all time. The song embodied the amalgamation of elements that defined Black Sabbath's signature sound. Tony Iommi's iconic guitar riff, born from his unique playing style and the tritone interval, created an aura of dark mystique that resonated deeply with listeners.
Moreover, beneath the song's musical ferocity lies a lyrical introspection that mirrored the anxieties of its time. Paranoid reflected a world grappling with war, societal unrest, and personal disquiet. The lyrics, expressing feelings of alienation and a yearning for escape, resonated with a generation seeking a cathartic outlet for their inner turmoil.
Focusing on the song's successes, it soared to the pinnacle of the charts, reaching the number four spot on the UK Singles Chart. Its resounding success was not confined to its home turf, as it also achieved widespread acclaim in the United States, peaking at number 61 on the Billboard Hot 100.
In the same interview with My Planet Rock, Brian May picked Paranoid by Black Sabbath as one of his favorite songs that influenced him. He also touched on his friendship with Tony Iommi, saying: "Tony is great. [Tony] he is one of my very few real friends in the business, you know. He is a great friend – he is obviously kind of the father of heavy metal, really."
Back in December 2021, Tony Iommi also talked emotionally about Brian May himself, recalling the first time he heard Queen band: "His sort of sound and style really stood out to me when I heard the first Queen album, really. When I heard that album, [I thought], 'This is a really good band.'
"It was appealing. He's just got a certain character that you didn't really hear from anybody else – he's got something very 'him.' And as soon as you hear Brian now, anybody can pick him out."
Brian May's Favorite Songs:
Black Sabbath – Paranoid
Buddy Holly – Maybe Baby
Queen – Made In Heaven
Rainbow – Since You've Been Gone
Brian May & Kerry Ellis – Anthem