The Artists That Influenced David Lee Roth Until Today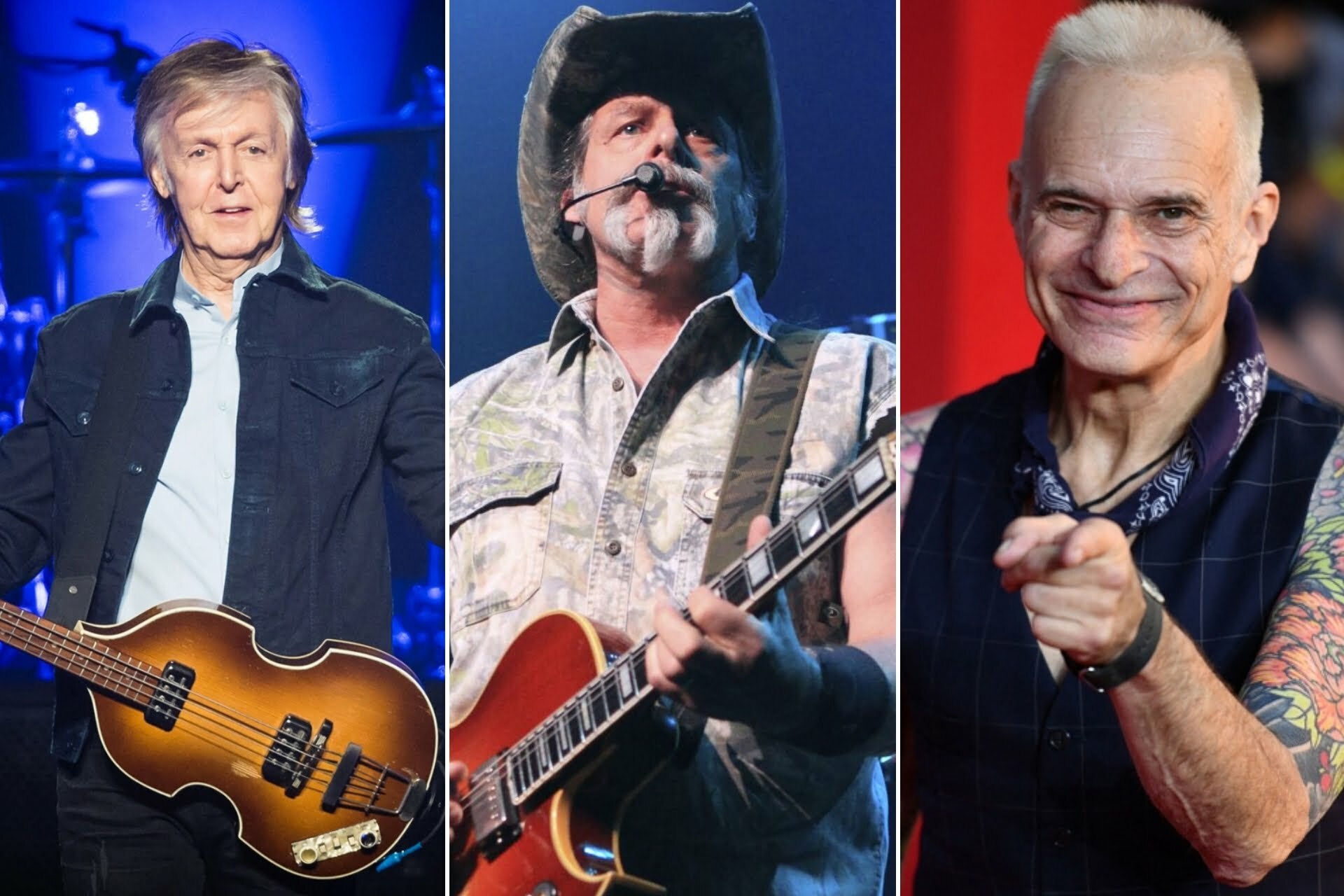 This is a world-known fact in the rock world that David Lee Roth is one of the most influential artists of all time. So, we know that he has influenced numerous people, but who are David Lee Roth's influences? In this article, we will look at David Lee Roth influences.
Let's start learning who David Lee Roth is. Known as Diamond Dave from the community, David Lee Roth was born on October 10, 1954, in Bloomington, Indiana, but the singer grew up in New Castle. He then moved to Pasadena, California, with his family and attended The Webb Schools in Claremont. He was interested in film, radio and art in his early life, as he named Al Jolson his first music idol.
When he was a young man attending Pasadena City College, David Lee Roth met the Van Halen brothers, Alex and Eddie, who were playing in a band called Mammoth. After playing in several bands for his own, David Lee Roth then contacted the Van Halen brothers and joined Mammoth, which changed its name to Van Halen soon.
Focusing on his Van Halen stint, the musician released seven studio albums throughout his nearly 25-year career. When the band's self-titled debut album was his first one with Van Halen, he appeared in the band's first six albums until Sammy Hagar replaced him in 1984. He then rejoined the band in 1996 but quit in the same year. In 2007, he reunited with his old friends again until their disbandment in 2020.
However, let's dig in to David Lee Roth's influences until today.
The Artists That Influenced David Lee Roth Until Today
"It always makes me smile when people assume I'm imitating Mick Jagger and the fellow who sang for Led Zeppelin," David Lee Roth once said. So, let's detail his influences.
The Beach Boys
The Beach Boys is one of the names that influenced David Lee Roth during his ongoing career. As he greatly admired the band, he followed some of their steps to develop himself as a lead singer. There was a song named California Girls that featured Beach Boys & David Lee Roth together.
The Beatles
Although they were a 10-year band activated from 1960 to 1970, The Beatles was such a special one for the rock world. David Lee Roth has had a different respect for The Beatles, as he covered The Beatles' Tomorrow Never Knows for his Diamond Dave album.
The Rolling Stones
Having played for over 60 years, The Rolling Stones is the most powerful rock act of all time. When the band first started playing music, Roth was only an 8-year-old kid. He grew up listening to The Rolling Stones.
The Doors
The Doors was one of the artists that influenced David Lee Roth during his career. The musician added their Soul Kitchen to his solo album, Diamond Dave, which featured a lot of cover songs from different musicians.
Ted Nugent
Ted Nugent was one of the craziest musicians in the community. He has been playing music since 1964 and is an inspiration for others. He has sixteen studio albums of his own, besides releasing seven studio albums as a member of The Amboy Dukes and two studio albums with Damn Yankees.
Nugent once called David Lee Roth "a monster." He then continued praising his personality, saying: "I love him — I hope he's happy, I hope he's healthy. He seems to know what happiness and health is; God bless him. Thank you, David, for enriching our lives with your incredible music. God bless you."
Jimi Hendrix
Jimi Hendrix was another artist David Lee Roth used to cover for his most recent solo album, Diamond Dave, released in 2003. Although Hendrix existed for eight years, from 1962 to 1970, he earned huge respect from the community. He was respected because he influenced tons of artists in the music world.
The List Of David Lee Roth Influences:
Aerosmith
Robert Plant
Frank Zappa
The Beach Boys
The Beatles
Led Zeppelin
Jimi Hendrix
The Doors
Ted Nugent
The Rolling Stones
Frank Sinatra
Louis Prima
(via inflooenz)