Dave Mustaine's Last Conversation With James Hetfield 'Didn't End Very Well'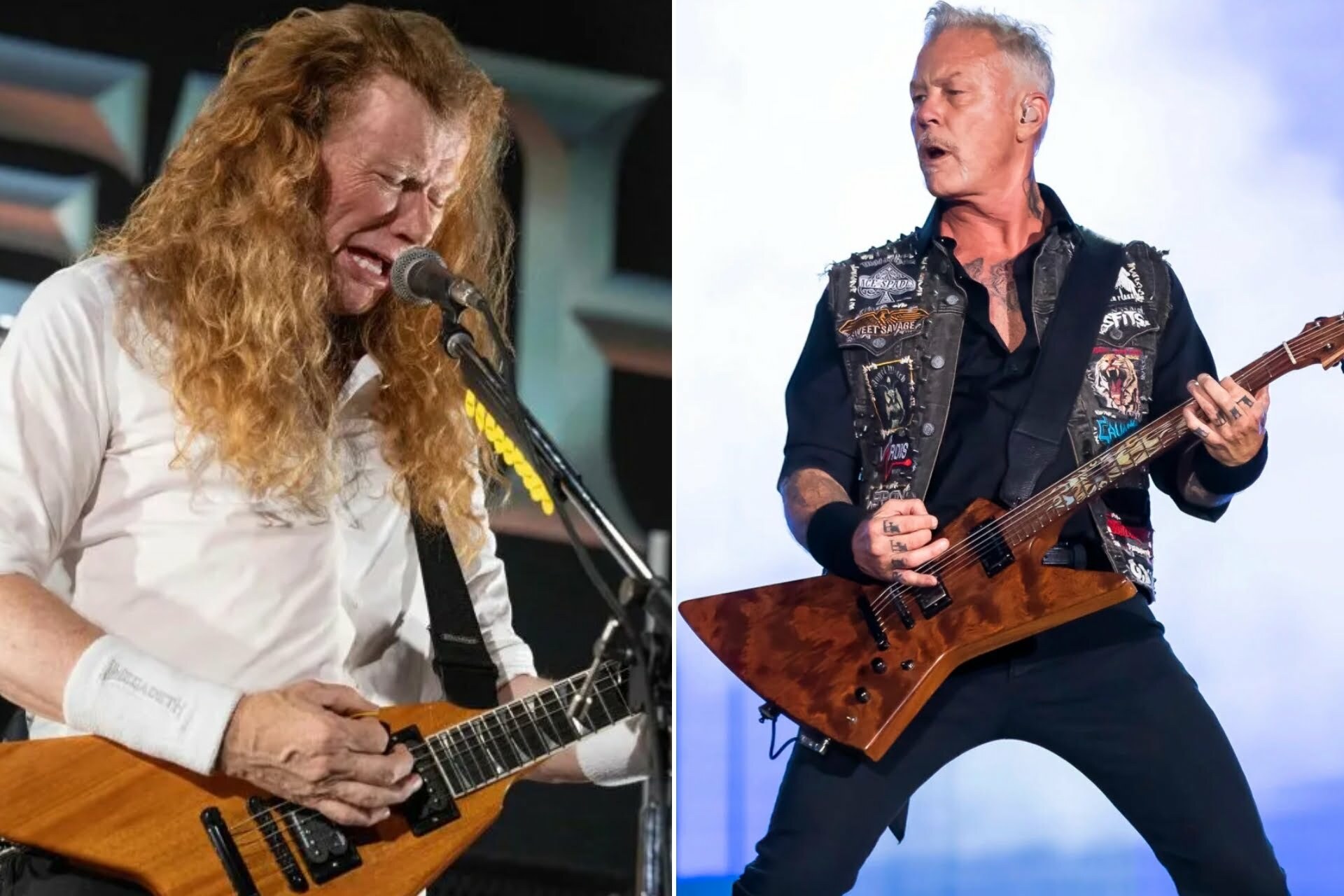 Megadeth frontman Dave Mustaine recalled his latest conversation with former bandmate James Hetfield and admitted that it didn't go well because of their past.
Dave Mustaine was a member of Metallica for two years, from 1981 to 1983. At the time, he was fired from the band due to issues with the founding members – Lars Ulrich and James Hetfield. When he left the band, Metallica hadn't released any album but was hard at work to make their debut, as they recorded a lot of things together. They debuted in 1983 with Kill 'Em All and used Dave Mustaine's own recordings, even though he didn't want to. They then used some of his stuff in the second album, Ride The Lightning, but didn't give him any publishing rights.
In the middle of this past month(November), Dave Mustaine admitted that he and James Hetfield were in touch about making something new. They had plans to do a project together, but it has yet to happen in which they haven't talked to each other for a while. He also said they were trying to clear problems to do a new project with Metallica, but his disagreement with Lars Ulrich prevented this.
However, in his recent appearance on Song Facts, Dave Mustaine detailed his latest conversation with James Hetfield and opened up about the last words he told this past November. According to him, his conversation with James Hetfield didn't end peacefully. Explaining the reason, he cited they remembered problematic old days.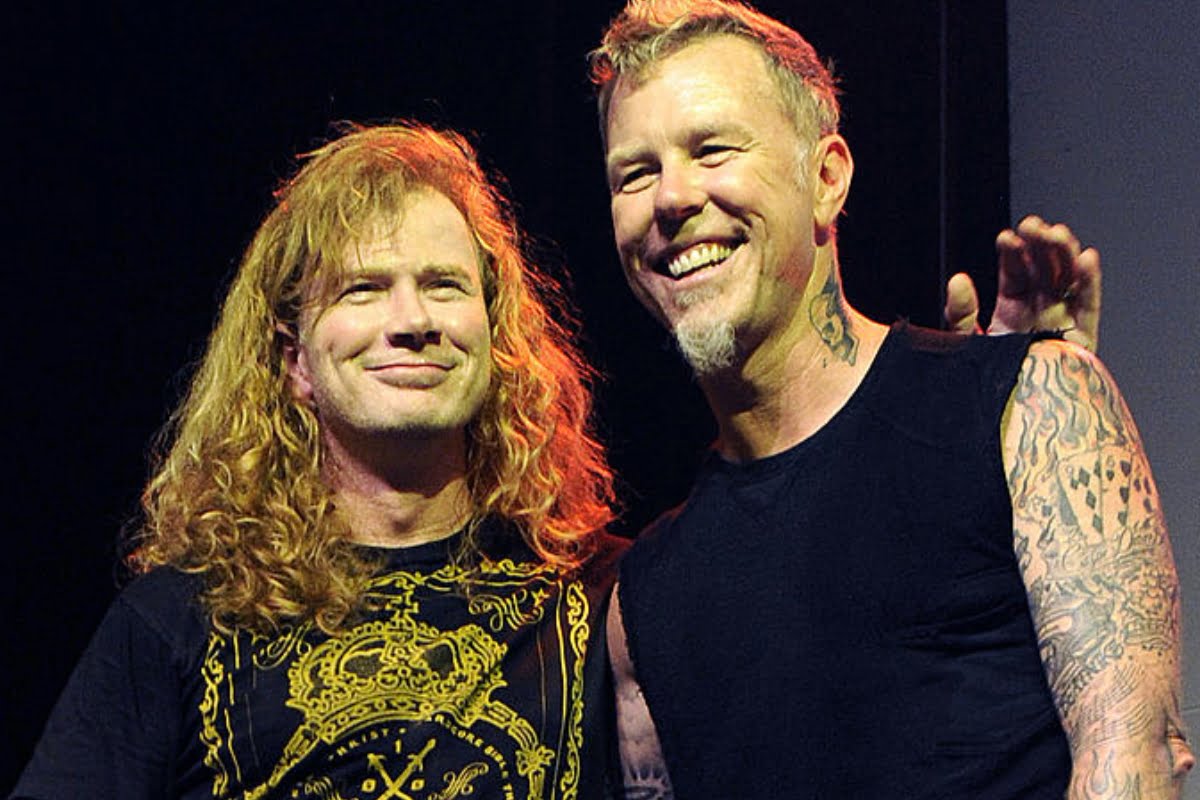 "The last time we talked it didn't end very well because we have some memory of a couple of things that took place when I was in the band," he recalls. "I remember it one way and he is saying that it happened another. But it's about somebody else – it's not even him. He's talking to me on behalf of 'you know who' [the drummer Lars Ulrich].
"They wanted to release No Life 'Til Leather – 27 songs, posters, flyers, pictures, everything. I said I would love to do this thing, and James said, 'Look, we fucked up. The last three things we've done failed abysmally.'"
Dave Mustaine Admits He Is Open To Work With James Hetfield
Dave then revealed James was talking about their collaboration with Lou Reed for Lulu, the touring music festival Orion Music + More, and the thriller concert film Metallica: Through the Never. He added his opinion on those projects at the end: "I don't see them as a failure."
Continuing to detail his conversation with Hetfield, Mustaine touched on the thing that Metallica didn't pay his rights for the first two albums. He said that was why there was no reconciliation between the two sides.
"But, I had said, 'Yeah, I'd be interested,'" he continues. "And he said, 'We'd like to get everything right with all the history, the publishing and stuff.' And I said, 'Good.' Because part of the reason why we haven't been able to really reconcile is because I had songs that when I left I didn't want them to record, and they went ahead and recorded them but they didn't pay me what my share of the songs were.
"James and I wrote 'Metal Militia' and 'Phantom Lord' – every note. And somehow, on the record [Kill 'Em All] it says Lars gets 10%. And on 'Metal Militia' that Kirk gets some of it, and he wasn't even in the band!
"So I've come to terms with it, and when he said, 'We'd like to get this right,' I said, 'Great. Let's do it. I have no problem.' And when I said, 'This is what it is,' he said, 'No. It's kind of what it was, and that's how it is.'
"And I thought to myself, you know what? When you guys did that to me before, it was not cool. I said, 'Don't use my stuff' and you did it, and then didn't give me my fair share. So why would I want to willingly enter into something like that? I wouldn't. So that's where we stand right now."
Dave Mustaine admits he is open to working with James Hetfield as well as he is open to working with Lars Ulrich.
"I would love to work with James," he comments. "I'd like to work with Lars again, too, but I think the real talent in Metallica has always been around the guitar – everybody makes fun of the drums."