Chad Kroeger Names James Hetfield His Rock God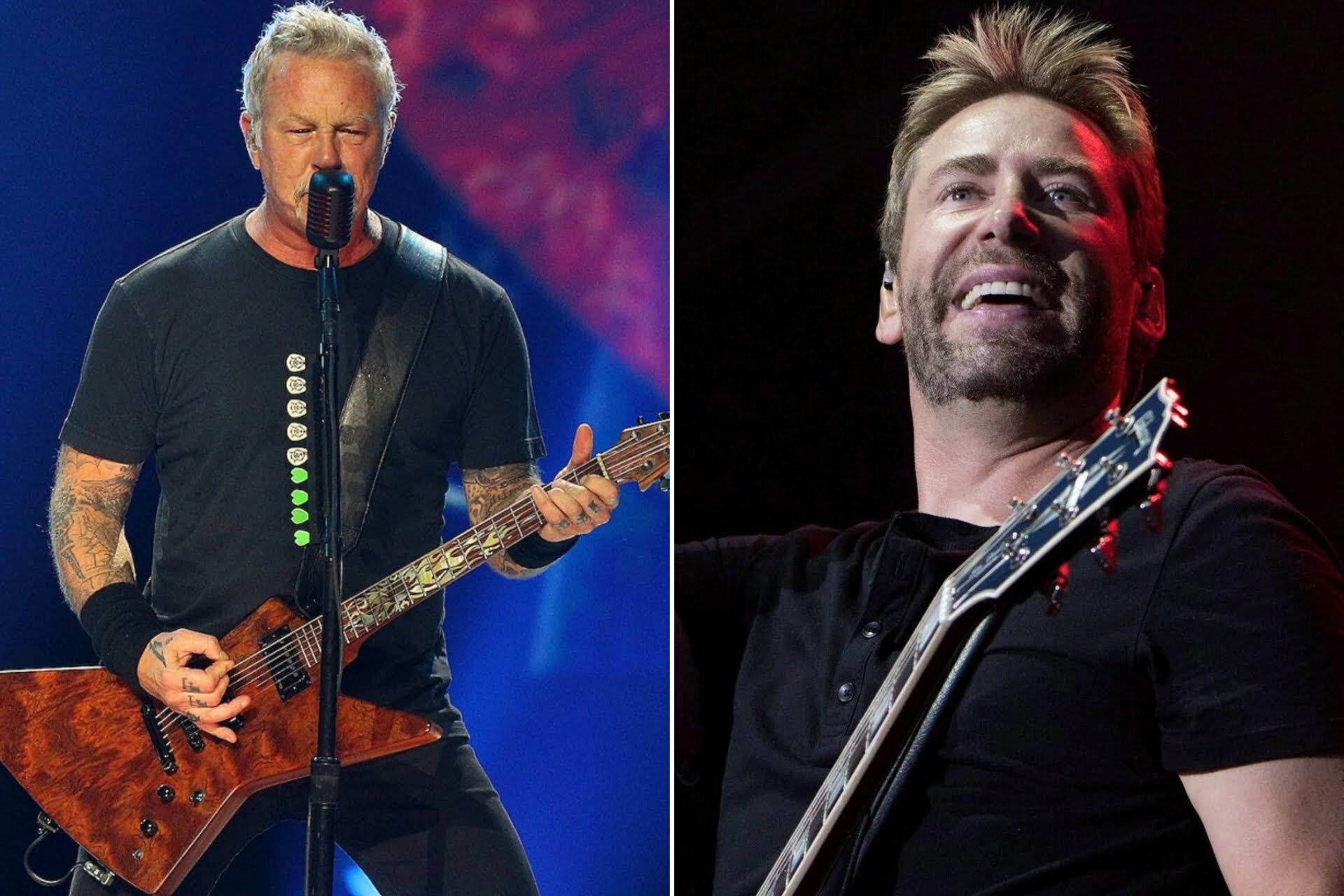 Nickelback singer Chad Kroeger named James Hetfield his rock god during his appearance on BBC's The Rock Show With Johnnie Walker show.
James Hetfield has been a member of his co-founded heavy metal band Metallica since they first started playing music in 1981. He is considered one of the most powerful voices of rock, as he was ranked 24 by Hit Parader on their list of the 100 Greatest Metal Vocalists of All Time. To this day, he has influenced many artists and touched thousands of people's life.
Chad Kroeger became one of the musicians that he influenced during his career. During the Rock God segment of the show, the singer revealed why James Hetfield became his rock god, saying there's something special about him.
"The artist I'd like to choose as my rock god got to be James Hetfield," Kroeger says. "I mean, have you seen Metallica play? There's something about James [Hetfield] live that just makes me wanna grit my teeth and scream along."
In the continuation, Kroeger recalled Metallica's playing such a huge show in Paris and described himself as a lucky guy to see them during that great show.
"I was lucky enough to be sidestage and see them play in Paris in front of 70 thousand people and then get a chance to go back and hang out with James afterwards," he reveals.
Concluding, the musician praised James Hetfield, saying: "He's not only talented — amazing singer, songwriter, guitar player — but he's also one of the sweetest people you could ever meet. So, that's gotta be my choice."
Back in the day, Chad Kroeger cited Metallica one of his first influences in music. It was evident that James had a big affect in this thought.