The 5 Guitarists That Tony Iommi Named His Favorites Of All Time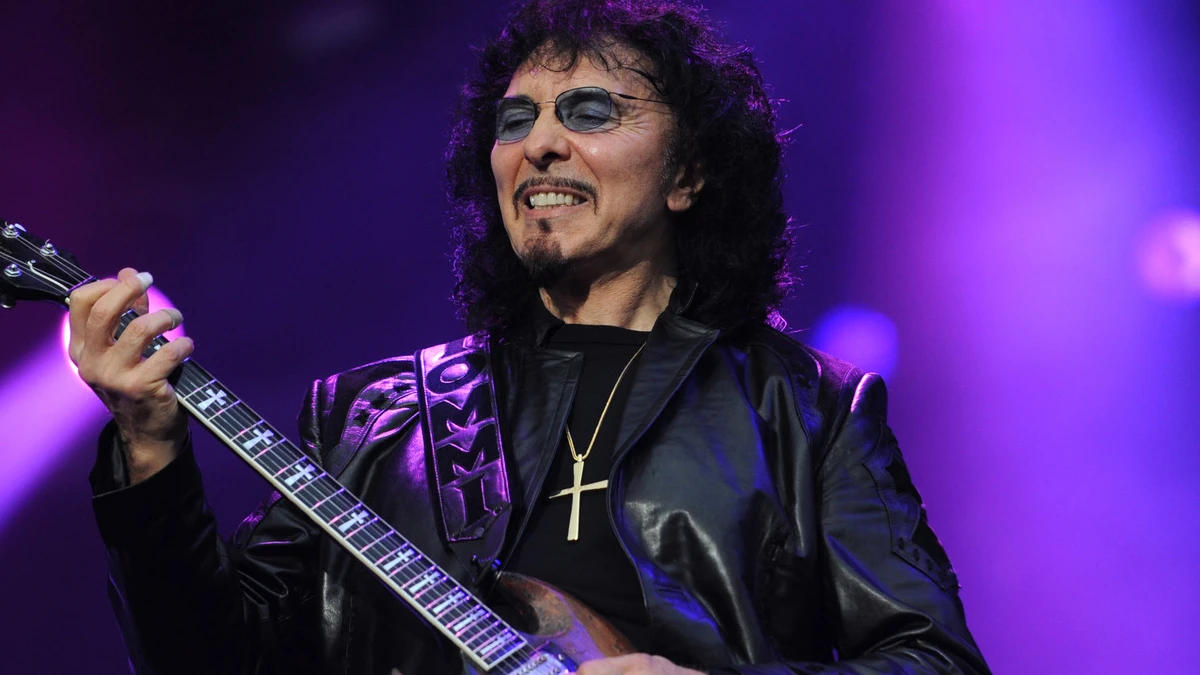 Tony Iommi is a music icon that is considered one of the greatest guitarists of all time. He is known for being a member of the Black Sabbath. However, a tragic accident at a sheet metal factory, where he worked as a machine operator, resulted in the loss of the tips of two fingers on his right hand, which threatened to end his guitar-playing dreams. In this article, we will name the guitarists that Tony Iommi picked as his favorites of all time.
Iommi's musical journey began when he picked up the guitar at the age of 15. He adapted and developed a unique playing style by using prosthetic fingertips and tuning his guitar to a lower pitch, which gave Black Sabbath their signature sound. Along with his bandmates Ozzy Osbourne, Geezer Butler, and Bill Ward, Iommi co-founded Black Sabbath in 1968, and the band quickly gained a following with their dark, heavy, and often satanic-themed music.
Over the years, Iommi has been widely recognized as one of the most influential guitarists in the history of heavy metal, with his riffs and solos inspiring countless musicians in the genre. He has also collaborated with many other notable musicians, including Ian Gillan, Glenn Hughes, and Brian May, among others.
However, let's learn about Tony Iommi's favorite guitarist ever.
The 5 Guitarists That Tony Iommi Named His Favorites Ever
In 2020, Tony Iommi sat with Guitarist Magazine to discuss his musical heroes. During the interview, he gave some names that influenced him during his career. While speaking about Eddie Van Halen, Iommi praised his late close friend.
"We took Van Halen on their first big tour," Iommi says. "They were with us for eight months. Eddie was playing things I'd never seen before."
#5. Buddy Holly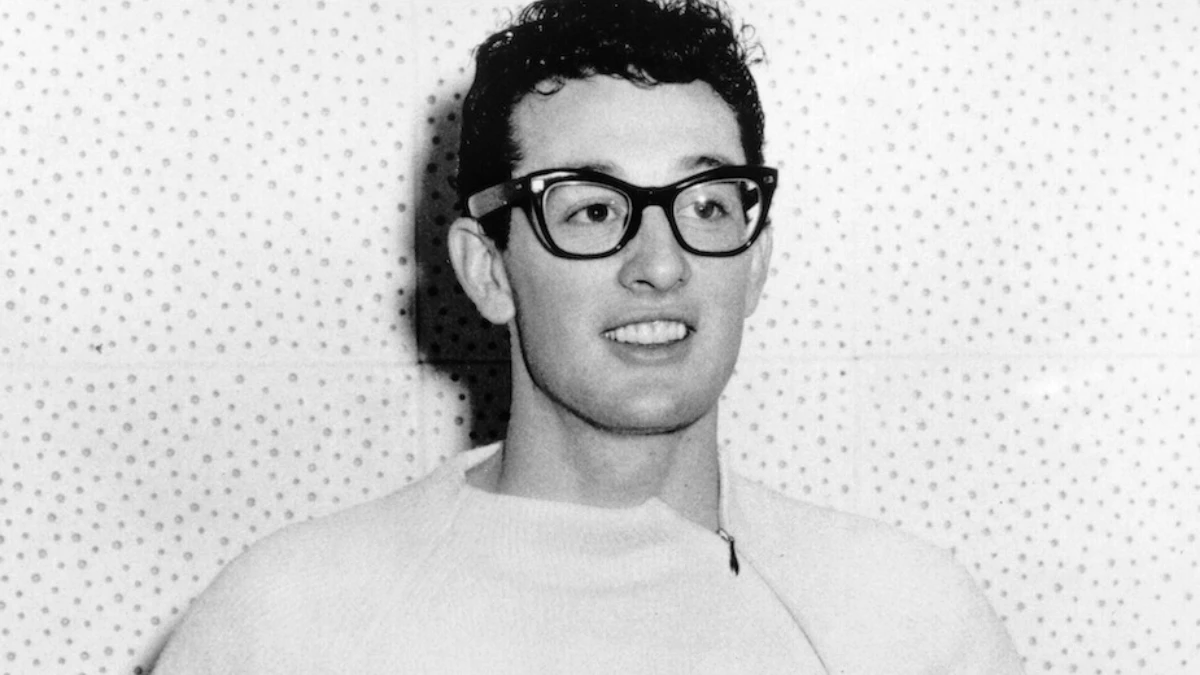 One of those guitarists that Tony Iommi named his favorite was Buddy Holly, who was an American singer, songwriter, and guitarist who is widely regarded as one of the pioneers of rock and roll. He was heavily influenced by country music and the blues, but he also drew inspiration from the emerging rock and roll genre that was taking the world by storm.
The late music legend first came to prominence in 1957 with his hit song That'll Be the Day. The song became a massive commercial success, reaching number one on the US Billboard Hot 100 chart and launching Holly's career as a rock and roll star. Over the next few years, Holly continued to record and perform hit songs, including Peggy Sue, Everyday, and Oh Boy! He was known for his catchy melodies, clever lyrics, and energetic performances.
Despite his short career, Buddy Holly influenced countless musicians in the genre. He paved the way for future artists to experiment with new sounds and styles. Today, Holly's legacy lives on through his music, which continues to be celebrated and enjoyed by fans around the world.
#4. Chuck Berry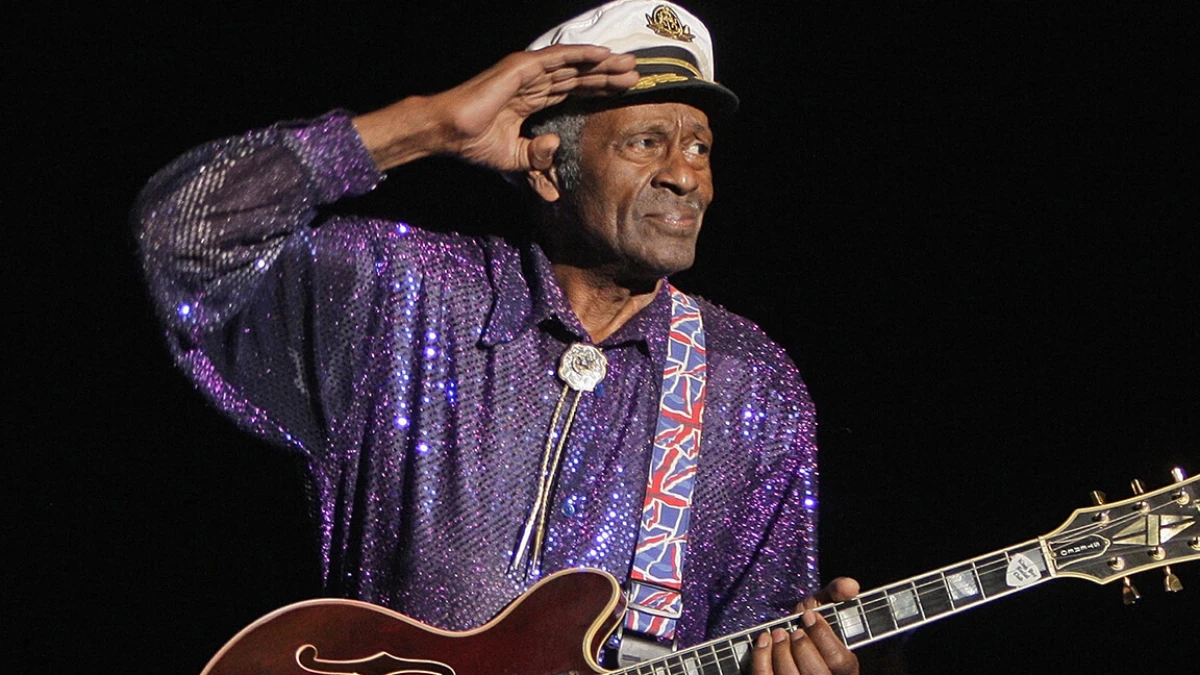 Chuck Berry was also the one that Tony Iommi named one of his favorite guitarists of all time. His unique blend of blues, country, and R&B influences helped to define the early sound of rock and roll. He rose to fame in the 1950s with hits like Maybellene, Roll Over Beethoven, and Johnny B. Goode, which showcased his signature guitar riffs and clever lyrics.
Throughout his career, Berry's music inspired countless musicians, including The Beatles, The Rolling Stones, and Jimi Hendrix, among others. His guitar playing and songwriting style helped to shape the sound of rock and roll and paved the way for future generations of musicians. Chuck Berry passed away on March 18, 2017, at the age of 90, but his legacy as a rock and roll pioneer lives on.
Back in 2021, Iommi revealed his admiration for Chuck Berry, saying that he started playing music after listening to him.
"I really wanted to be a drummer, initially," Iommi told Liz Barnes. "But of course, the house I lived in was very tiny. There was no way my parents would buy me a kit of drums. I would have nowhere to put them for a start.
"I sort of took to the guitar, and I really enjoyed the thought of having a guitar. So I could just sit in the bedroom, practice and play. I sort of got into rock and roll listening to Chuck Berry and all the old rockers."
#3. Eric Clapton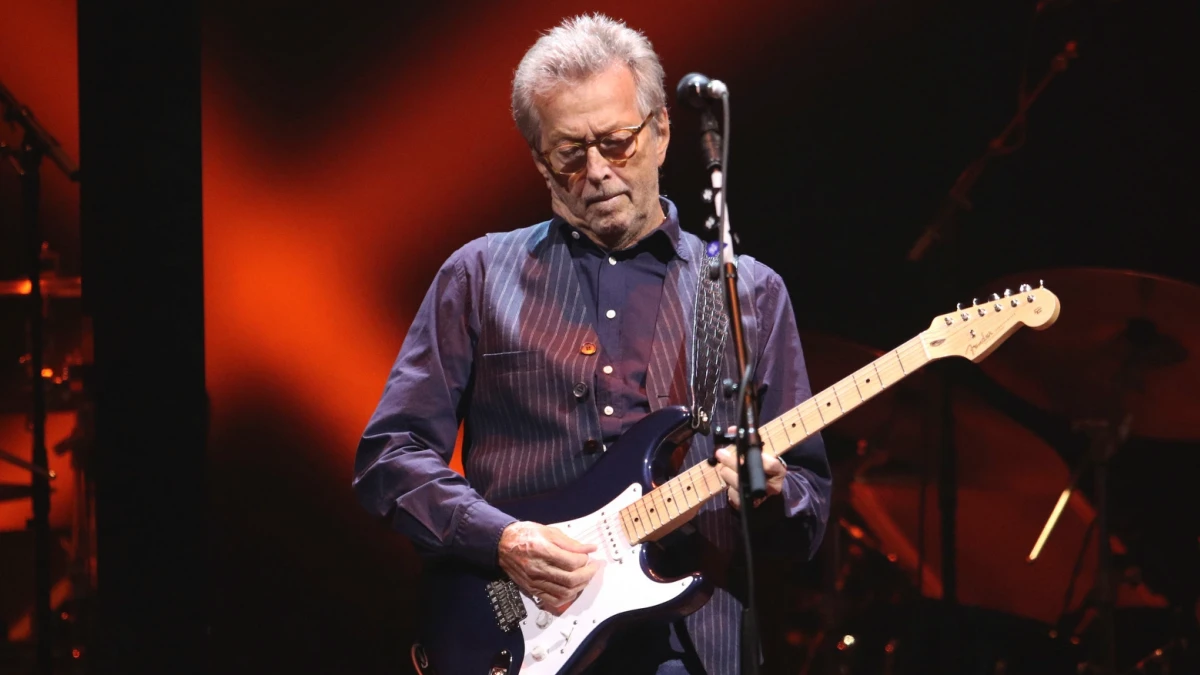 Eric Clapton has been a major figure in the industry for more than five decades, leaving an indelible mark on the rock and blues scene. From his early days with The Yardbirds and Cream to his solo career and collaborations with other artists, Clapton's influence on music is immeasurable.
In 1963, Clapton joined The Yardbirds. He quickly became known for his virtuosic guitar playing and helped to define the band's sound with hits like For Your Love and Heart Full of Soul. After leaving The Yardbirds, Clapton joined John Mayall & the Bluesbreakers, where he gained recognition for his blues-based guitar playing. He later formed Cream with bassist Jack Bruce and drummer Ginger Baker.
Cream disbanded in 1968, and Clapton went on to pursue a solo career. He released his first solo album, Eric Clapton, in 1970, which included the hit single After Midnight. Over the years, he released numerous classic albums, including 461 Ocean Boulevard, Slowhand, and Unplugged.
#2. Eddie Van Halen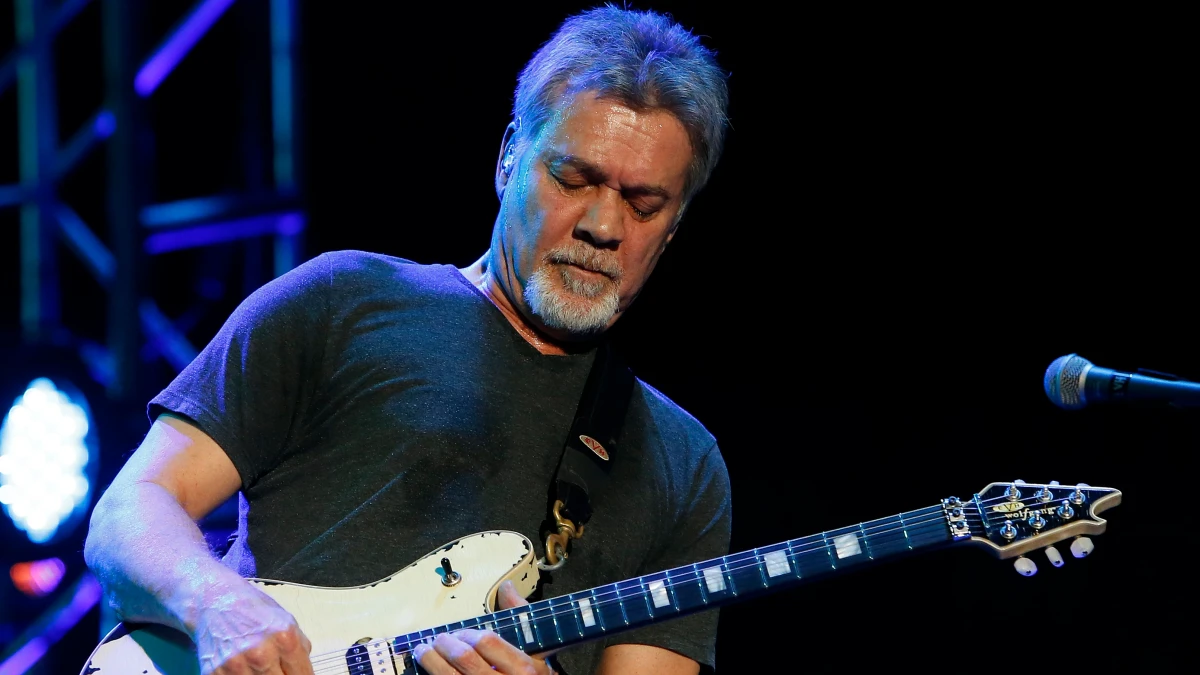 Tony Iommi also named Eddie Van Halen one of his favorites ever. The guitar legend dominated the whole rock scene with his unique style that combined finger-tapping, two-handed tapping, and harmonics, among other techniques. His solos were often described as lightning-fast and his riffs were instantly recognizable.
Eddie Van Halen inspired countless other musicians and helped to shape the sound of rock and roll in the 1980s and beyond. His innovations paved the way for many guitarists to come, and his influence can be heard in countless songs across many genres.
During an interview with Guitar World back in 2021, Iommi looked back on Black Sabbath's sharing stage with Van Halen. He praised the band.
"I didn't know very much about Van Halen at all," he says. "But when I first heard them it was like, 'Bloody hell!' They were so energetic, such great players, and they had good songs. We were just like, 'Wow, blimey, these are really good!'"
#1. Jimi Hendrix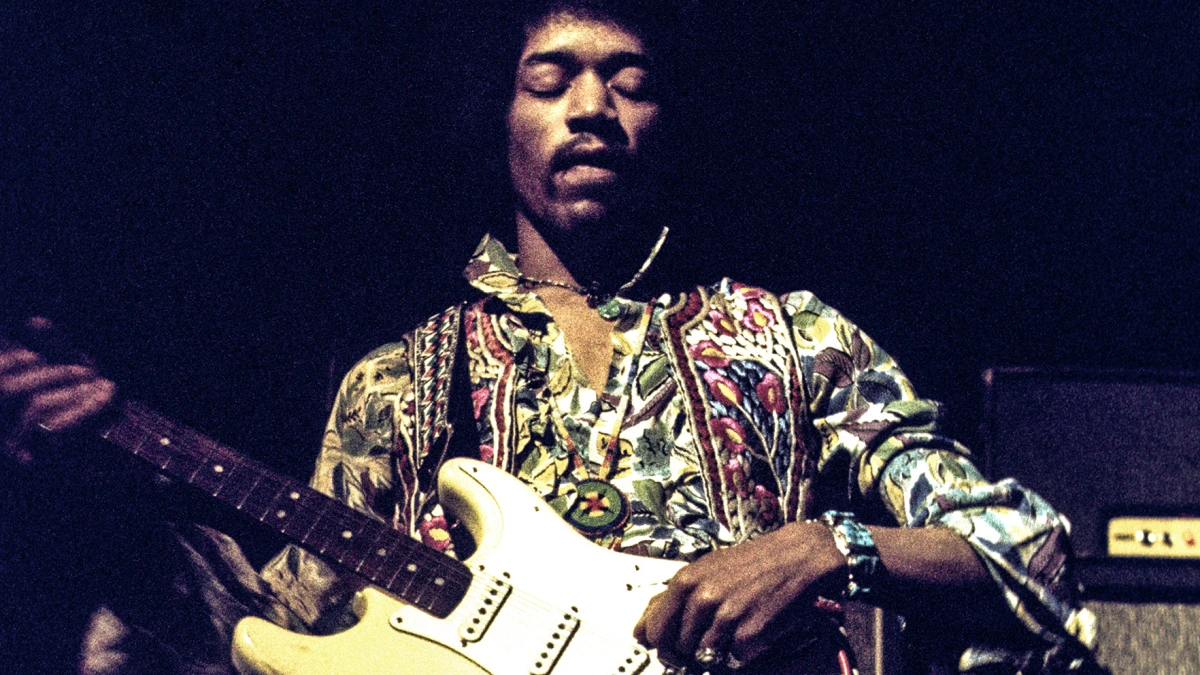 Lastly, Jimi Hendrix was also the guitarist that Tony Iommi named his favorite of all time. His legacy is one of innovation, creativity, and a passion for pushing the boundaries of what was possible in music. The late guitar legend's unique playing style and soulful sound helped to redefine the guitar and set a new standard for rock and roll.
Hendrix's playing style was unlike anything that had come before it. He used distortion, feedback, and other effects to create a sound that was both otherworldly and deeply emotive. He was a master of improvisation, frequently incorporating elements of blues, rock, jazz, and R&B into his playing. His innovative techniques included playing the guitar upside down and using his teeth and tongue to manipulate the strings.
Hendrix's career took off in the mid-1960s, when he moved to London and formed the Jimi Hendrix Experience. The band quickly gained a reputation for their electrifying live performances and Hendrix's show-stopping guitar solos. In 1967, they released their debut album, Are You Experienced, which included such classic songs as Purple Haze, Hey Joe, and The Wind Cries Mary.
In the past, Tony Iommi named Purple Haze his favorite Jimi Hendrix song ever, saying: "Well, I think he came up with something at the time that got so much excitement in it, his style of playing, playing upside down. And just the aggression and the way and he would do stuff behind his neck. Just things that didn't happen."
Tony Iommi's Favorite Guitarists:
Buddy Holly
Chuck Berry
Eric Clapton
Eddie Van Halen
Jimi Hendrix