David Lee Roth Forces To Cancel Two Sold-Out Shows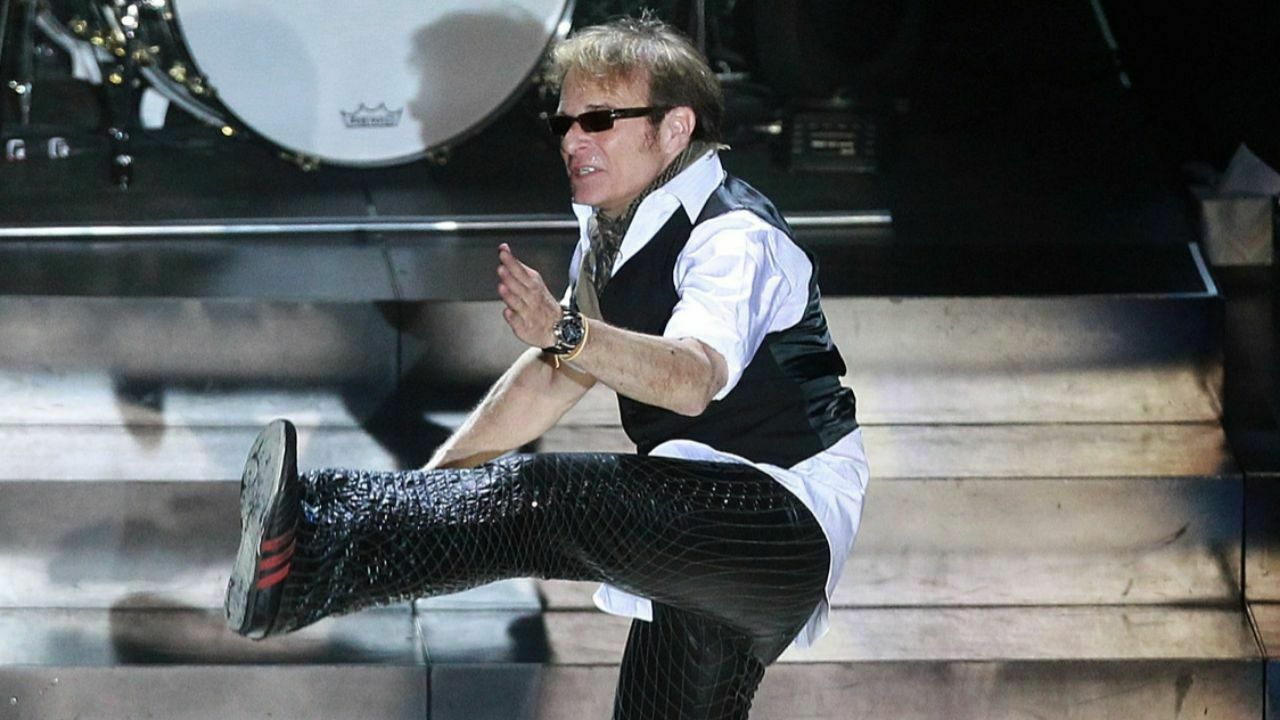 KTNV reports that Van Halen singer David Lee Roth has just announced that his New Year's Eve and New Year's Day shows on December 31st and January 1st, respectively, have been canceled due to the COVID-19 problem.
David Lee Roth gained international fame for being the lead vocalist of Van Halen across three stints. At first, the musician performed as a member of the band from 1974 to 1985. Later, he rejoined the band in 1996 and departed in the same year. Lastly, Roth rejoined Van Halen in 2006 and rocked the fans until the band's disbandment in 2020 following the passing of Eddie Van Halen.
Out of that, David Lee Roth has launched his solo career in 1985. Debuted in 1986 with Eat 'Em And Smile, David Lee Roth's solo discography includes 6 solo studio albums. Releasing numerous RIAA-certified platinum albums, Roth released his latest solo studio album in 2003, named Diamond Dave.
In early October, David Lee Roth had marked his upcoming shows at House of Blues at Mandalay Bay and said that he would retire after those dates. At the time, his final show at his Las Vegas residency was scheduled for January 8.
— David Lee Roth (@DavidLeeRoth) December 6, 2021
Recently, David Lee Roth has shared with his fans that he was forced to cancel upcoming two shows due to COVID-19 diseases. Announcing that his December 31st and January 1st shows have been canceled, Roth added that the refunds of the shows will be automatically processed as soon as possible.
"Due to unforeseen circumstances related to COVID and out of an abundance of caution for those working and attending the shows, the David Lee Roth performances scheduled for Dec. 31, 2021, and Jan. 1, 2022, have been canceled.
"Refunds will be automatically processed, and ticketholders will be notified directly."
David Lee Roth Isn't Going To Retire Yet
Back in this past December, David Lee Roth had announced that he extended his farewell shows. Announcing additional dates via audio message, Roth had said that he will be performing next January 14-15 and next January 21-22. In his audio message, Roth had also admitted that he extended his shows because he didn't want to piss more people off.
"David Lee here," Roth said. "I had no idea how many people wanted to see me go. Okay, that sounded wrong. [Laughs]
"All right. Don't turn it off. David Lee here, for the second time. I had no idea how many of you wanted to pay to see me go. [Laughs]
"So I'm putting more tickets on sale, instead of doing the wrong thing and pissing more people off. I have industry professionals now ringing in, telling me, 'Dave, at your age, you should be in the middle of your third retirement. Did you watch 'Rocky' movies? He's on his seventh. Same guy, 'Rambo' — fifth. He's about 14 retirements ahead of you.' Just when I get out, they drag me back in.
"Look, I'm vulnerable. I feel sensitive. If I sound that way to you, I'm in the middle of my first retirement.
"I'm gonna extend my world goodbye tour of Las Vegas at the House Of Blues for two more weekends — like any good fucking barbecue. Just like you would, if you could."