Ted Nugent Blasts Dee Snider Over Mocking His Sickness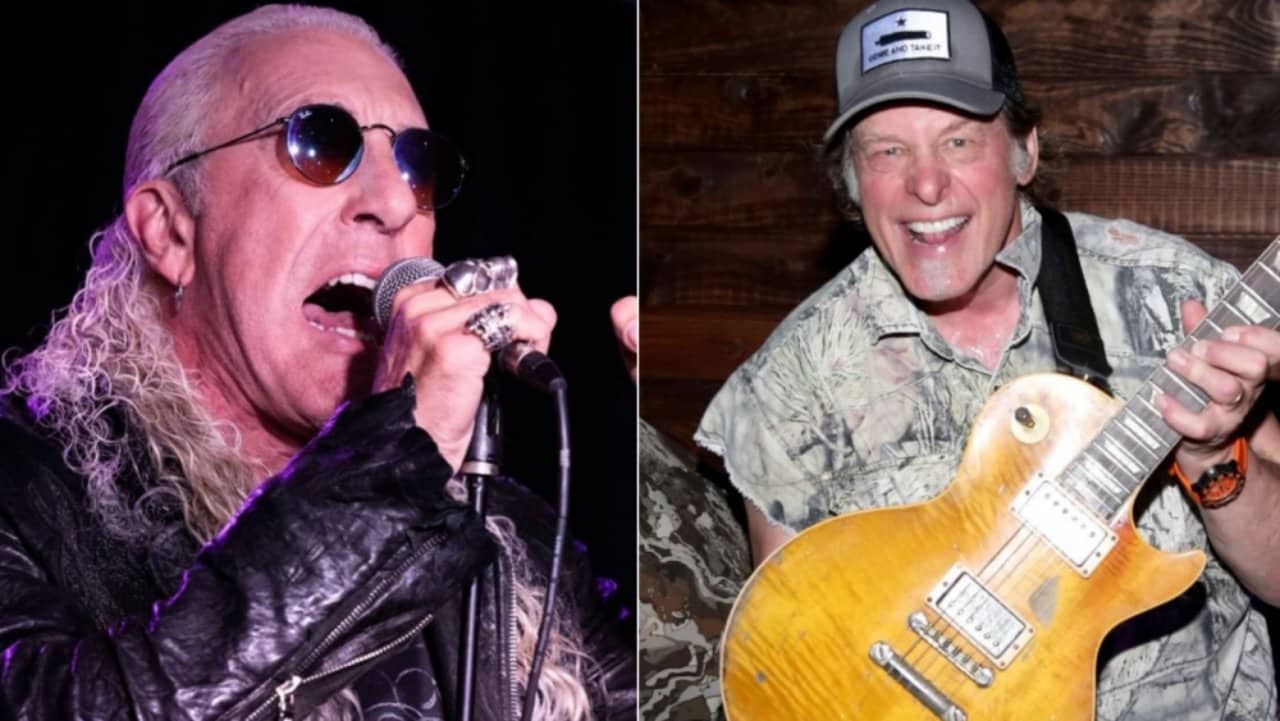 The hard rock legend Ted Nugent has broken his silence on Twisted Sister singer Dee Snider's mocking his sickness back in the day that he got tested positive for COVID-19 and blasted him.
Ted Nugent has been considered an icon of the history of rock since his existence in music in 1964. He has played numerous shows and has released 16 solo studio albums during that unique period. Contributing to the growing up of the community with his epic stuff, Ted Nugent received great respect for his works with The Amboy Dukes, which was a rock band formed in Chicago in 1964.
Out of music, Ted Nugent is an activist and has never hidden his thoughts about any topic in his mind. Having a huge social media audience, Nugent every time shares his political views or criticisms, praises, and admiration for musicians or artists on his official social media pages. In addition to his musical journey, Nugent also has hunting hobbies and his vociferous advocacy of gun ownership rights.
Just like Ted Nugent, Dee Snider shares his own remarks by using his official Twitter account as well. For the past few years, he has been an incredibly active person on social media and trying to be a voice for people who has the same opinion as him. Back in April 2021, Dee Snider mocked Nugent's getting tested positive for COVID-19 because Nugent hasn't believed in the disease. That comments hurt Nugent, even though it has been more than a year since then.
Recently, during his recent livestream on May 20, Ted Nugent talked about Snider's mocking him back in the day. Revealing that he thought Snider was a good guy, Nugent admitted that Snider's celebrating his sickness hurt him deeply. According to Ted, it was a rotten movement.
"Dee Snider — a nice guy, I thought," Nugent says. "But if you make fun of someone getting sick, you're not a nice guy, Dee. What happened to you? We always got along. And then you celebrated my sickness. And you don't know how rotten that is? Why don't you know how rot… Dee, you're not a rotten guy."
Ted Nugent Asks 'What Caused That Nasty Hate'
The 73-year-old rocker then pushed back Snider and said he has to talk with Nugent if he has a problem with him. Wondering what caused that nasty hate on them, Nugent showed off his surprise and looked a little bit upset because he still thinks that Snider is a good father and a good husband.
"Dee, if you have a problem with Ted Nugent, there's only one person you should discuss that with: Ted Nugent," he continued. "If I have a problem with Dee Snider, I'm addressing you, Dee; I would like to talk to you.
"What caused that nasty, nasty hate? 'Well, you said bad things about Hillary Clinton.' Because Hillary Clinton destroys everything she touches. She's a dishonest, tyrannical, oath-violating criminal. That's not mean; that's the truth. Well, you said '[she should] suck my machine gun.'
"Dee, Dee, my friend — have you ever said 'F.U.' to someone but not really intentionally pursuing sex with that person? Are you kidding me? Do you think I would ever want her lips anywhere near my firearms? You're not aware of street terms? You must be. You must be. 'Cause I understand you're a good father and a good husband. So why were you such a prick at that moment? I just don't get it."
That was not the first time Dee Snider mocked Ted Nugent. Encouraging people about vaccines back in 2021, the full-vaccinated person Dee Snider had defended that the pandemic was still going. He also stated that it would not be ended if people were not vaccinated. Dee added at the end of his words that they would be like Ted Nugent if they wouldn't be vaccinated.
"THIS SHIT AIN'T OVER YET," Dee Snider tweeted in 2021. "GET VACCINATED…OR (possibly) BE LIKE TED NUGENT!"
THIS SHIT AIN'T OVER YET! GET VACCINATED…OR (possibly) BE LIKE TED NUGENT!
Why Americans should be concerned by India's COVID tsunami https://t.co/wPzatg897a

— Dee Snider🇺🇸🎤 (@deesnider) April 22, 2021