Saxon Vocalist Biff Byford Talks About His Surprise Pre-Band Job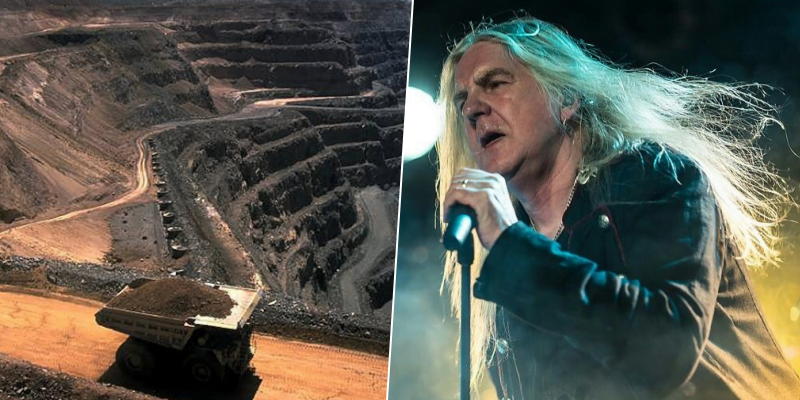 In a recent radio appearance, Biff Byford, the vocalist of the 43-year English heavy metal band Saxon, has talked about his pre-band job and remembered his coal miner times before the Saxon founded in 1977.
While he talks about his coal mine times, Biff said:
"The coal mine that I was supposed to go to was, it was only three-foot-high, so they said I was too tall, I had to bend down to two-foot-six to get the coal, so it was a no-go.
"So they put me on a job firing a big ball that drove the steam engines, which was great. It had a big, huge steam engine – lots of noise and clanking and hissing – and it was a good job, I liked it."
Biff also touched the situation in the mine and the people inside it. He also talked about how excellent miners they are and added that the side effects of coal dust are bad.
"As you're going in a coal mine, it's quite big when you get down there, and then it gets smaller and smaller as you get to the face, but it's mostly Polish guys that must have come after the war, I suppose.
"And they were all, like, four-foot-six, five-foot… they were the perfect miners, really. It wasn't a profession they chose, no, it was dangerous, and the side effects were bad with the coal dust."
One of the greatest vocalists of the metal community, Biff Byford, is singing with the heavy metal heroes Saxon since 1977.