Ted Nugent Believes Being Sober Is The 'Key To An Endless Career'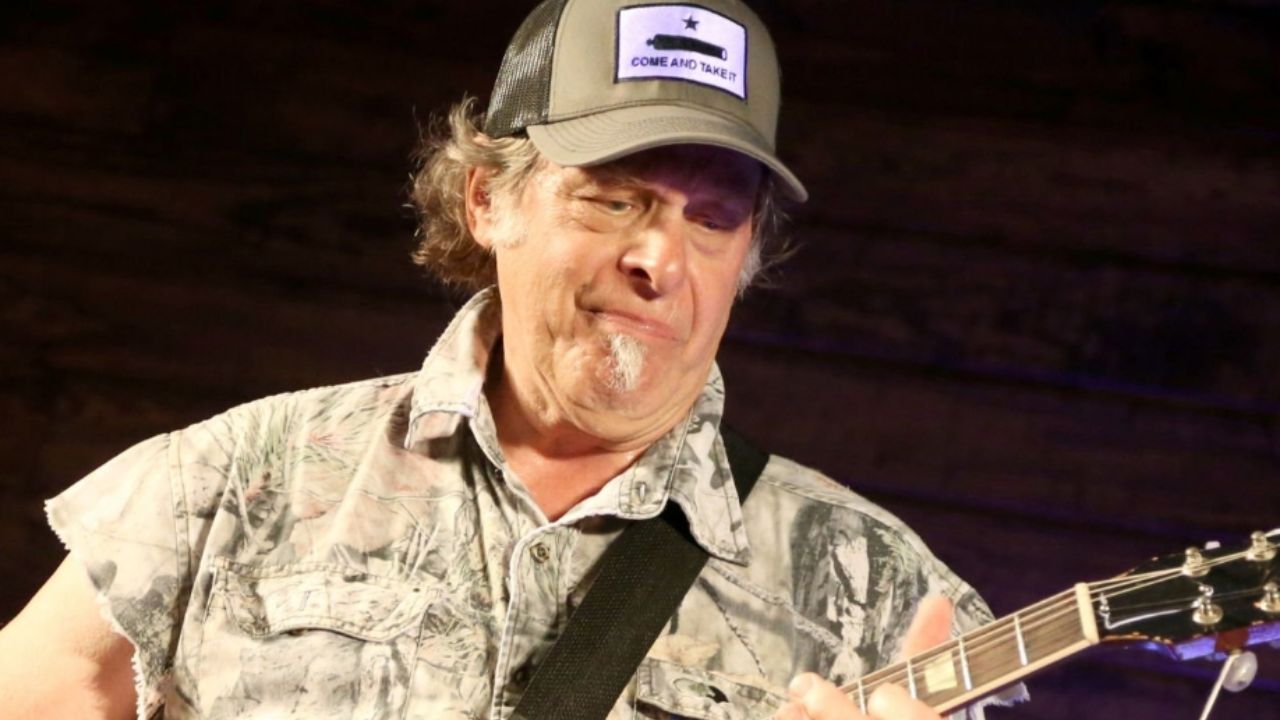 Ted Nugent showed off during his recent The Nightly Nuge episode that being sober and taking care of yourself is the key to an endless and good career.
As you know, Ted Nugent has been creating music since he started playing professionally in 1964. Although he came to world prominence for being the occasional lead vocalist and lead guitarist of The Amboy Dukes, Nugent has also proved himself with stuff he released as a solo musician. During his ongoing journey as a solo, he released 16 studio albums. Debuted in 1975 with the self-titled Ted Nugent, the musician's most recent album named Detroit Muscles.
Spending more than 6 decades in the rock community, Ted Nugent is widely considered one of the most influential musicians ever. Since he started playing music during his youth, Nugent has toured all over the world. Releasing 7 different studio albums as a member of The Amboy Dukes, Nugent contributed to Damn Yankees' two albums in total. Ted Nugent, who has not used alcohol or drugs in the 74 years since he was born, is still clean, and he is proud of it, as he tells that every single time he had.
However, Ted Nugent once again defended being sober. This time, he did it by giving an example from his career. Pointing out the time he started playing music professionally, Nugent said he has been sober for over 74 years and that he is proud of it.
"I communicate with people from all around the world and people that are attending the Ted Nugent Detroit Muscle Tour in 2022," Nugent said (as transcribed by MetalCastle.net). "This is 66 years later when I started playing professionally.
"I started playing professionally 66 years ago. I think I played Walt's Malts Shop, and I got paid in one vanilla malt. And I think I got some chips out of the deal. But the point is – I've been doing this for 66 years. But it's important for me to celebrate that I do often – I'm 74 years clean and sober."
Ted Nugent Is Proud Of Being Sober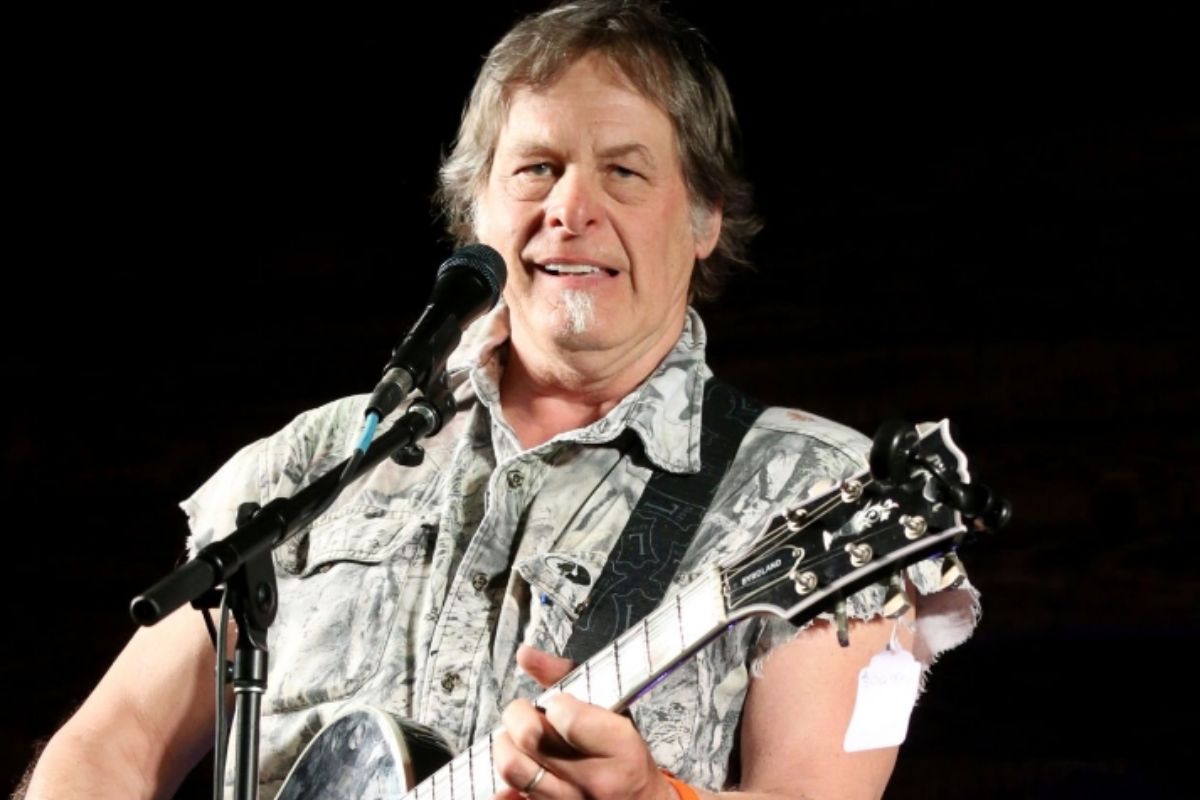 Ted Nugent then mentioned his close friend's possible reaction to the show he played at Arcata Theater on July 25, 2022. According to him, his friend, who attended tons of musicians' shows such as Metallica, Styx, ZZ Top, Bruce Springsteen and more, told him that that show was the best. It was because the audience was insane while Nugent was playing the whole show. Elsewhere, Nugent repeated that he is still proud of being sober, as it let his guitar tone out of the body.
"I had a buddy the other night in Saint Charles, Illinois, at the Arcata Theater… Might have been the best 90 minutes of music outrage of my life," he continued. "And, think of that, 6804 concerts. He's been over to 100 of my concerts from The Amboy Dukes in 1965 through The Damn Yankees and my solo career… over a hundred Nugent concerts. And this guy was bug-eyed – he goes to everybody, Styx, ZZ Top, AC/DC, he goes to a Bruce Springsteen show – why I don't know – but he goes to all these different musical events. A Metallica and all the greatest bands in the world – he was bug-eyed and emotional. And he said, 'Ted, I've been to over a hundred of your concerts and I go to the greatest concerts in the world… I've just never seen anything like this.'
"Every one of my songs in my guitar tone, I'm always experimenting with guitars and amplifiers and strings and tubes and cables. And, my guitar tone is just out of the body. So, yes, that guy identified is what everybody's identifying.
"At 74 when you're clean and sober and you take good care of yourself, [and when] you eat smart, you plenty of rest… And don't be fool by the bags under my eyes. Those are actually ammo bags. So, don't worry about the bags under my eyes.
"Yes, there's a spirit of vitality and unlimited piss and vinegar and a love of musical adventure creativity that goes into every concert. So, that guy was accurate, and I know if I wasn't me, I'd be in the front row watching me every night. Because I'm a riot."
Ted Nugent's Comments On Stolen The Eagles Lyrics
On July 23's The Nightly Nuge show, Ted Nugent talked about the recent news Rock and Roll Hall of Fame curator charged on to sell the stolen hand-written The Eagles lyrics. Nugent blasted Rock Hall, saying that there is still dishonesty on the Rock Hall side.
"Well, isn't that fascinating, that there's dishonesty and criminal behavior going on within the confines of the Rock And Roll Hall Of Fame?" Nugent asked (as transcribed by MetalCastle.net).
"My comment on the Rock And Roll Hall Of Fame is I never speak from a personal anger that I'm not in it. I never reference that I should be in it, though obviously I should be in it.
"But that Grandmaster Flash and Madonna and ABBA are in the Rock And Roll Hall Of Fame? I speak on behalf of the fan club of the founding fathers that the Rock And Roll Hall Of Fame should always pay homage to and respect. Chuck Berry and Bo Diddley and Little Richard and Elvis Presley and Jerry Lee Lewis and the founding fathers of this most exciting, throttling, defiant, irreverent, uppity, fun soundtrack in the world. And that they would put people in there that are not just not rock and roll, but they're anti rock and roll. So that this guy is being caught with his hands in the cookie jar is no surprise.
"Let me go ahead and say this: Nobody can sue me because if they try to sue me, we'll prove that my words are accurate," he continued. "There's a lot of dope smoking going on at the Rock And Roll Hall Of Fame, and the more dope you smoke, the dumber you get, [and] the more irresponsible you get and the more criminally inclined you will get.
"And the statistics to prove what I just said are irrefutable, unless you're so stoned that you can irrefute truth, logic and common sense, which I get a big kick out of.
"So this is a spotlight on a cockroach that, unfortunately, represents too much of those in charge of making decisions at the Rock And Roll Hall Of Fame.
"And again, it's not because I'm angry that I'm not in; I'm angry that they're dishonest and that they're not paying respect to the Chuck Berrys and the Bo Diddleys and the Elvis Presleys and the Little Richards and the Jerry Lee Lewises of the world, because rock and roll means something, and ABBA and Grandmaster Flash ain't it."