Lars Ulrich Says 'That Whole Thing Is Such A Mindfuck' On Stranger Things Collaboration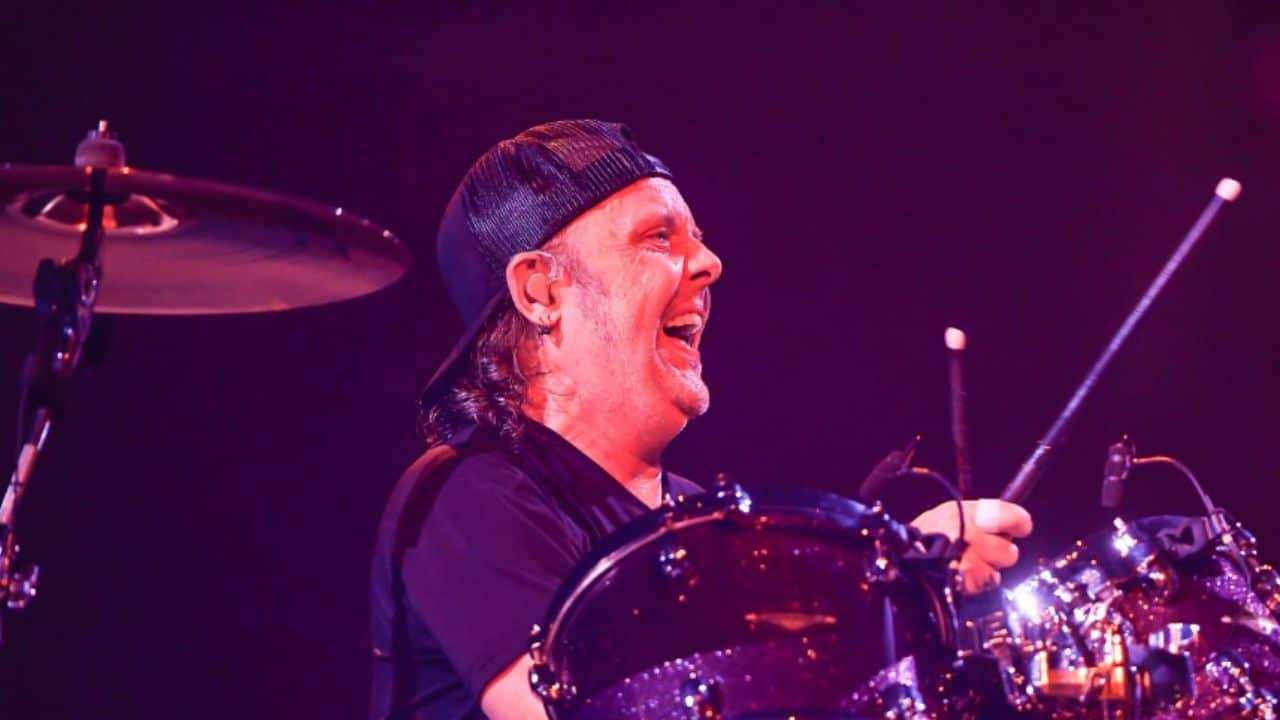 Lars Ulrich, one of the founders of Metallica, appeared on local radio station 95.5. Lars mentioned that Master of Puppets, which has a special place in Metallica's debut, regained popularity 36 years later thanks to Stranger Things.
Master of Puppets, one of thrash metal's most iconic albums, is Metallica's official debut album from underground and into mainstream music. Many magazines and artists consider the album one of the 100 best albums in history.
Master of Puppets, the first album to be certified Platinum by a thrash metal album, was certified 6x Platinum in the United States and Canada. It is Metallica's first commercially successful album and has sold over 10 million copies worldwide.
The album, which carried Metallica to the pinnacle of Metal in the 80s, has again caught a lot of attention with its collaboration with Stranger Things today. Lars Ulrich met with his fans on Radio 95.5 and revealed the process of Metallica's inclusion in the final episode of the series.
"That whole thing is such a mindfuck," Lars said "It's so difficult to fathom. Obviously, we've been following it, and obviously 'Stanger Things' have been an incredible phenomenon for years. And the fact that it kind of came out of the blue just three months ago, six months ago. [We were asked about] 'Master Of Puppets' [being included in] the season end. [And we said] 'of course.' We were happy to participate.
Lars Ulrich Says They Are Very Pleased With This Collaboration
Stating that they strive to be a part of cultural things outside with their music, Lars Ulrich admitted that they achieved this with their collaboration with Stranger Things and that the return they received was more than they expected.
"We try to be very involved in letting our music be part of these cultural things that are out there and just to connect to fans and get the music out there," Lars explained. "But the way this thing has taken off. And who would have thought that — what is it? 36 years… So this song is 36 years old, and it's now in the Top 40 in the U.K. It's an eight-minute song, and it's fucking making a statement."
In the continuation, legendary drummer Lars Ulrich stated that they are happy that Master of Puppets is so prevalent in the UK again, that metal music can get back on the radar of young people.
"[It shows you] the power of film, the power of television, the power of just culture," Ulrich added. "And obviously any opportunity you get to turn new kids or younger kids on to music that may be a gateway into discovering whatever it is — whether it's harder rock or different things, whatever is on their radar, is super cool. But this thing is just crazy. It's kind of hard to fully comprehend, but it's awesome. So we're very psyched."
"'Orion' Obviously Has a Special Place In My Heart"
Back in May, Lars Ulrich appeared on Sirius XM's Eddie Trunk, he shared his honest comments on Orion and The Call Of Ktulu comparisons. At first, Lars explained why Orion was a special piece for him, saying it was about Cliff Burton and his views on the track.
"Obviously, the emotional component of 'Orion' with the Cliff element and the reciting of those words, those beautiful poetic words that he wrote toward the end of 'Orion' and that whole middle piece obviously is… it's beautiful and so unique, unlike anything that obviously we had ever done before or pretty much done ever since," Lars says (as transcribed by MetalCastle.net).
"So 'Orion' obviously has a special place in my heart because of the Cliff factor, and always will."
Lars Ulrich then mentioned how Iron Maiden influenced their other instrumental track, The Call Of Ktulu, from Ride The Lightning. Although he thought that The Call Of Ktulu has more classical music component compared to Orion, Cliff's emotional piece has a different place on him.
"But again, 'Ktulu' was our first foray into, you know… Iron Maiden used to do instrumentals on their records," Lars continued. "And even going back to Deep Purple and Mule and obviously classics like 'YYZ' from Rush and [Led] Zeppelin doing 'Moby Dick' and whatever. It was always intriguing.
"And maybe 'Ktulu's roots are a little more in [the] sort of in the classical music component.
"But obviously, 'Orion' has Cliff Burton's stamp all over it. Which puts it in a very unique place."