Brian Johnson Reveals AC/DC Classic Back In Black's Mysterious Inspiration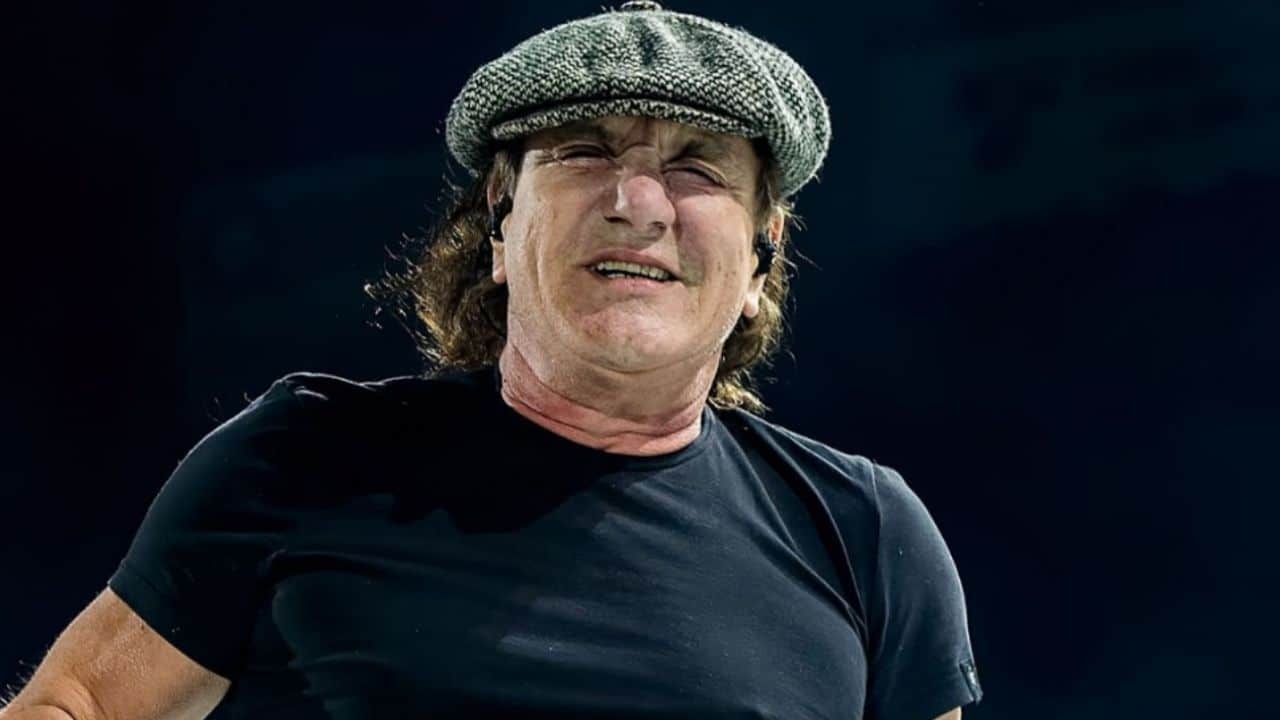 Brian Johnson discussed his long journey with AC/DC and revealed how he got the inspiration to write the band's classic Back in Black.
The world-known rock band AC/DC has dominated the community since they were founded in Sydney in 1973. Known as one of the main leaders of the rock wave, the band brought its fans a total of 17 albums. Thanks to the albums that they brought during their near-5-decade career, the band has sold more than 200 million copies and has become one of the best-selling bands.
One of the factors that helped the band gain world fame was Brian Johnson, who joined AC/DC back in 1980. Johnson, who managed to continue Bon Scott's successful career from 1974 to 1980, was easily liked by most fans due to the hit songs he contributed to the band's catalog.
As he joined AC/DC in 1980, Brian Johnson's debut album with the band was 1980's Back in Black, which is currently the best-selling album of the band. As the most notable work on the album was Back in Black, other favorite AC/DC tracks, such as You Shook Me All Night Long, Shoot to Thrill, or Hells Bells, were also on this album.
Recently, Brian Johnson recalled his early days with the band. Emphasizing the pressure he felt on himself during his first years with the band, Johnson touched on one of his earliest speeches with Angus Young, which made him write a piece of lyrics of You Shook Me All Night Long.
"It was scary," Brian admits. "It was beautifully scary. Because I was 32 years old, I thought, 'What am I doing here?' Listen, they're gonna find out after a couple of days that I'm just not that good.
"And, Malcolm came up to us, I think on the second day, and he said, 'Can you write lyrics?' And I said, 'I'll give it a shot.' He said, 'Well, here you go!' And he put it in. And I just heard this riff, and I just wrote. I was a car fanatic then as well, so the first line I wrote down was, 'She was a fast machine, she kept her motor clean.'
"You know, it was the best thing I could come up with. 'Best damn woman I ever seen.'
And it just went on from there. We were only there [for about] six weeks. I mean, it belies belief that we actually did this album – this monster album – in six weeks. But the budget was in such a way that we really couldn't afford to hang around."
Brian Johnson Reveals The Inspiration Of AC/DC Classic 'Back In Black'
Brian then discussed writing AC/DC classic Back in Black in the Bahamas. Talking about the mysterious inspiration for writing Back in Black, he said that he copied the weather.
"Isn't it strange?" Brian continued. "One of the things while being on that island, I remember about five songs in, and I was going, 'Gosh, I think I've just run over lyrics!' It's because it was every day.
"And Mutt Lange, the producer, came down and he could see that I wasn't my chirpy self for breakfast, and he said 'Everything all right, Brian?' Because he's from South Africa. And I said, 'Yeah, just struggling a little bit.' And it was a real bad day, the like of which I had never seen before. And it was called a tropical storm. And the sky went black, and thunder.
"And [the producer] went, 'Oh, it's rolling thunder,' And I go, 'rolling thunder, pouring rain, coming on like a hurricane… White lightning flashing' – I mean, I literally was giving a weather report! [Laughs] And it came out.
"So, it was just all those factors helping. You never realize when something's so fabulous and it looks so easy, and whenever you try to do it again, it never works! [Laughs]"
Brian's Admiration For AC/DC's Back In Black
It was not the first time Brian Johnson recalled the time he wrote Back in Black for AC/DC. Back in November 2020, the singer talked about the greatness of the album, saying that it happened in six weeks.
"It was probably the most magical time of my life," @BrianJohnson said of writing and recording @acdc's hit album "Back in Black."

Watch more interviews on the @SiriusXM app –> https://t.co/pmELENwdxR pic.twitter.com/J4K9fxy6p3

— Stern Show (@sternshow) November 15, 2020
"Six weeks for the entire album," he said Howard Stern at the time. "It was probably the most magical time of my life. I knew something was happening, but it was happening so quickly. I couldn't grasp it.
"I just know one thing the first song I had to write was 'You Shook Me All Night Long.' And I remember sitting there in on me. This is what my passion for cars comes in. In the first line, I wrote she was a fast machine. She kept them water cleans. He was the best damn woman, and when I'm writing, I would. Cause again right, and I give it a male next morning's gonna.
"Yeah! Are you writing about Cass knocks it out of the women in the cart? And again, he's an anti-semite. It sounds great. 'You Shook Me All Night Long' was the first song I wrote. And I said quite cockily the next day after I'd heard it.
"I had a little cassette player in this little house where had. And then the next morning a mild put it on again. He said I can have a listen to this again mine of a sudden. I just when Tina I think that's a good the best rock."