Steve Vai Speaks On Developing Himself About Playing Guitar
In a new interview with Carl King, Steve Vai talked about the ongoing development process of his playing guitar. He said that he's not a natural-born guitarist.
Born on June 6, 1960, Steve Vai has been a three-time Grammy Award-winning musician that has created music since 1978. When Steve Vai was first introduced to the guitar, he was at the age of six and was educated in grade school. He saw a 9-year-old kid playing guitar, and it was the moment he fell in love with music. After all, his passion for music continued and he heard Led Zeppelin at the age of 12. Hearing Zeppelin was one of the most important moments at the beginning of his career, as he decided to begin playing the guitar after he heard their Heartbreaker.
In the early years of his career, Vai started playing music alongside Frank Zappa as a transcriptionist. Appearing with the late legend's band from 1980 to 1983, the guitarist launched a solo career after he left the band and released eight solo studio albums at press time. Over the years, Steve Vai played a lot of legendary artists, such as David Lee Roth, Alice Cooper, Motörhead, Zappa Plays Zappa, Whitesnake, and Alcatrazz.
However, recently, the 62-year-old guitar mastermind discussed playing guitar over the years. Saying that the guitar is the only instrument he could play, Vai admitted that he's not a natural guitarist, altohugh he always felt natural in himself. The guitar player also said he always has to work hard to develop himself.
"When I look at myself now, I feel that music in itself always felt very natural," Vai says. "I always had sort of a very easy – there's a lot of simplicity in visualizing something musically, and then translating it.
"But the thing where I'm not so natural – which I say to people and they think I'm crazy – but it's [the time] I'm playing an instrument. The guitar is the only instrument I can play. And I have to work really, really hard, because I'm not natural.
"I know this because I've taught many people, and their ability to improve just dwarfed mine; if any of them put in the kind of time that I put in, they would have at least my technique, if not a lot, lot more. But as I was mentioning before, that doesn't necessarily make you an effective, great musician. It can make you a great player or technician, and that's fine."
Steve Vai Reacts To His Drum Playing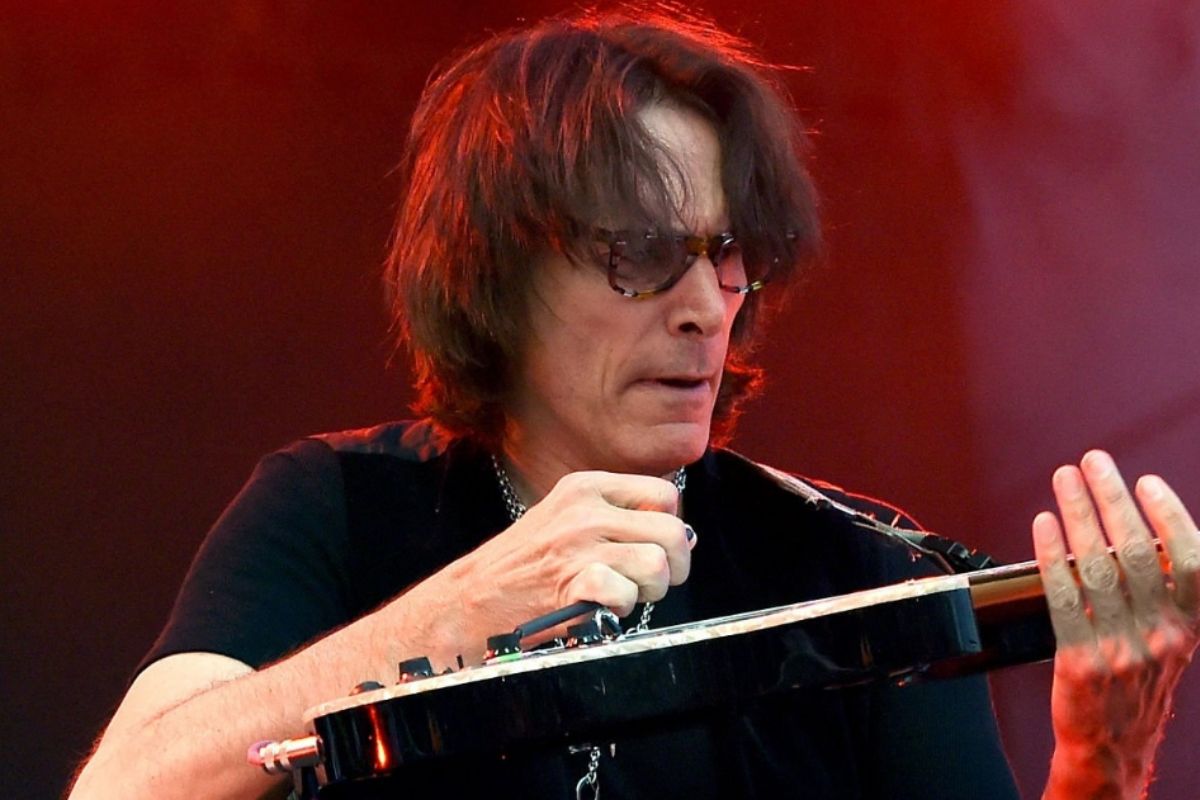 Elsewhere in the interview, Steve Vai reacted to his experience of playing drums. The guitarist was honest in that he had no ability to play drums. He even praised Prince, saying that artists like him could play every instrument and get a song out of it.
"I've spent years transcribing… drum parts, and I've written many drum parts," he continued. "In my mind's eye, I see it and I know what can be done, but if you ever heard me play the drums, it sounds like a drunk falling down a flight of stairs. So, it's an interesting phenomenon.
"And then you get guys like Prince, who wouldn't write the stuff, but he can play every instrument – give him 10 minutes on any instrument and he'll get a song out of it. That's a natural talent for instruments, and I don't have that."
Back in May 2021, Steve Vai recalled the time he first heard Pink Floyd. During an interview with Rob's School of Music, Vai was asked to choose his favorite band between Pink Floyd and Led Zeppelin. Saying that he picks Zeppelin, the guitarist then revealed his favorite track from Floyd.
"'The Dark Side of the Moon.' But I wouldn't pick Pink Floyd," the guitarist said.
"I mean, I listened to Pink Floyd growing up but I wasn't really a fan," Steve revealed. "It was too… Of course, I like it now but back then, I needed to rock."