David Ellefson Comments On The New Megadeth Album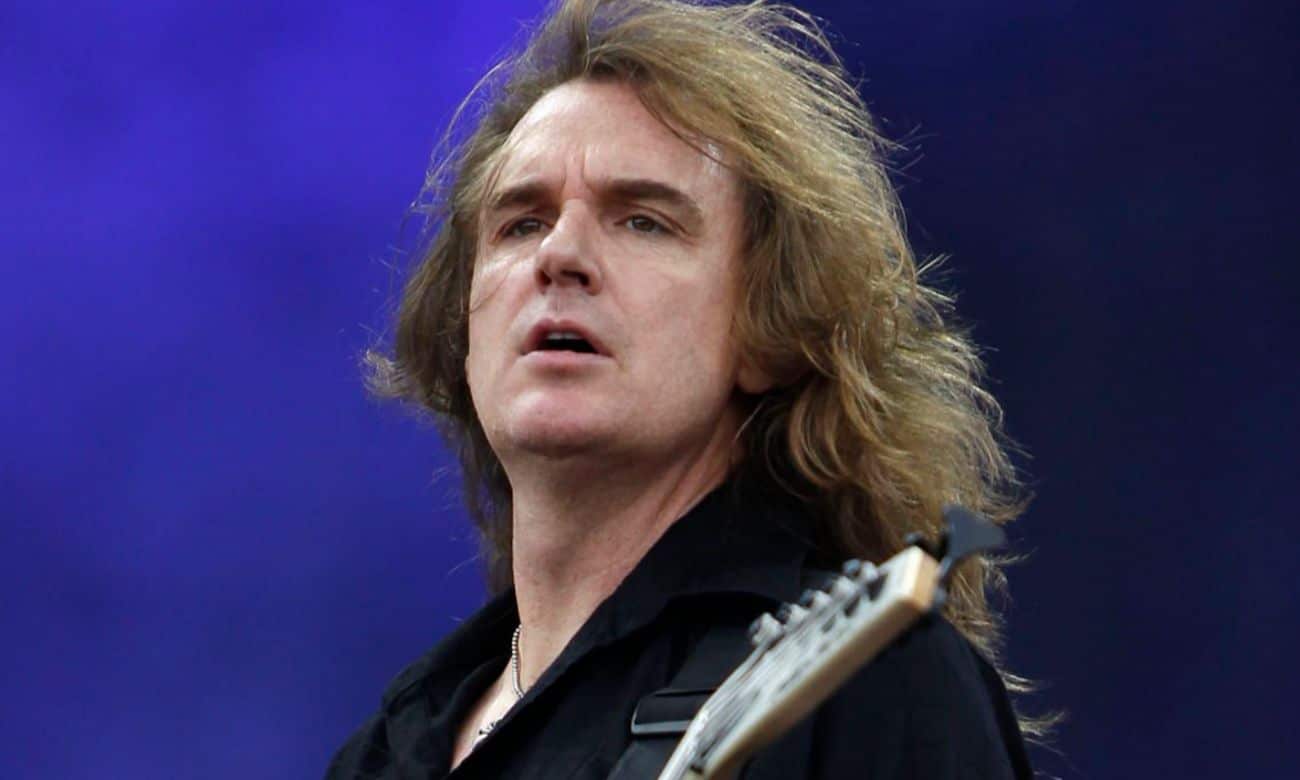 Former Megadeth bassist David Ellefson has recently commented on the new Megadeth album and talked about what he has been doing since Megadeth fired him from the band.
David Ellefson got his first impressions from the rock and roll community following his contributions to his former band Megadeth. The musician first joined Megadeth back in 1983, when Dave Mustaine was fired from Metallica and wanted to take revenge on them, playing faster and more aggressive tones. He recorded and toured all over the world until the band split in 2002 for two years. Then, in 2004, they reunited, and Ellefson contributed to the band until Megadeth fired him in 2021 following the rumor that he groomed an underage girl.
Throughout his tenure with Megadeth, David Ellefson recorded twelve studio albums in total. While he started contributing to Megadeth's music in the band's first days, his latest album with the band was Dystopia, released in 2016. Moreover, David Ellefson was fired from the band shortly before Megadeth released its most recent album, The Sick, the Dying… and the Dead!. At the time, he had already recorded his parts, but his parts were deleted from the album after he got fired from the band.
Recently, The Metal Voice asked David Ellefson if he had heard the new Megadeth album. Saying that he knows the album very well, as he once was a part of it, Ellefson reveals which parts he is familiar with.
"I played on the album," Ellefson says (as transcribed by MetalCastle.net). "So, of course, I heard it. I heard bits and pieces of it as it was being put together; obviously, vocals and lyrics and things like that."
When the bassist continued to talk about the new Megadeth album, he touched on his post-Megadeth plans. Admitting that he has no copy of the album, Ellefson said he moved on when he got fired from Megadeth. He also said it took a long time for Megadeth to release the album, so he had already been working on side-projects.
"I do not own a copy of the new one, nor will I," he adds. "Honestly, once I was let go, I moved on, and I didn't look back. For me, it's, like, 'Well, move on. I've been here before. I've been without Megadeth once before [Laughs]. Everything worked out fine.'
"I think the difference was this time… The first time, I'd only done Megadeth for almost 20 years. So, when it ended, it was a pretty abrupt; the plane fell from the sky pretty frickin' hard for everybody. This time, I was prepared for it.
"I mean, we didn't work very much in the last five years I was in the band anyway. [So] that album took almost five years to get it together and get it out. So honestly, I'd already been working on a bunch of other stuff. I'd been doing Ellefson solo records, playing on other records, I worked with Al Jourgensen from Ministry, and I wrote books. So my creative thing was really up and running and in motion. So it's kind of, like, 'Well, one gig went away. Oh, well. Next. Move on.' I don't have time to sit around and get all butthurt about it; I just fucking moved on. And that, I think, kind of just keeps me positive and moving forward."