Metallica's Kirk Hammett Is Not Interest In Paying $2,000,000 For A Guitar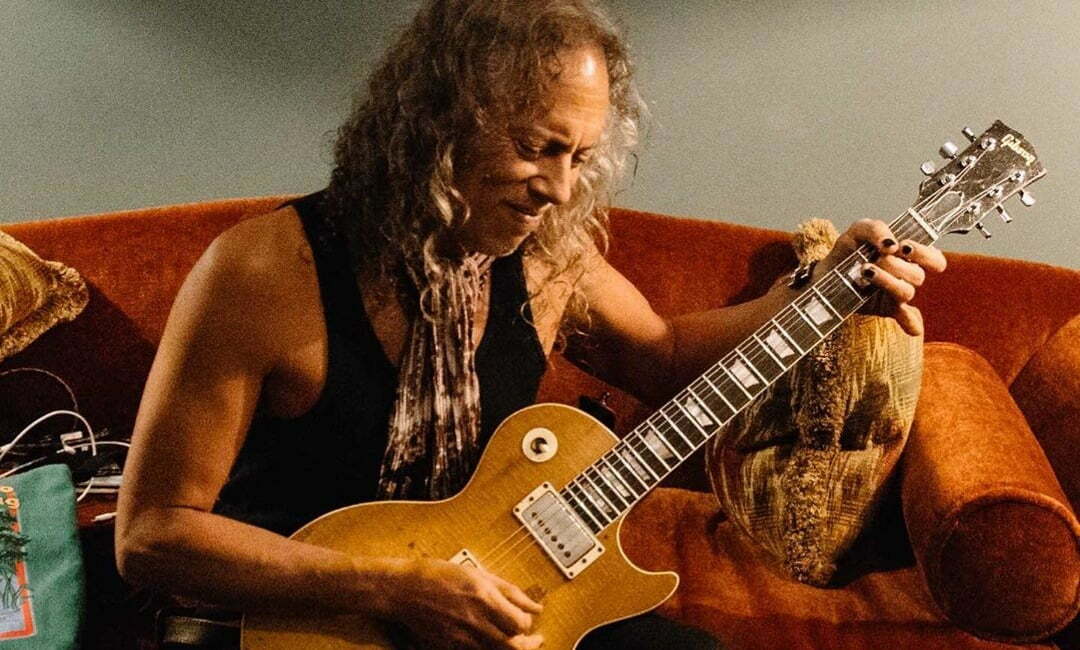 In a new conversation with Let There Be Talk, the American heavy metal band Metallica's lead guitarist Kirk Hammett, who joined the band in 1983, has talked about his new Greeny Les Paul guitar and revealed that it sounded incredible.
When asked how he got the guitar, Kirk said that while he was in London, a friend called him and said him that he had the perfect guitar for him to check out.
"You know, it's really crazy. It really feels like this guitar came to me. I've been in London a couple of days when I got a phone call from a friend of mine who's a guitar dealer, and he said, 'I have a guitar for you to check out.'"
After this suggestion, Kirk said he accepted it and asked what the guitar was. After his friend said the guitar was Greeny, Kirk continued, "'Bro, I'm not interested in a guitar with a price tag of $2,000,000.' And he said, 'No, it's all poppycock. It's not $2,000,000, it's not even $1,000,000; that's all rumors.'
"I said, 'Hm, okay, maybe you should bring it over.' and he brought it to my hotel room with an amazing amp, which didn't help very much.
"It was an old Vox, sounded incredible. I had these ghost notes, where you're hearing other notes other than what you're playing, it happens with old vintage stuff."