Blaze Bayley For Iron Maiden Fans: "They Hated Me Just Because I Was New"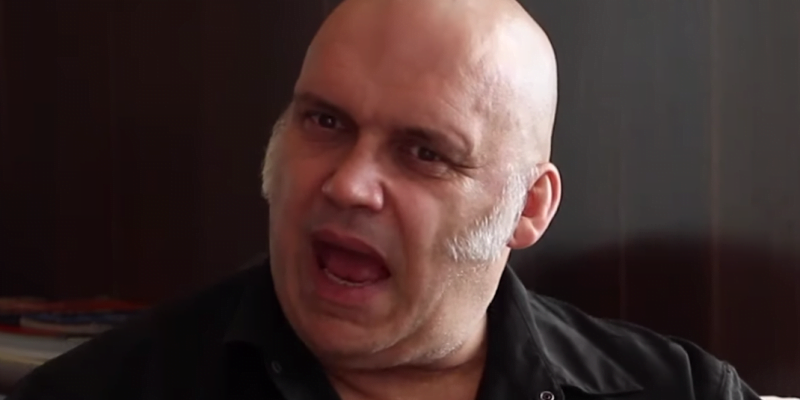 In a new appearance with Headbangers News, Blaze Bayley, who rocked the stage with Iron Maiden between 1994 to 1999, has talked about his early days with heavy metal legends Iron Maiden and revealed unheard facts about it.
"It was very difficult for some people to accept me as the new singer and I understand some people, particularly in Brazil have open hearts and go, 'Okay. It's a new guy. Let's see. Maybe he's good.'
"In Brazil, the fans gave me a chance and I really feel that they took me to their hearts and supported me and it was a wonderful experience. Since that first tour of Brazil with Monsters Of Rock and our first huge concert in São Paulo, Brazil has been in my heart."
Blaze said that the fans hated him just because of he was new, and continued:
"And a lot of those people still hate me and for all those people who hate, there are some people that 'The X Factor' is their first. 'Virtual XI' is their first album with Maiden. They love those songs and I am their favorite singer of Iron Maiden. So, it's a balance, really."
He also touched how honoring it was to spend time with Iron Maiden.
"It's a privilege and an honor for me to have been part of Iron Maiden, to write songs with the band, to tour with the band and to still be thought of very fondly by thousands of Iron Maiden fans around the world.
"Go back every so often and listen to my Maiden albums and so many fans have said to me, "The X Factor' saved my life.' Because that's the album they were listening to when they had the big torment in their life. And that's a very humbling thing."
The X Factor is the first of two albums by the Iron Maiden features Blaze Bayley, which was released on October 2, 1995 through EMI.