Slash Remembers Guns N' Roses' 2016 Reunion: "It's Ineffable"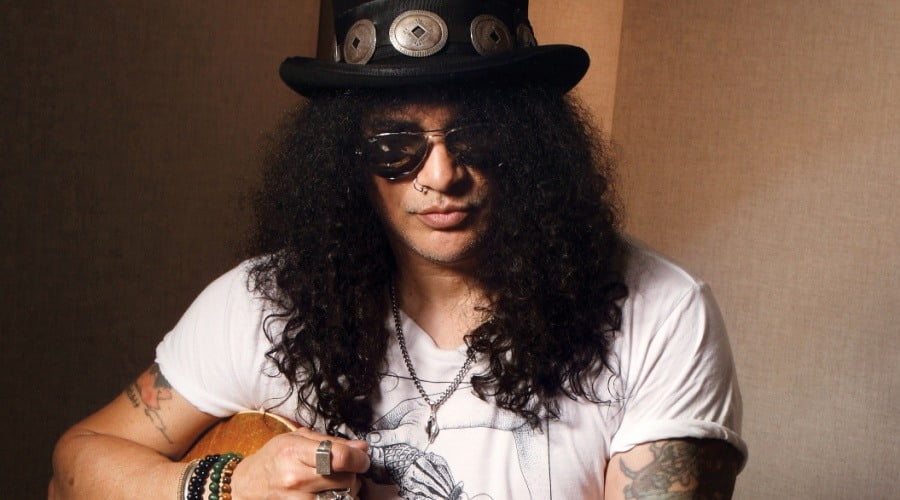 In a new appearance on Folklore, which is a series of short films sharing the unsung stories of America's independent venues, Guns N' Roses star Slash recalled his band's 2016 reunion and took fans back to those days by getting emotional.
In 2016, one of the greatest rock bands, Guns N' Roses, made his first performance at The Troubadour and rocked the crowd at the time with the band's partial classic lineup.
Recently, in the three-minute conversation, Slash shared how he felt when he came back to The Troubadour for three-day-festival, which kicked off on October 16. He revealed what The Troubadour means to him and said that it's ineffable.
"GUNS came back and played here in 2016, on April Fool's, the first show back in 20 years, for me anyway," he said. "Once we loaded in and started soundchecking, it was like going all the way back to 1984."
He continued: "Playing 'Welcome To The Jungle' here all those years later, it was something that… It's ineffable. It's hard to really put it into words what that felt like."
Slash concluded his words by remembering one of the funniest moments he ever lived.
"The funny thing is we had way more gear that this club really holds. So we basically blew the fucking doors off this place. We just thought it would be fitting to get back together all these years later and start at The Troub."