Catholic-Raised Zakk Wylde 'Felt Terrifying' When He First Heard Sanatist-Black Sabbath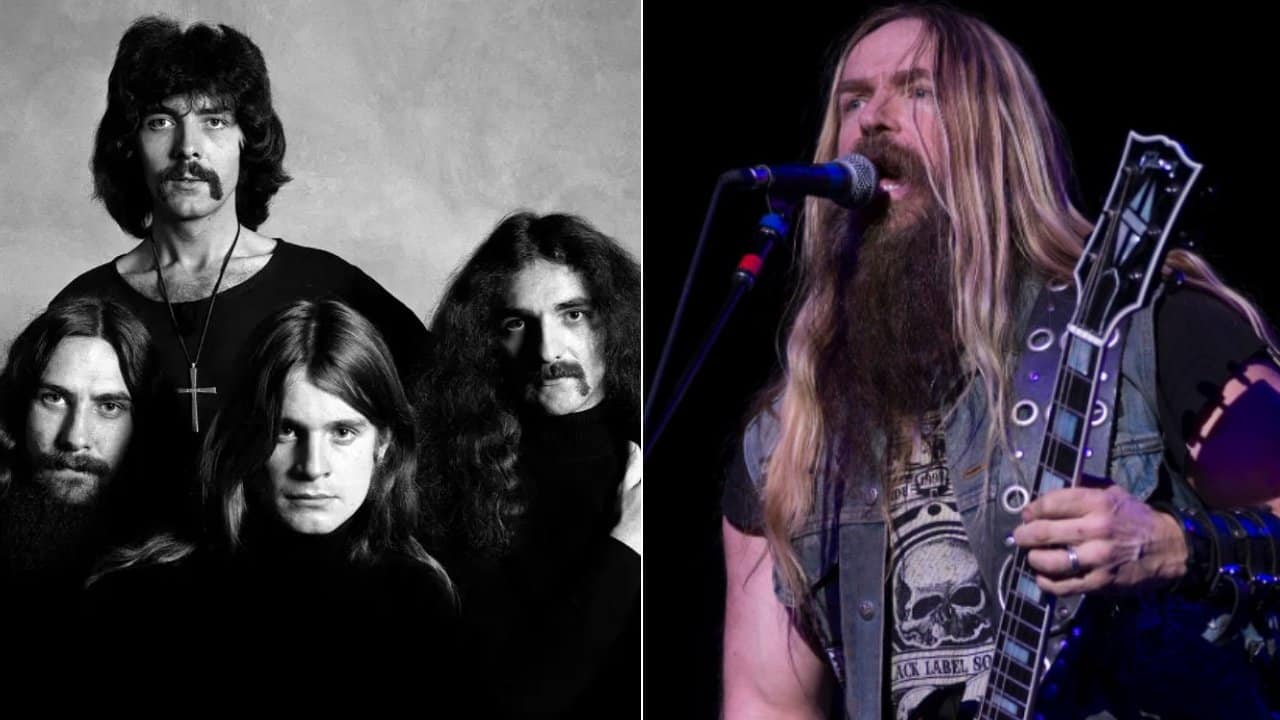 Ozzy Osbourne guitarist and top fan of Black Sabbath, Zakk Wylde, recalled the time he discovered the heavy metal pioneer Black Sabbath and said that he felt terrified listening to Satanist music because he is Catholic.
Black Sabbath is a heavy metal pioneer that is considered one of the biggest heavy metal acts in the metal world. Even though the band disbanded in 2017, they have been inspiring musicians with their huge discography, including 19 studio albums, 8 live albums, 16 compilation albums, 7 video albums, and more. The band brought many great artists to music such as Ozzy Osbourne, Tony Iommi, Geezer Butler, Bill Ward, and Ronnie James Dio.
On the other hand, Zakk Wylde is a Catholic-raised person born in New Jersey. He has been an official musician since his teenage years, although he started playing guitar at the age of eight. Since then, Zakk Wylde performed with world-known musicians and developed himself as a solo musician, as he released two different albums, Book of Shadows and Book of Shadows II.
Currently playing alongside Ozzy Osbourne and leading his band Black Label Society, Zakk Wylde is one of the closest people to Black Sabbath and its music. When he first discovered them, Zakk was only 11 and was hanging out in the school. Then he realized that his close friend named Tommy was painting a skull which has a lightning bolt written Black Sabbath 666. It was the first moment he saw Black Sabbath.
During his recent appearance on Metal Hammer, Zakk Wylde recalled bringing his mother to the music shop to buy a Black Sabbath record. Mentioning the first moment he saw Black Sabbath back in his school years, Wylde admitted that he was terrified because he is a Catholic-raised person who wanted to listen to Satanist music.
"Well, when I was 11 I discovered Black Sabbath," Zakk says. "Before that I was a huge Elton John fan – still am – but when I was 11 years old I was in art class and my buddy Tommy was doing this sculpture of a jawless skull. It had a lightning bolt going through it and he'd written 'Black Sabbath 666' and I'm just like… 'What's that?!' He's like, 'It's a band my older brother listens to', and I knew I needed to hear it.
"I got my mother to buy the record and I was terrified when I first listened to it!"
Zakk Wylde Admits He Thanked God For Creating Black Sabbath
Zakk then repeated that he was so terrified listening to Black Sabbath as he is a Catholic-raised person. When the interviewer asked him to say which Black Sabbath album he first bought with his mother, Wylde said it was the band's 1975-released compilation album, We Sold Our Soul For Rock 'N' Roll. He also admitted that he thanked God for creating Black Sabbath.
"It was We Sold Our Soul For Rock'N'Roll, so not even a real Black Sabbath record," he continued.
"I was beyond terrified; I'd been raised Catholic and by halfway through that record I'd turned full Satanist. By the end I'd gone back to Catholicism just so's I could thank God for creating Black Sabbath, ha ha ha!"
Elsewhere in the interview, Zakk Wylde was asked to mention the first time he went to see Black Sabbath live. At the time, Sabbath was leading by the late Ronnie James Dio and the question was whether Wylde awared that Osbourne wasn't a member of the band. According to Wylde, Osbourne's departure from Sabbath was good because the genre had two different huge artists.
"Well, yeah, we'd had Heaven And Hell by that point, and Oz was doing his own thing with Randy [Rhoads]. We loved Blizzard [Of Ozz, Ozzy's debut solo album] and when Diary Of A Madman came out, we loved that too. For me, it was win-win; Sabbath had split but we got two great bands out of it."
Zakk Wylde's Funny Moment With Ozzy Osbourne
Back in this past September, Zakk Wylde touched on his rarely-known funny moment with Ozzy Osbourne happened when he went to see him live on his Bark at the Moon tour. That moment made Zakk crap his pants, according to him.
"When I finally went back the second time is when I met Ozzy," he says. "The last time I saw Ozzy was when I went to the 'Bark at the Moon' tour and I saw Ozzy with Jake [E. Lee, guitar] and Motley Crue opened up.
"Going in there, I was thinking, like, 'Oh my god, it's Ozzy!' But I remember it was so funny because Oz was like, 'Have I met you before?' And I was like – he saw me under the mezzanine, we were the upper deck or whatever.
"But the whole thing was funny because Ozzy said, 'Zakk, out of all the boxes and cassettes and pictures of it, your picture was the only one I remember. It was on the kitchen counter, and I looked at it, and I said, 'Oh wow, this kid must really love Randy Rhoads."
"And he goes, 'That's all I thought about. That's where I remember seeing you from, that picture! Alright, you must really love Randy Rhoads,' which I do. And that was it but I remember I crapped my pants.
"And Ozzy, he just goes, 'Zakk, just play with your heart and definitely go train your trousers. Then make me a ham sandwich, and go light on the Colman's mustard! Don't let it overpower the taste of the sandwich!'
"So I've been making ham sandwiches and going light on the Colman's for over 30 years now."