Guns N' Roses Rocker Slash Sends Glamorous Painting About Jimi Hendrix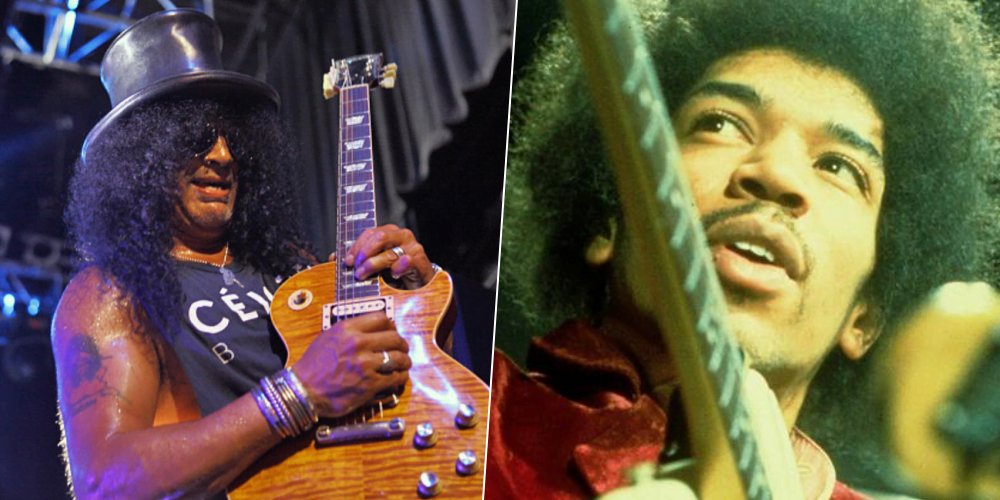 With a new post on his social media account, Slash, the lead guitarist of the American hard rock band Guns N' Roses, sent a glamorous painting about the legendary guitarist Jimi Hendrix, who died from barbiturate-related asphyxia on September 18, 1970, at the age of 27, and paid his tribute to him.
In the photo painted by the successful painter Marta Zawadzka, the colors harmonized with each other and created Jimi.
"iiii]", Slash wrote in the description of the photo. As we all know, this smile is the iconic smile of Slash, who use it in almost every post.
The size of the painting is 160×120.
Also, in an interview with Guitar Magazine on January 22, Slash talked about Guns N' Roses' new music and said stuff is happening, but he also added that there are no specifics.
"There's been no definitive answer on anything and I'll just keep to that. Stuff is happening, but there are no specifics. More than anything, it's because of the nature of the industry right now.
"It's just like, how do you want to do this? I mean there's material, and there's recording, and there's shit going on, but we're not really sure; what we're doing with it right now."