Alice Cooper Talks On Early Days Of Metallica: "I Think Metallica Was A Threat"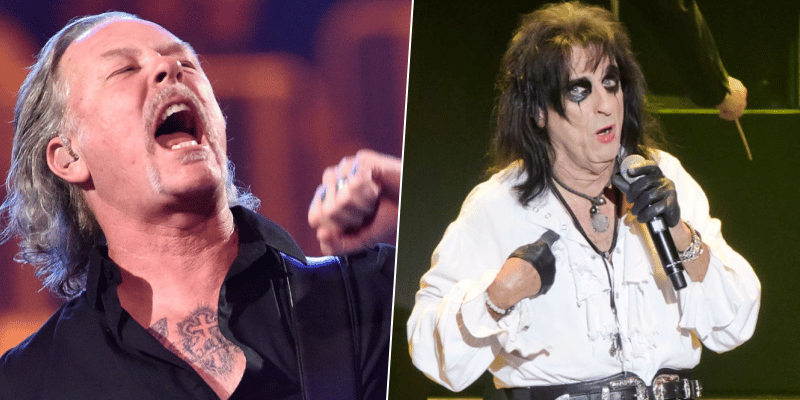 The 72-year-old rock icon Alice Cooper, also known as The Godfather of Shock Rock, has just appeared on AXS TV's "At Home and Social Online," which launched during coronavirus quarantine, and talked about the world-famous heavy metal band Metallica using their Ride The Lightning legend, "Fade To Black."
When the interviewer said, "I'd like to comment on one of our upcoming lists. We have a list, and the top 10 revealed on AXS TV, and it is the top 10 epic songs of 1984. On this list, one of the songs is Metallica's Fade to Black. You flashback and think back to 1984 and what was the vibe, and what were people thinking about, and what was the reaction to them releasing Fade to Black," Alice Cooper replied (transcribed by MetalCastle):
"I always looked at Metallica as being sort of the metal band, because they were so good at what they did; they had the anger, they had the songs, they had the stage presence, and they never did a bad show. So that's a good combination when you get that onstage.."
Alice Cooper also explained why they liked him. He concluded his words saying that Metallica was a threat.
"I looked at it as a stage thing, because that's how I look at things, almost Broadway-ish. Why is this so good? Beause they're relentless. They spoke for a generation that before was a little bit afraid to say they were metal. Now these kids are going, 'We want a little anger in our rock and roll. We don't want it to be nice.'
"That's why they liked me, because I wasn't nice. Alice Cooper was a threat. And I think Metallica was a threat, but they were also making hit records. That's the Willy Wonka gold key is the hit record."
Alice Cooper, who argues that we have to keep fighting with coronavirus with our all power, released the new single named "Don't Give Up" through his YouTube channel with a sudden announcement made on May 15.
https://youtu.be/frgtyPida-Y